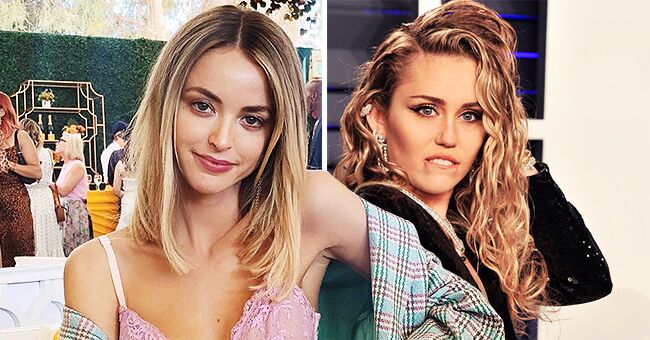 instagram.com/kaitlynn / Getty Images
Kaitlynn Carter Seemingly Reacts to Miley Cyrus & Cody Simpson's Alleged Romance in a Recent Post
Kaitlynn Carter recently posted a photo with a caption, which is an apparent reaction to Miley Cyrus' dating life, after six weeks of dating her.
One of Kaitlynn Carter's recent posts sparked controversy among her followers, suggesting that it was a subtle reply to Miley Cyrus and Cody Simpson's current relationship status.
Carter and Cyrus recently split up after six weeks of dating, following the slit of the singer from her husband, Liam Hemsworth. However, news broke that she and Simpson are now officially dating.
QUOTING CHER
Over the weekend, Carter shared a photo of herself during the Veuve Clicquot Polo Classic wearing a laced pink corset and an oversized plaid blazer. She captioned the post with a quote from the 1995 film "Clueless:"
"THAT WAS WAY HARSH."
Many fans quickly got the reference and commented about the parallelism of Cher's situation when she dropped that line and Carter's current place.
In the film, Cher (Alicia Silverstone) tried to talk her friend, Tai (Brittany Murphy), out of dating her step-brother and so Tai lashed out and called Cher a "virgin who can't drive," to which she replied the quoted caption.

Screenshot of the comments on social media. | Source: Instagram.com/Kaitlynn
A REPLY TO SIMPSONS STORY
Carter's comment section was instantly filled with positive reactions and presumptions of the meaning behind the quote. One person asked is the "kiss" of Simpson was the "harsh" thing she referred to.
Last week, Simpson posted an Instagram story of himself planting a kiss on the "Wrecking Ball" singer's cheek with the caption: "Pre swim breakfast courtesy of baby."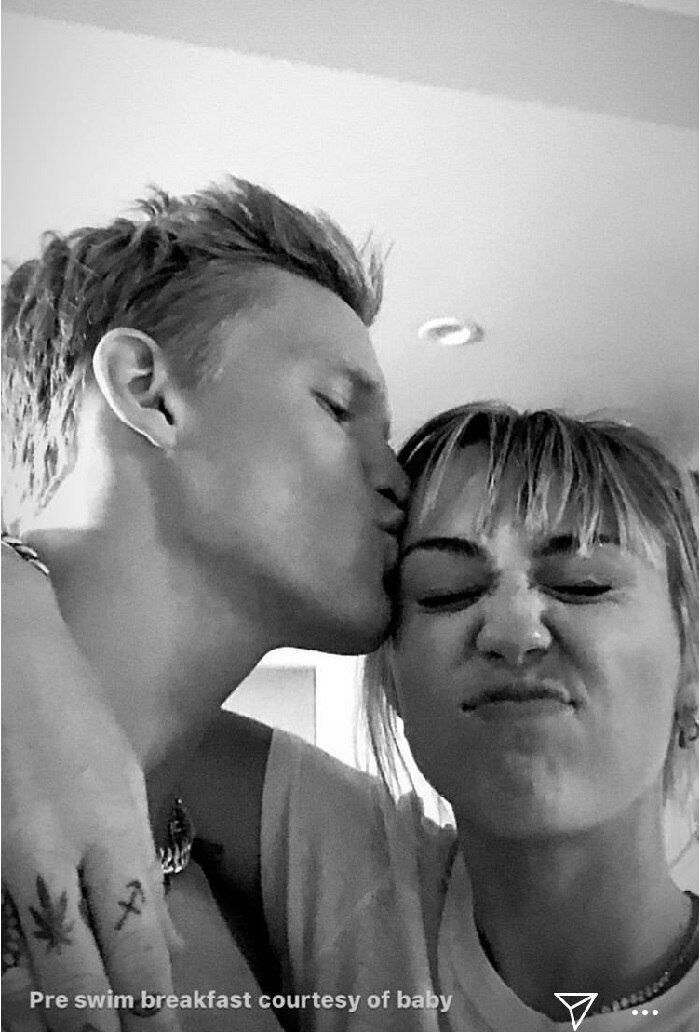 Screenshot of Instagram story. | Source: Instagram.com/Codysimpson
Before the social media snap, Cyrus made headlines for reportedly being spotted kissing her longtime friend Simpson, only two weeks after her split from Carter.
The smooch apparently happened on a Thursday afternoon while the two made a sushi run to a nearby grocer. The eyewitness said that they "rushed out" as soon as people started noticing the musicians.
OFFICIALLY OVER
Carter and Cyrus were reportedly living together while dating but already shared a friendship for years before making things between them romantic. An insider told PEOPLE:
"They've been friends forever and were there for each other when they were both getting separated."
Please fill in your e-mail so we can share with you our top stories!