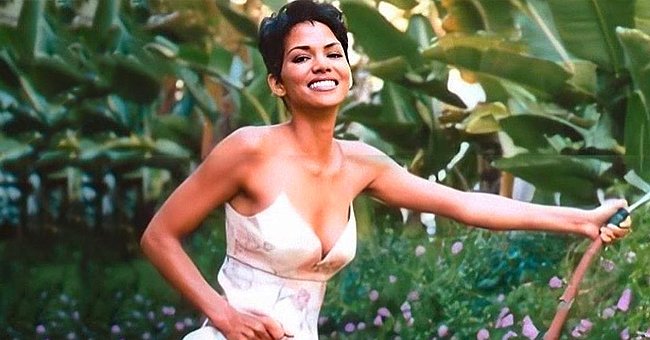 Instagram/halleberry
Halle Berry from 'Catwoman' Treats Fans to a Throwback Pic of Her in Off-Shoulder Maxi Dress & with Short Hair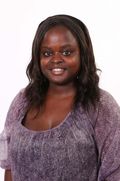 Fans expressed their admiration over a stunning a throwback picture Halle Berry shared of herself looking casual in a maxi dress and styled in short hair.
It has been years since Halle Berry last showed her infamous pixie cut. Recently she shared a rare throwback picture calling it #WayBackWhen. In her caption, she joked:
"When you bought a new dress in early March and just need to wear that thing OUT.?."
Halle looked stunning in the throwback picture wearing a floral spaghetti strap dress. She showed off her toned legs as she held the dress up to one side while watering a bush covered in pick flowers.
Throughout her fashion evolution and many hairstyles she has sported over the years, the pixie cut was a favorite of her in the mid-1990s. Commenting on the picture, one fan questioned if she missed the iconic look.

A fan commented on a throwback picture of Halle Berry in a pixie cut and wearing a floral dress | Source: Instagram.com/halleberry
Detailing all of her hairstyles since the 1980s when she started her career, W Magazine noted that Halle has been very experimental with her hair. Her hairstyles have ranged from everything from a glamorous up-dos, beach waves, pixie cuts to voluminous curls.
Sharing her admiration for her pixie cut, she recently shared another photo of herself styled in it for a flashback Friday post on Instagram.
Halle isn't all about sharing only photos of herself. On a rare occasion, she posts pictures of her adorable children. A week ago, she shared a video of her son, Maceo wearing her heels around the house.
The six-year-old impressed many of her followers as he walked like a pro in a pair of white leather knee-high boots and he managed to maneuver up the stairs.
Halle is known for trying to protect her children by tightly guarding their privacy. However, she is also trying to find a balance when it comes to achieving that goal and sharing pictures of them on social media.
It is reported, she has tried to find ways to include them on her social media because they are the most significant part of her life and still try to keep their identities private.
One thing she is not trying to hide is her incredible figure. At the 2019 Golden Globes Awards, she made headlines in a sheer gown by Zuhair Murad.
Insider reports, her unique twist on the popular sheer attire called "naked gown" had many fans calling her the best dressed at the event.
Please fill in your e-mail so we can share with you our top stories!