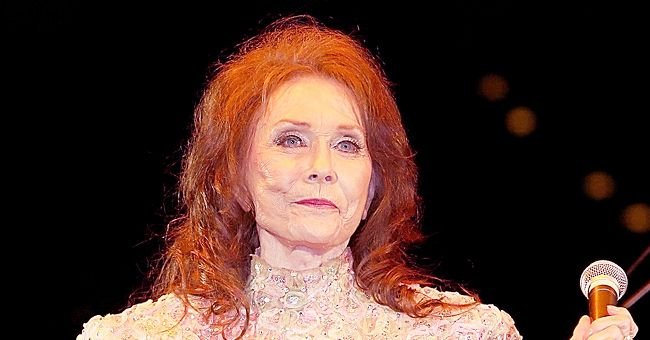 Getty Images
Loretta Lynn's Turbulent Marriage with Her Husband of Almost 50 Years

Loretta Lynn came from rags to riches through her whirlwind of a career, but behind her success came an unpleasant marriage that would go from good to bad in a blink.
After decades of hard work and pure talent, Loretta Lynn became one of the most famous country singers around the world.
The "Coal Miner's Daughter" singer has won several awards, sold over 45 million records, and became the first woman to be named the Country Music Association's Entertainer of the Year.
Apart from being the epitome of grace and beauty, Lynn symbolizes a strong and independent woman, who has gone through heaven and hell -- miscarriages, death, and a turbulent marriage from time to time.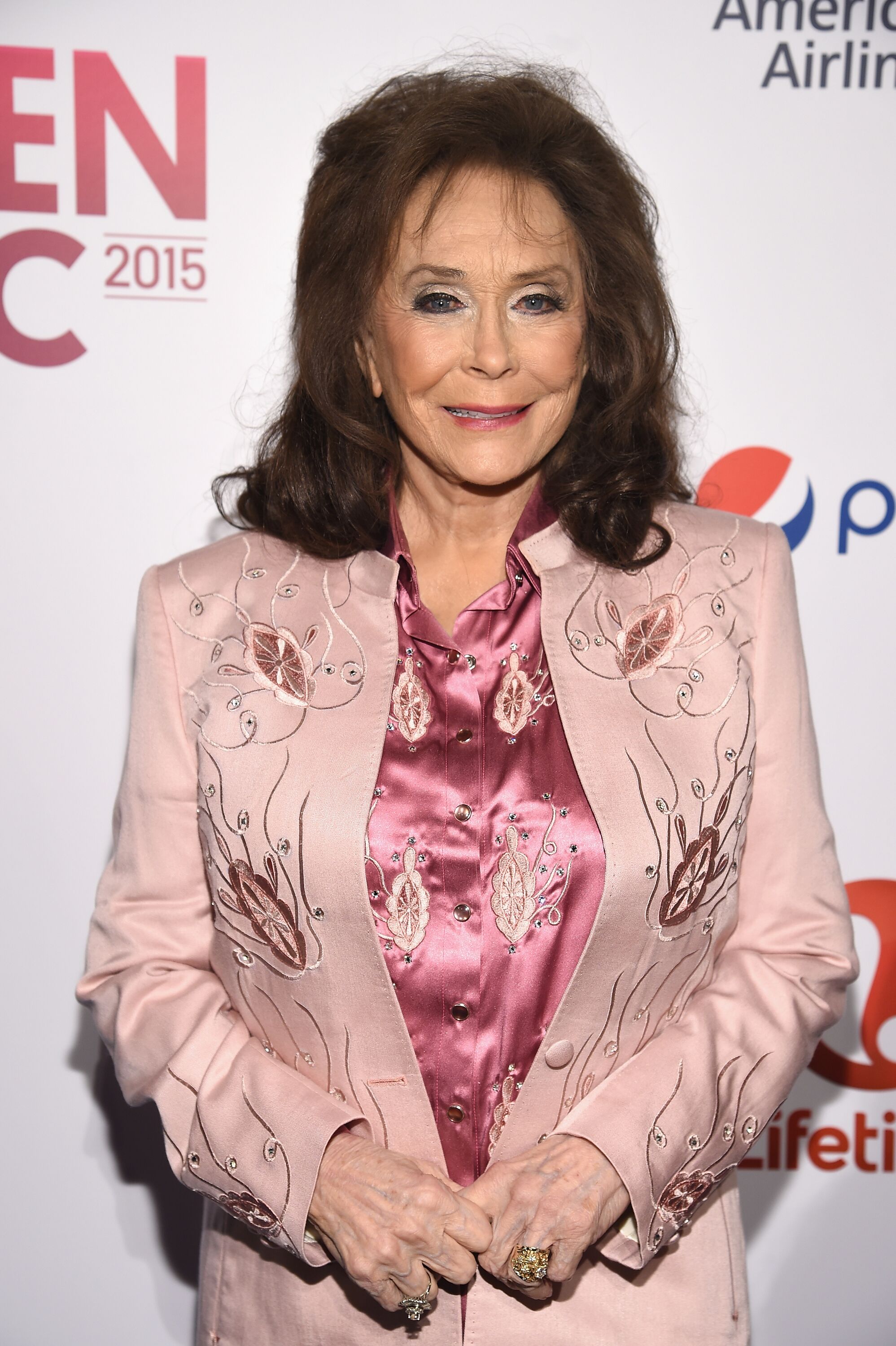 Loretta Lynn attends Billboard Women In Music 2015 on Lifetime at Cipriani 42nd Street on December 11, 2015 in New York City. | Source: Getty Images
Here's a glimpse of her life story and a look into the unpleasant side of her marriage with Oliver "Doolittle" Lynn.
FROM RAGS TO RICHES
Lynn's family didn't have much growing up; if not, none at all. She, her parents, and her eight siblings lived in a tiny place by the mountains.
Their location felt cold winters, and so they had to make do with the little they had. The singer's mom used newspapers and torn pages from magazines instead of wallpapers they couldn't afford.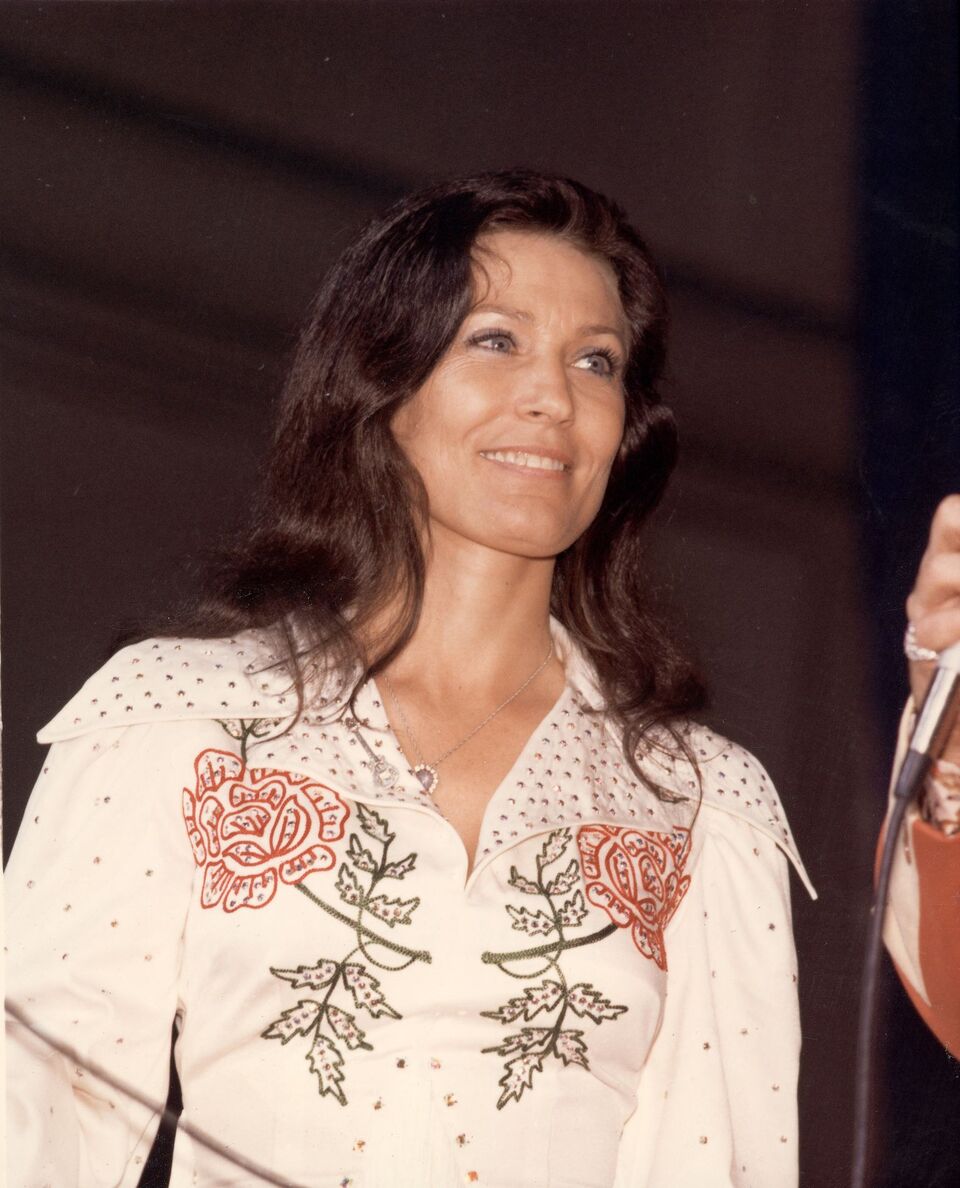 Loretta Lynn smiles as she looks at an unidentified person off-camera who holds a microphone, late 1970s. | Source: Getty Images
Thanks to his cheating and excessive drinking, Lynn generated signature songs, including "Don't Come Home A-Drinkin'," which hit number one on the charts, and "Fist City."
Thanks to the Sears Roebuck catalogs, their family could stay warm and prevent the cold from coming in. One of the actresses Lynn's mom found on the papers was named Loretta Young.
Out of admiration of the beautiful name, the family matriarch decided to name her newborn daughter Loretta as well.
Lynn taught herself how to play the guitar and write songs, yet became one of the most famous performers in Nashville, signing her first contract in 1960.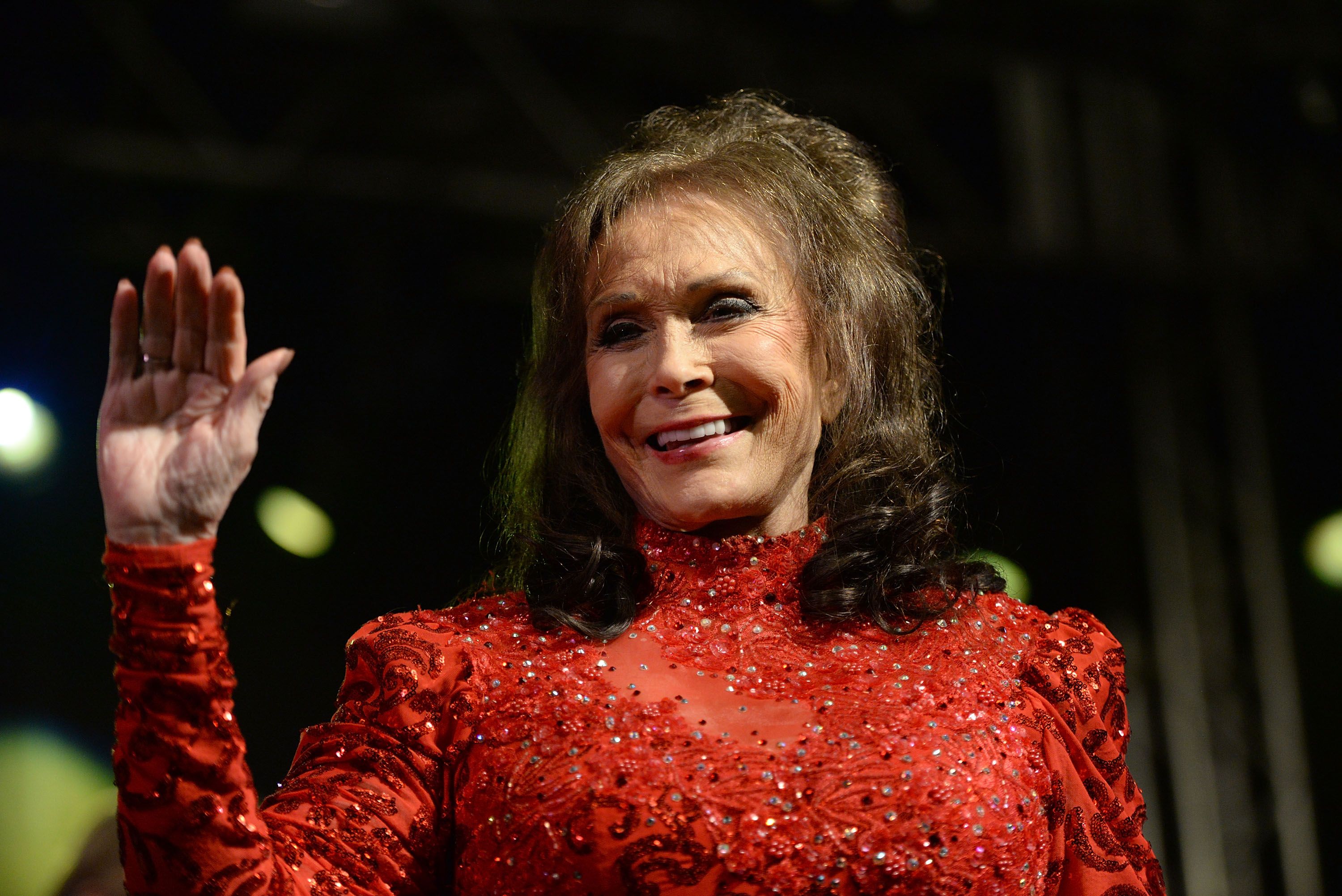 Loretta Lynn performs onstage at Stubbs on March 17, 2016 in Austin, Texas. | Source: Getty Images
The next years did Lynn's career wonders as she released several great hits, published an autobiography, and received a Presidential Medal of Freedom, among many others.
THE DARK SIDE OF HER MARRIAGE
The "You Ain't Woman Enough" artist was at the age of 15 when she married her 21-year-old husband, Mooney "Doolittle" Lynn.
When she was 18 years old, her husband bought her a Gibson guitar worth $17, but to her, it meant much more. While it seemed like their relationship was a bed of roses, things began falling apart.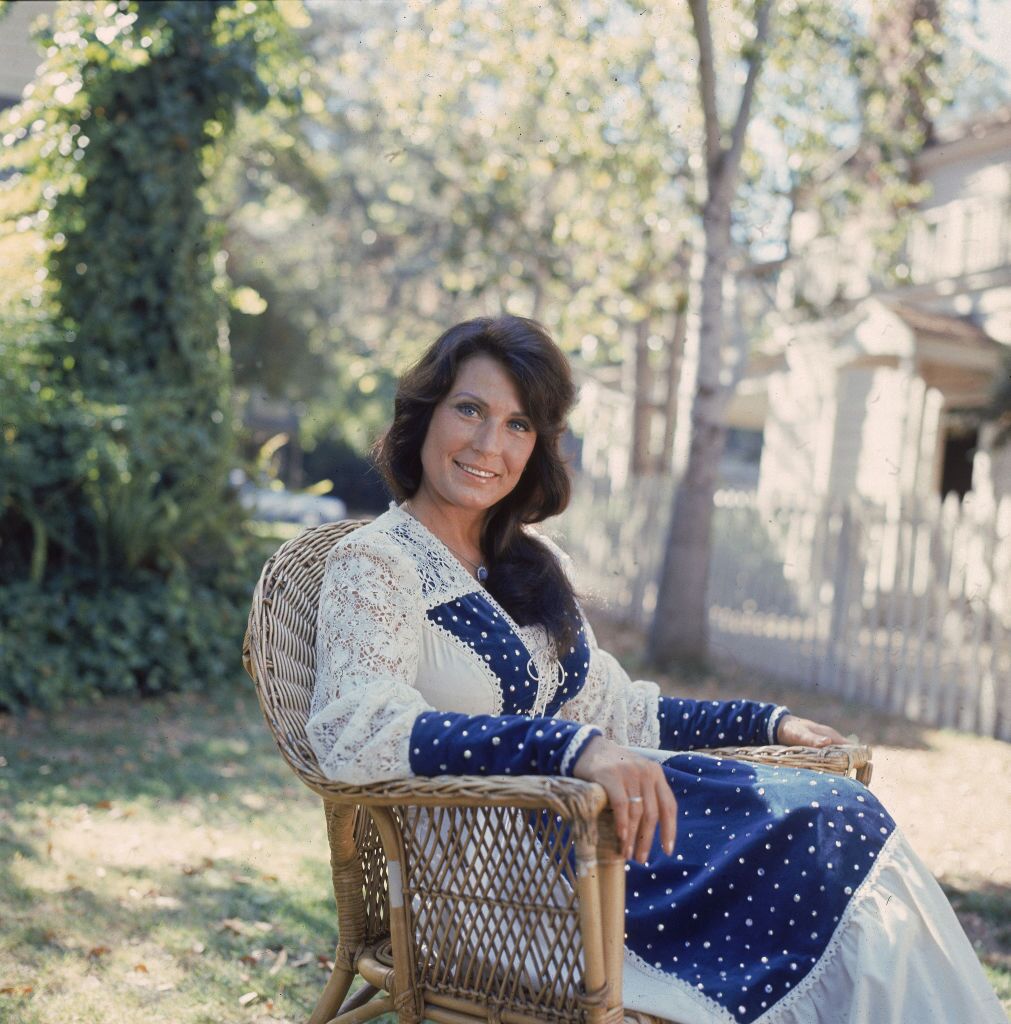 Loretta Lynn as she sits outside in a chair, 1970s. | Source: Getty Images
Together they had six children, but many times, Doo failed to become a good husband and father. On one occasion, Lynn's husband set a date with her on a Saturday evening but instead came home drunk.
As she walked away, her husband pulled her by one of her pin curls, and she swung around with her fist aiming at his shoulder, but instead hit Doo's mouth, knocking out three teeth. She recalled:
"There was a hardwood floor, and I'm telling you, the teeth broke into tiny little pieces, and it seemed like they just kept falling. I thought, 'I'm dead. I am dead. I am completely dead.' But you know, he never said a word."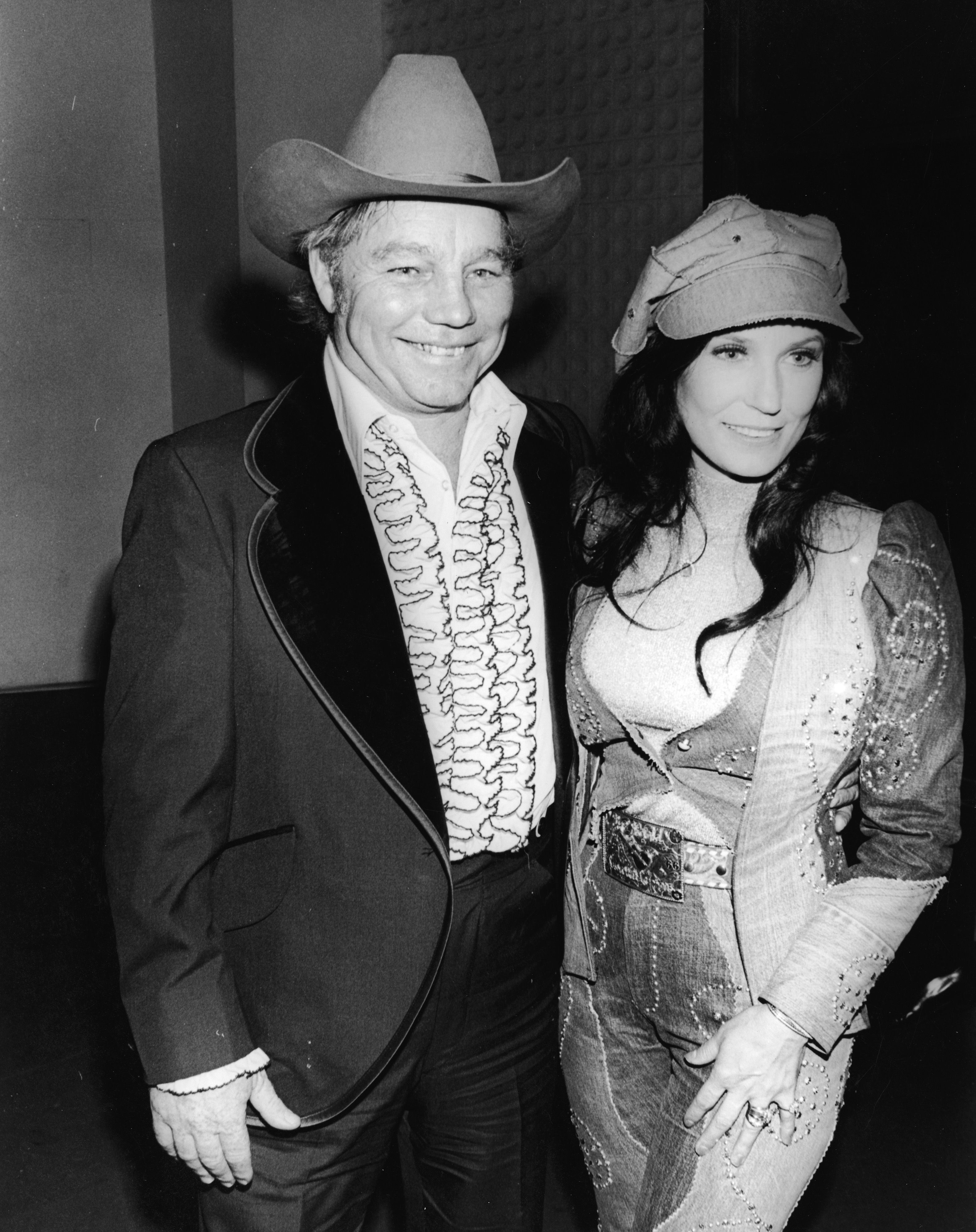 Loretta Lynn and her husband Oliver Lynn, Jr. (also known as Mooney) (1948 - 1996) at the Country & Western Music Awards, Hollywood, California, February 27, 1975. | Source: Getty Images
Despite his shortcomings, Doo was the reason behind Lynn's success, as he pushed her to begin a career in music. He also inspired hit lyrics written by the country star.
Thanks to his cheating and excessive drinking, Lynn generated signature songs, including "Don't Come Home A-Drinkin'," which hit number one on the charts, and "Fist City."
"STILL WOMAN ENOUGH"
In 2002, Lynn released a book entitled "Still Woman Enough," which detailed several things about the Hall of Famer's life, including accounts of her 48-year marriage.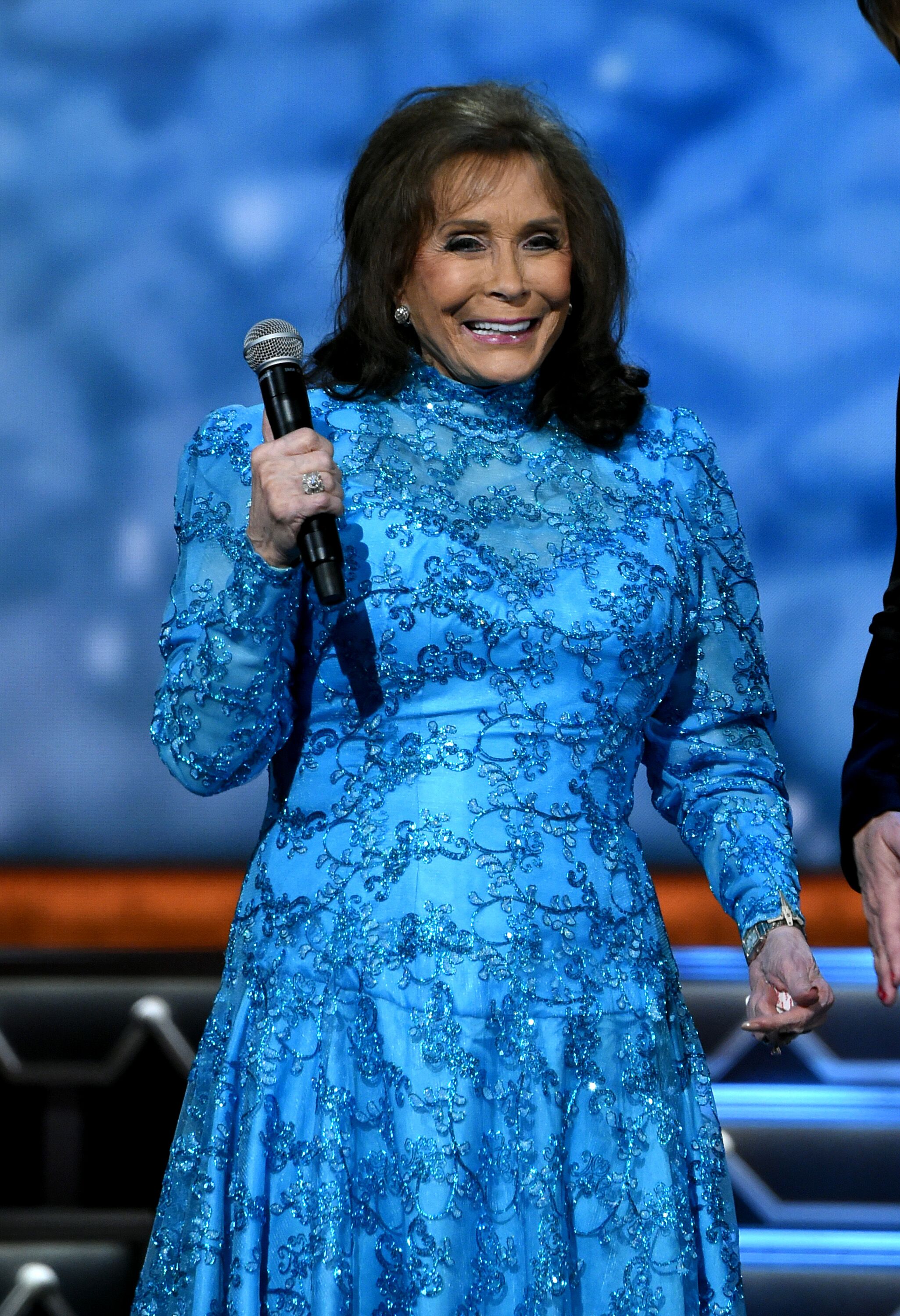 Loretta Lynn performs on stage during the CMA 2016 Country Christmas. | Source: Getty Images
Lynn revealed that her alcoholic husband hit her the same way she hit him back and remained unfaithful, yet she stayed with him for their children. "I loved him and he loved me," she wrote.
After Doo died in 1996, Lynn was shattered and left numb from grieving. For over a year, she was lost until returning with a comeback called "Still Country."
She has since moved out of their home and into a much smaller house. During summer, tourists can visit their old home -- one she never felt comfortable in knowing her husband's girlfriends were there when she was not.
Please fill in your e-mail so we can share with you our top stories!