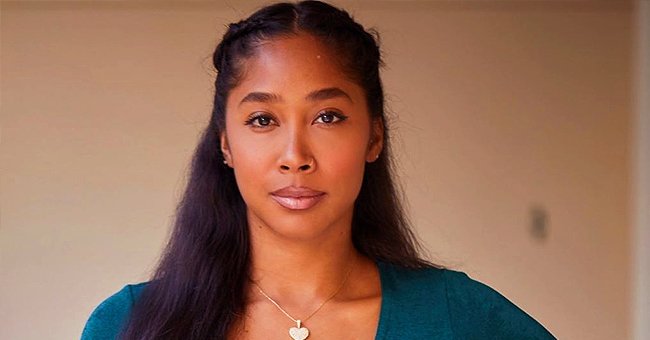 Instagram/aprylsjones
Apryl Jones of LHHH Says Her Kids Exert Their Energy by Doing Her Makeup in New Videos

The star of the reality show "Love & Hip Hop" meets social distancing at home with her two daughters. To keep themselves busy they have had a makeup session and had fun filming it on video.
Amid the devastating news of the COVID-19 coronavirus, celebrities have set aside time to share with their followers the activities they carry out in their places of stay. Apryl Jones is no exception and has shared nice videos where she appears with her daughters.
In the fun videos, Apryl can be seen in the middle, as her daughters take turns putting on makeup and applying colorful cosmetics to their mother's face. The amount of energy and enthusiasm that girls have when sharing with their mother those special and fun moments is notorious. Apryl wrote:
"I don't know about you guys, but what day are we in this quarantine? I am losing my mind! Trying to find things to do, and to stay busy outside of homework all day! I'm taking this time to enjoy time with these little ones, and since they have nothing to really exert their energy on… "
CELEBRATION PARTY
A few weeks ago, Apryl shared in her Instagram some photos and videos of the celebration she had for her youngest daughter's 4th birthday with Omarion, A'mei Kazuko Grandberry. A lipstick-themed party, with a manicure, spa session awaited the little attendees and the birthday girl.
A display of luxury and pink for Apryl's youngest daughter, who thoroughly enjoyed any toddler's dream of having a party where her fascination with lipstick was the theme. Along with her mother and older sister Megaa Omari Grandberry, 5, she received her guests and they enjoyed it very much.
COMPLICATED RELATIONS
Apryl and Omarion had a rather complicated relationship from the start, documented in the first and second seasons of their TV show. However, the audience could not believe it when they announced their separation, shortly after welcoming their second daughter.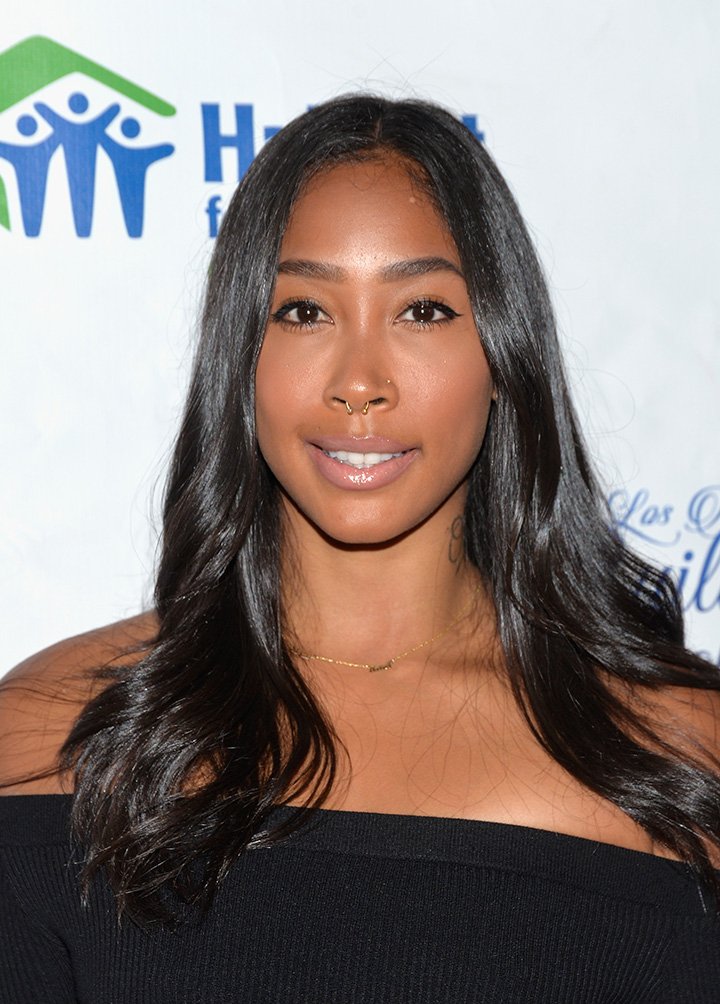 Reality TV star Apryl Jones attends the 2017 Los Angeles Builders Ball at The Beverly Hilton Hotel on September 28, 2017 in Beverly Hills, California. I Image: Getty Images.
And if that wasn't enough, Apryl began a brief but intense relationship with Lil Fizz, Omarion's former bandmate, his former partner, and father of their two daughters. While the happy couple published their love, Omarion was silent and was careful to comment on his opinion on the relationship.
TOGETHER AGAIN
Since Omarion left the show, fans have waited for something to happen that will bring him back to the show. These hopes were renewed after the breakup of Apryl and Lil, as it was clear that this relationship would be an obstacle for Omarion to return to the franchise.
Although there is nothing official, it is likely that now that Apryl is single again, Omarion may consider returning to the show. The singer has been a gentleman in front of the relationship of his ex and mother of his daughters, precisely because of them, so that they did not see bad comments between their parents, he explained in an interview.
Please fill in your e-mail so we can share with you our top stories!