Kenya Moore Shares Photo of Daughter Brooklyn with Puff Curls in a Blue Sweatshirt
Reality TV star, Kenya Moore shared an adorable photo of her daughter wearing a blue sweatshirt and her fans couldn't stop gushing about how adorable the mother-daughter duo look. 
"The Real Housewives of Atlanta" star, Kenya Moore recently shared an Instagram post of her daughter, Brooklyn Daly rocking puff curls and a blue sweatshirt. The one-year-old paired her sweatshirt with blue joggers and white shoes.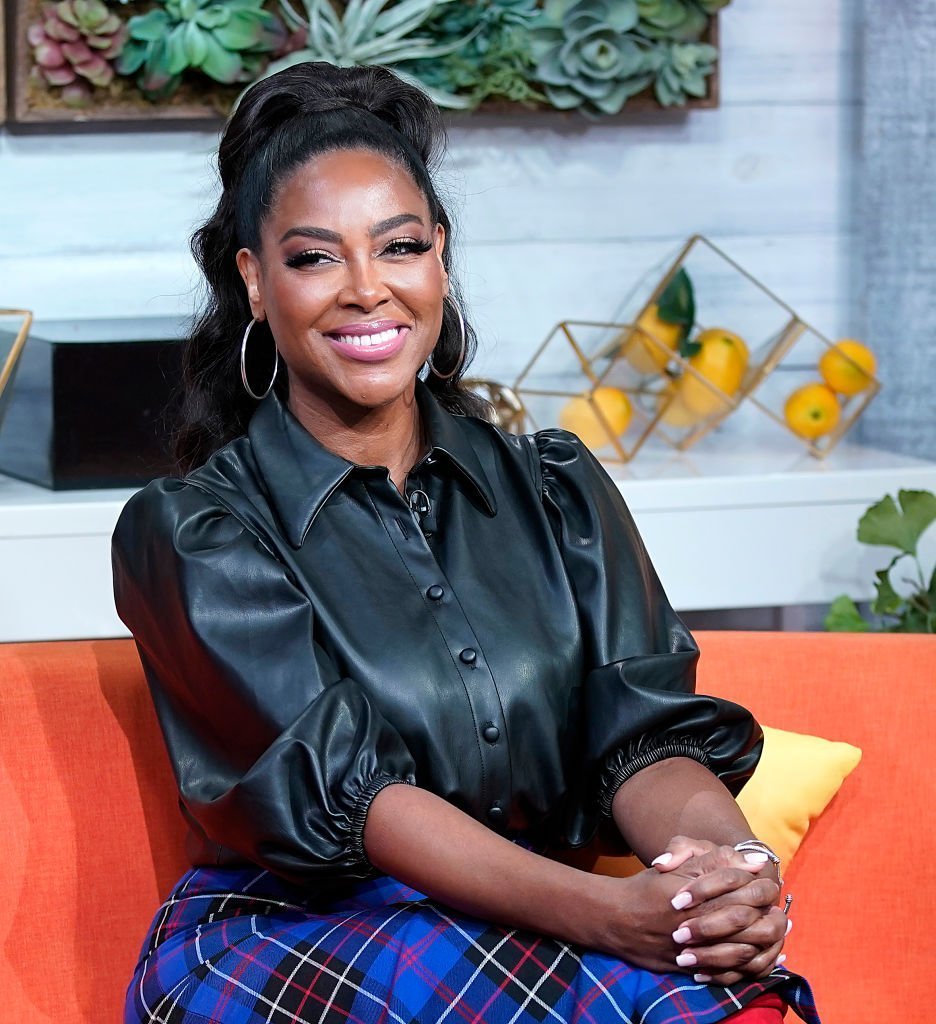 In the photo, the toddler was pictured staring up at the camera while she held onto a juice box. In reference to her daughter's hairstyle, Kenya captioned the post,
"Big girl things.#juicebox and #hairpuffs."
The reality star's fans gushed about the adorable toddler in the comment section with one writing, "Such a pretty happy baby." Since the birth of Brooklyn in 2018, the reality TV star has continuously shown off her love for the child. In celebration of Moore's 49th birthday earlier this year, she paid a loving tribute to her daughter.
According to Kenya, Brooklyn had been a light in her life during her painful separation from her husband and father of her child, Marc Daly. She wrote:
"God brought this Angel into my world, who is the miracle known as Brooklyn, and every day is my birthday. How did she get here? Why did she choose me? She knew I needed her far more than she needed me."
The "Bravo" star had previously shared an adorable video of her daughter walking and dancing. In the video, the mother-daughter duo was seen dancing together while background music played.
Kenya co-parents Brooklyn with her ex-husband, Marc Daly. In exclusive statements with "PEOPLE," the couple announced their separation last September.
Moore and Daly got married on June 10, 2017, in a tropical, private St. Lucia ceremony. 
Speaking about the split, Kenya explained that she couldn't continue with the marriage due to previous circumstances. She added that her main concern would always be her daughter. 
Marc also spoke about the separation. He explained that it had been a difficult decision for him to separate from Moore at the time. He added:
"Our daughter has two parents that love her very much, and in her best interests, this situation should remain as private as possible. I cherish our family's good times together and will continue to co-parent in a loving way."
Following the separation, Kenya shared a video in January where Brooklyn was ready to go see her dad in New York. In the clip, the one-year-old wandered out to the patio with a mischievous look. 
When asked by her mother where she was headed to, the toddler clapped her hand and excitedly responded with "Daddy". Kenya, however, succeeded in getting the young girl back inside the house.
Although Moore and Marc share their differences, things appeared to get better for the pair. During a recent appearance on "Watch What Happens Live with Andy Cohen", the actress revealed that she and Daly were in a good place.
Moore and Daly got married on June 10, 2017, in a tropical, private St. Lucia ceremony. According to Kenya, the ceremony had been perfect, and it was exactly the way she wanted.