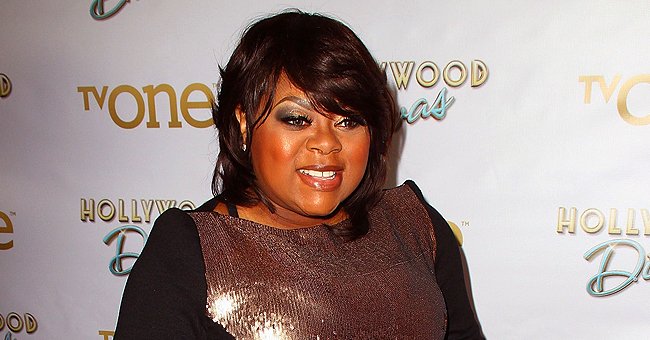 getty images
Countess Vaughn of 'Moesha' Shares a Throwback Photo
"Moesha" star, Countess Vaughn, glammed up for a photo where she flaunted her figure in a form-fitting red dress.
Hollywood star, Countess Vaughn, was in the mood for some spiciness as she worked up a lovely outfit to the delight of fans on Instagram.
According to her, it was "Friday Chills," and she wouldn't mind dressing up all sultry and captivating. The actress also showed that red was an ideal color with a perfect blend of fashion.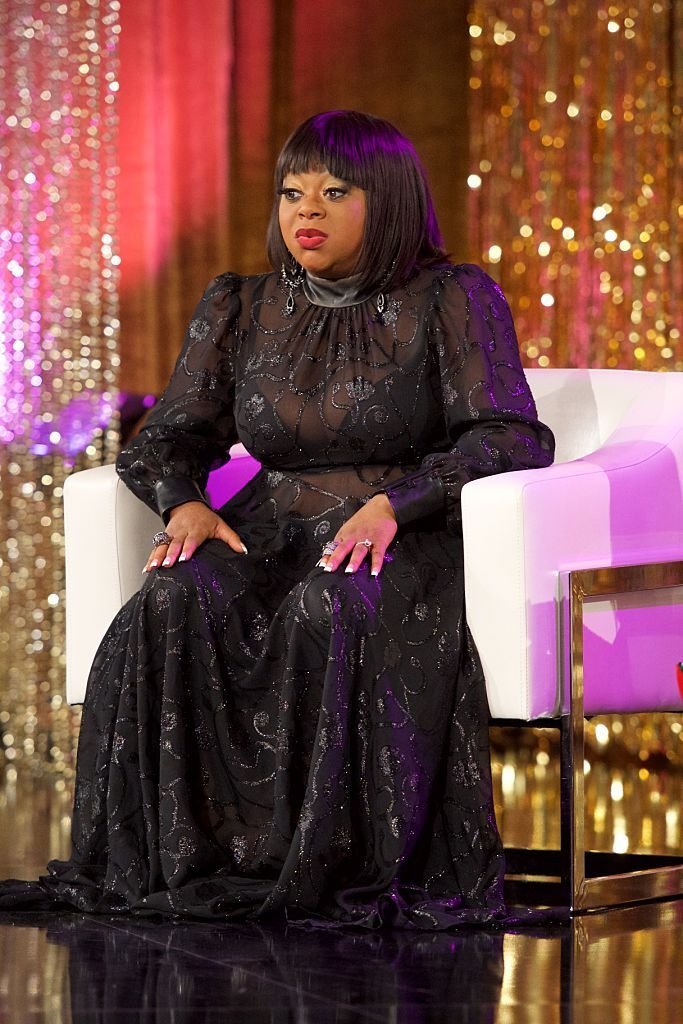 Countess Vaughn at TV One's "Hollywood Diva's" Reunion Special Filming. | Source: Getty Images
THE RED HOT SNAPSHOT
In the one-photo post, Vaughn teased a figure-hugging red dress, which bore a revealing neckline showing her ample cleavage. Her hair was styled in a wavy length as it stylishly fanned a part of her face. She told fans in her caption:
"Chill it's just #Friday HAHAHA. #Blessings to y'all."
Countess completed the look with her lovely makeup, a necklace that accentuated her cleavage and a pair of large gold hoops. Her one-shoulder dress wouldn't have been better flaunted without a little sassiness as the actress posed for the camera.
FANS LOVED THE LOOK
In the comments, the "The Parkers" alum had fans captivated and drooling with admiration over her sizzling style. While some admired her look, others praised her youthful figure. A fan cheered: "you aging backward, girl!..."
Vaughn once revealed that she was suffering from vitiligo, but wouldn't let it hold her down.
A second person echoed this sentiment, saying: "Aging like fine wine. You look terrific." One fan referred to her long time role in her breakout show, "The Parkers," saying: "Giving me Kim Parker Vibes...Love me some you."
FACING HARD TIMES
Years after Countess Vaughn's comic character, "Kim Parker," stopped having her show on TV, the Hollywood star got busy with other aspects of her life, but in terms of her romantic life, Vaughn experienced some turbulent times.
For many years, the comic actress endured an abusive relationship where she was physically abused and even strangled.
After her lover, David Whitten, became violent, and one even bleach in her face, Vaughn knew she had had enough and got a restraining order against Whitten.
EMBRACING HERSELF
The 41-year-old celebrity has come a long way with struggling with her weight and insecurities. However, she once revealed that she was suffering from vitiligo, but wouldn't let it hold her down.
In a video she shared on Instagram, Countess and her look-alike daughter showed each other affection while she also gave fans a view of some discoloration on her face. In her caption, the actress stressed the importance of self-love.
All through being a young star in the entertainment sphere, the "Hanging With Mr. Cooper" star knows the level of scrutiny and criticism that exists.
But Countess Vaughn didn't let that get in her way, and as for her, that's one value she wants to instill in her young daughter.
Please fill in your e-mail so we can share with you our top stories!