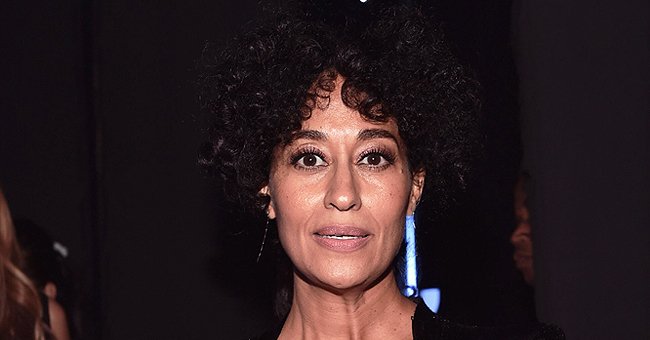 getty images
Tracee Ellis Ross Goes outside on 20th Day of Her Self-Quarantine (Video)
American actress Tracee Ellis Ross shows off her amazing outfit and lipstick as she checks in with her followers on Instagram.
Black-Ish star, Tracee, just shared a video of herself outside her house, on Instagram. She talks about her outfit and the changes in the environment.
The Emmy award-winning actress stuns in her red lipstick, as she talks about the animals out in the open and how she wishes to adopt their great energy.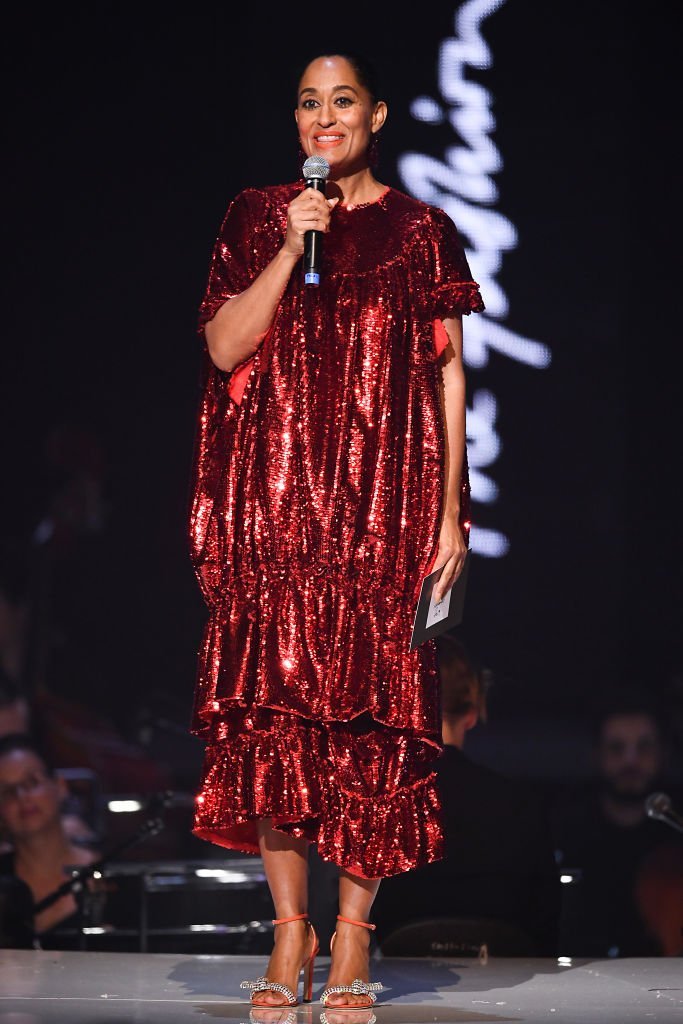 Tracee Ellis Ross on stage during The Fashion Awards 2019 held at Royal Albert Hall | Photo: Getty Images
Tracee also made sure to send out love and joy to all the people who are hurting and to the ones that are working hard to keep the current world situation at bay.
Tracee Ellis Ross is a star actress who has shown undeniable talent in the roles she has played, but the star has another hidden ability — she can sing!
However, she has avoided public singing throughout her life because of people's expectations, given that her mother, Diana Ross, is a legendary singer with a compelling voice.
The actress has now let go of this hindrance and will be singing in a movie called, "High Note," which will be released in May.
The ambitious 47-year-old also owns a haircare brand called "Pattern". She spent ten years building the company. Ellis was initially clueless about how she would reach her end goal, but she went forward with it anyway:
"I really had no idea how you turn a dream into goop... I mean hair products. Like, how do you do that?"
Her journey in the hair world started when she was still a teen. Ross had stopped using relaxers on her hair, but she could not find any products to use for it. This spurred her interest, and she tried everything, from beer down to lotion.
Tracee works a lot, but she has a personal life too. She is a very private person that usually keeps it all under wraps. There have been rumors that the actress is in a relationship with Kenya Barris, creator of "Black-Ish".
Her alleged relationship is not the only aspect of her personal life and choices, which is frequently intruded by people. Tracee has been questioned many times about when she will have kids:
"Last year, I was pregnant all season (on black-ish). That brought on a lot of comments and questions from people with no invitation."
The 47-year-old portrays the role of a wife and mother of five, on the show, and this has left many fans wishing she had some children of her own in real life.
But as far as Tracee iss concerned, it is her business alone, and she needs people to stay out of it.
Please fill in your e-mail so we can share with you our top stories!