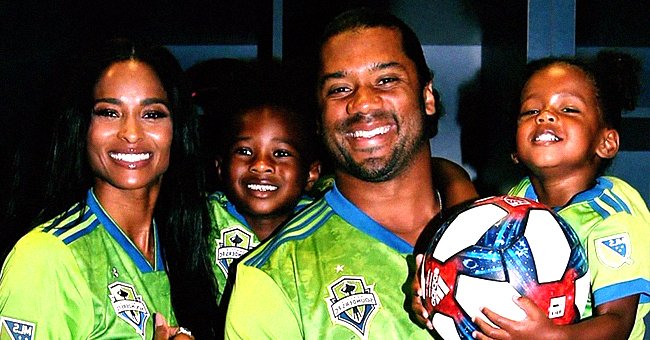 Instagram/dangerusswilson
Russell Wilson Teaches Wife Ciara's Son Future Wilburn Some Football Drills (Video)
Russell Wilson shared clips of his bonding moments with Ciara's son, Future proving what a standup stepfather he is.
Probably one of the greatest gifts life in quarantine has given to mankind is time to stay home and connect with family. This is the case for many celebrities who've had to stop working and are confined in their homes for the time being.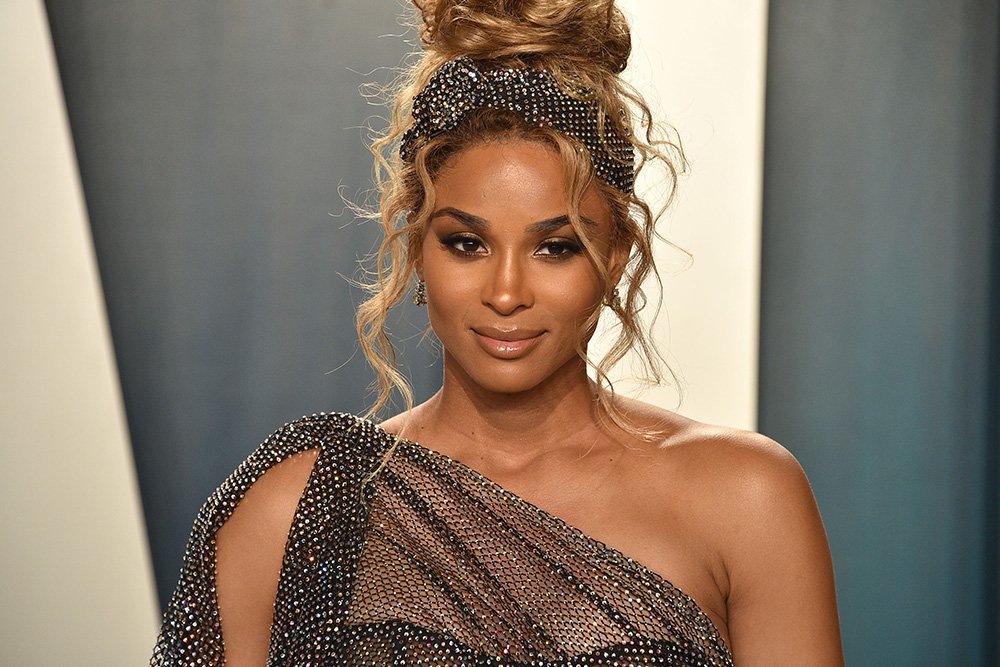 Ciara at the Vanity Fair Oscar Party hosted by Radhika Jones at Wallis Annenberg Center for the Performing Arts in February 2020. I Photo: Getty Images.
Ciara is one of those stars who's been sharing what her family is up to at home. And it's been a mix of Tik Tok videos, slumber parties, and IG Live sessions. Ciara also delighted in doing her children's hair.
Meanwhile, the singer's husband, Russell Wilson has been trying to stay fit. He shares photos and clips of his workout sessions and outdoor play. One of his posts included his stepson, Future Zahir Wilburn, and we can only applaud him for being such a standup stepdad.
Russell shared clips of his "Bonding Time" with Ciara's 5-year-old which featured their workout session at an indoor gym as well as their football drills outdoors.
Future was only 10 months old when Russell came into Ciara's life.
In one clip, the NFL star patiently teaches Future how to hustle while carrying a football before making a touchdown. Future was evidently having fun learning from his expert stepfather. Russell likewise enjoyed and captioned his clips,
"Bonding Time! #HardWork w/ Future Fun ballin' today! The Best Teammate! QB in the making! Watch full video!"
Though Future's biological dad is actually rapper Future, Russell treats him like his own son. And this is one of the reasons Ciara loves her husband even more.
Future was only 10 months old when Russell came into Ciara's life. In an interview with "Red Table Talk" last year, Ciara described how Russell just "jumped right in" and became a second father to her son.
"He was so proud of, like, Future's first steps," Ciara said. "When I go to teacher-parent conferences, he's at every one of them with me."
Ciara admitted it was one of the qualities of Russell that endeared him to her even more.
"Whenever he would think of me he would always think of my son and to love me is to love my son, we come together. It's a different level of love."
Apart from football, Russell and Future also bond over golf. In February, Ciara shared a clip of them on the golf course swinging and fans noted how in sync they were. "Like Father, Like Son," one fan commented. Another noted how blesses Ciara is to have Russell in her son's life.
Aside from Future, the couple share daughter, Sienna who's 2 years old. In a few months, they'll be welcoming a new addition to the family. Ciara announced her pregnancy at the end of January though she did not reveal when she's due. The baby's gender is still under wraps.
Please fill in your e-mail so we can share with you our top stories!