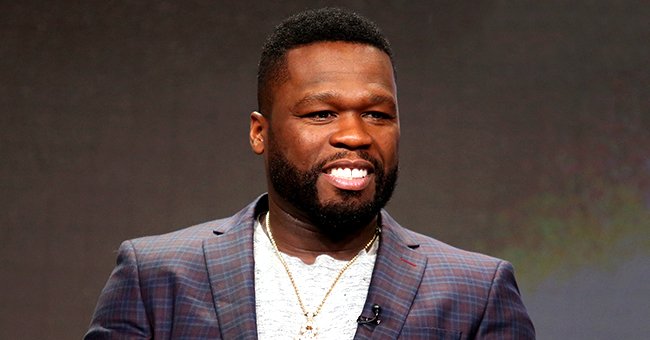 Getty Images
50 Cent Mocks Diddy, Kevin Hart and Deion Sanders for Getting Old during Quarantine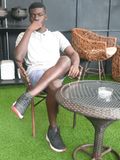 Rapper 50 Cent couldn't help but troll his friends and co-celebrities, Kevin Hart, Diddy, and Deion Sanders. He posted a picture of them with grey beards on his Instagram page.
50 Cent has a reputation of being cheeky and funny on social media and is also known for trolling just about anybody. He never hides away from saying how he feels about any topic or person.
The rapper was in on his act again, recently, when he took to Instagram to mock his friends, Diddy, Kevin Hart, and Deion Sanders, for growing old in quarantine amid the coronavirus pandemic.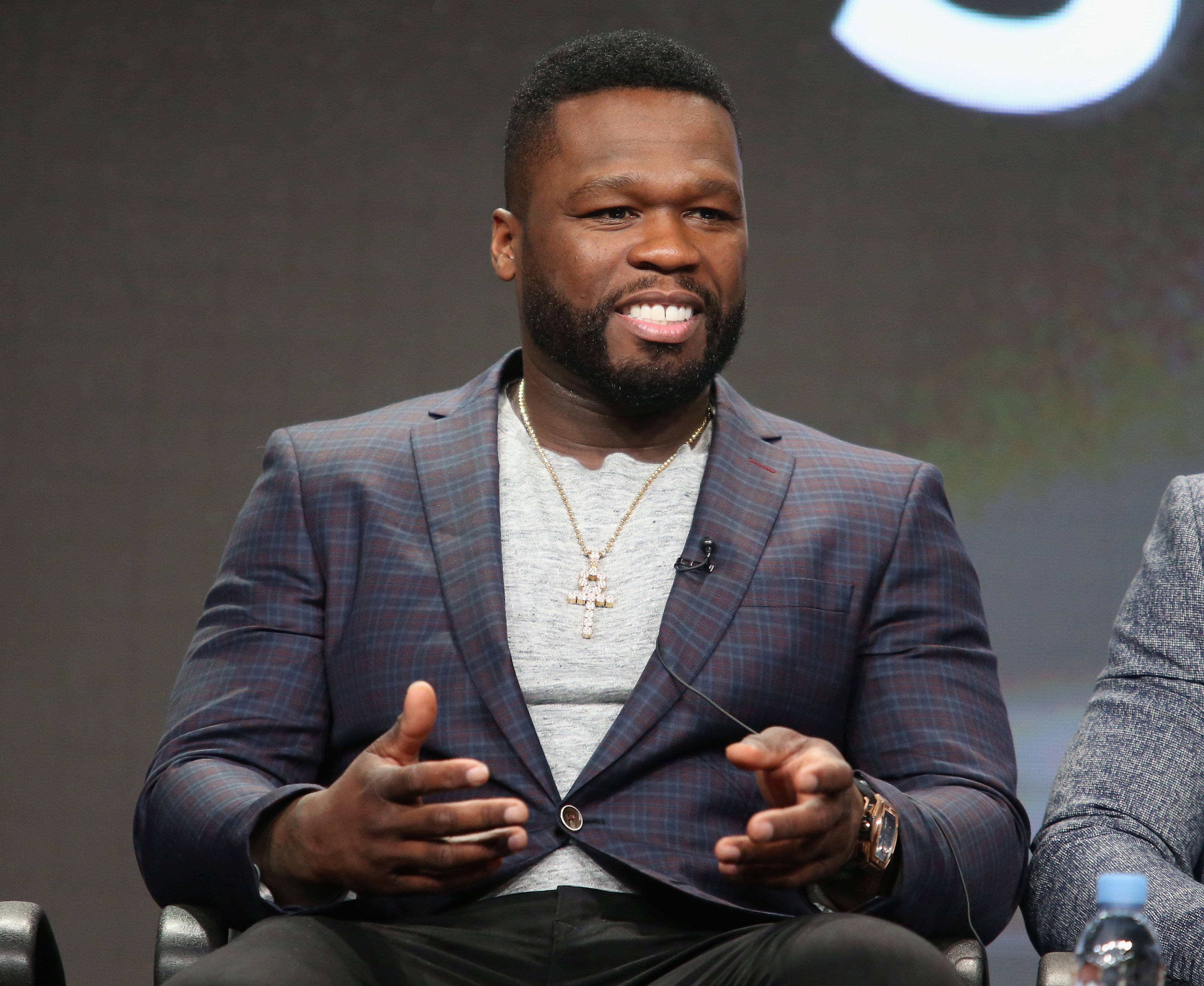 50 Cent at a panel discussion during the 2016 Summer TCA Tour. | Photo: Getty Images
50 Cent posted a collage picture featuring Kevin Hart, Diddy, and Deion Sanders, in which the trio had greybeards, insinuating that they had grown old within the quarantine period. In the caption to the post, 50 Cent jokingly mocked his friends even further, writing:
"[emoji]man where the fuck is the time, they got old on quarantine. LOL #bransoncognac #lecheminduroi."
Kevin Hart was not willing to have 50 Cent have his fill with the mocking and defended himself in the comment section of the post, saying he used a hair product that week.
50 Cent replied to Kevin Hart's post, telling him that he was messing with him, and urging him to keep winning. Deion Sanders also commented on the post, saying that he could shave and that he looks younger than 50 Cent.
50 Cent, again, accused Jones of being a federal informant on April 1.
Many other celebrities, including Porsha Williams, Nino Brown, and Hassan Johnson, commented on the post. Porsha commented with laughing and red heart emojis.
In his comment, Hassan Johnson said that Kevin Hart and co. didn't have greys, but that 50 Cent was playing a joke on them, while Nino Brown was quite philosophical, writing:
"Nothing to be ashamed of, Grey hair is an old man's jewelry. Old age is deprived to many."
50 Cent was in the news recently for being in a war of words with Jim Jones, following news about the release of Tekashi 6ix9ine from prison amid the coronavirus pandemic.
It will be recalled that 50 Cent and Jim Jones were in a battle of words during Tekashi's trial after the rapper teased Jones of being a federal informant.
50 Cent, again, accused Jones of being a federal informant on April 1, since he (Jones) wasn't arrested by the Police, even after he was on tape in the court, telling Mel Murda to violate Tekashi.
Jones swiftly replied to 50 Cent's accusation, saying the "21 Questions" rapper was trying to tarnish his image in public, while 50 Cent also replied, telling Jones that he helped the latter on his way to success, but that he had forgotten.
50 Cent is currently on an ABC series titled "For Life," in which he teamed up with Isaac Wright Jr., who was convicted on false testimony to life imprisonment but finally regained his freedom after proving his innocence.
The series, created by both men, is somehow reminiscent of their stories. Many years back, they were at the lowest ebbs of their lives but rose above the shackles to gain unprecedented success.
Please fill in your e-mail so we can share with you our top stories!