50 Cent Gets Support from Dr Dre and Eminem during His Hollywood Walk of Fame Ceremony
Iconic entertainer, 50 Cent has got some genuine love in the entertainment industry owing to his impressive talent and personality; Dr Dre and Eminem recently confirmed this fact.
Recently, during his attendance at the Hollywood Walk of Fame, both Eminem and Dr Dre threw in their support for the rapper.
The rap star got the honour of a lifetime on the Hollywood Walk Of Fame for his outstanding contributions as a musician.
50 cent has also shown that he has a burst of talents by engaging in film production and even acting. When his buddy, a fellow veteran rapper Eminem took to the stage, he revealed his relationship with the "Power" producer.
He mentioned that when they started as friends, he knew that the potential of being a star was written all over him at first glance. According to him:
"I have a clear memory of the first time I met 50, it just kind of felt like he's going to be a star… He was the whole package."
Eminem further told the audience how the rapper swept him off his feet alongside an old gamer, Dr Dre, with his "charisma."
Towards the end of the speech, the "Unafraid" rapper acknowledged that his friend is an all-rounder, a shrewd businessman, a film producer, among other creative talents.
Without mincing words he blurted out that he was "wrong" not to have invited Jimmy to the ceremony.
It appears Curtis has also been a friend in need who has reciprocated the love again to him and supported Eminem wine he needed him the most.
When it was time for the "In Da Club" crooner to give his speech, his appreciation extended to both Eminem and Dr Dre whom he held accountable for his successful career. 50 Cent said:
"...I don't honestly think that my career would have been what it is without their support. Dre is a mentor...without him even knowing he's doing it."
It appeared that Eminem's description of 50 being a good guy isn't wrong. The Hollywood Hall of Fame honoree sang the praise of a former Interscope record producer, Jimmy Lovine.
Both men do not share a healthy relationship due to one or two unsettled issues, but the "Candy Shop" singer didn't think it was right not to give honor to whom it is due.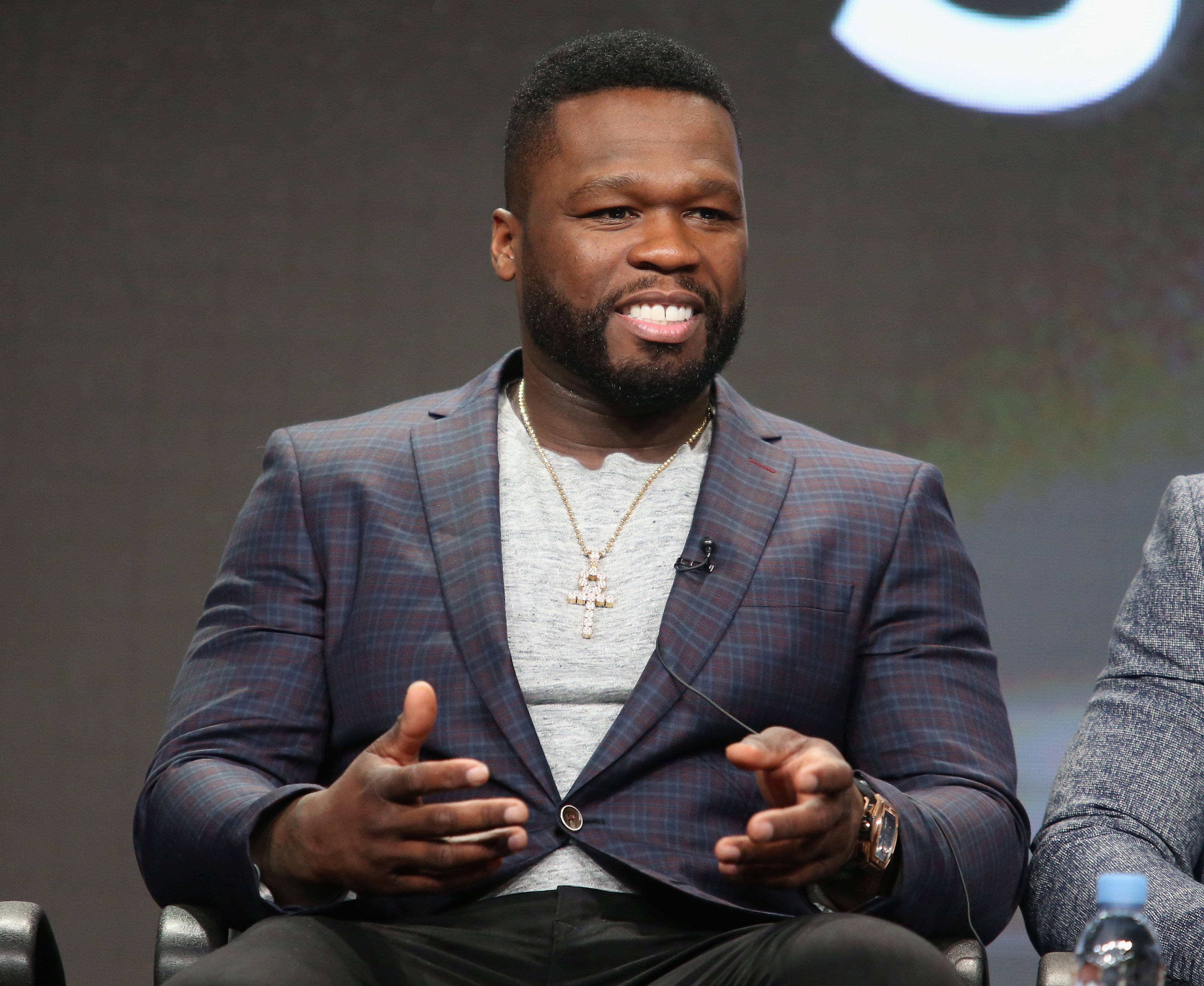 Without mincing words, 50 Cent blurted out that he was "wrong" not to have invited Jimmy to the ceremony and also went on to appreciate him.
Apart from having his co-stars to support him, the "Power" actor had the presence of his family members and close pals, including his beau, Jamira Haines.