Tamron Hall of 'Today' Reveals Her Son Moses Loves Music and Laughing on His 11-Month Birthday Post
Former "Today" co-host Tamron hall sends love and prayers to soon to be moms as her son reaches the 11-month milestone.
A bundle of joy came into Tamron's life 11 months ago, and during this time, she has discovered lots about him. Moses's mother took to her Instagram page to post a picture of him sitting on a staircase along with a board that tells all about him.
The 11-month-old rocks a pair of jeans along with Temple University gear, in the photo. Apart from his hobbies and physical features, the board also displays his favorite foods, two of which are pizza and chicken.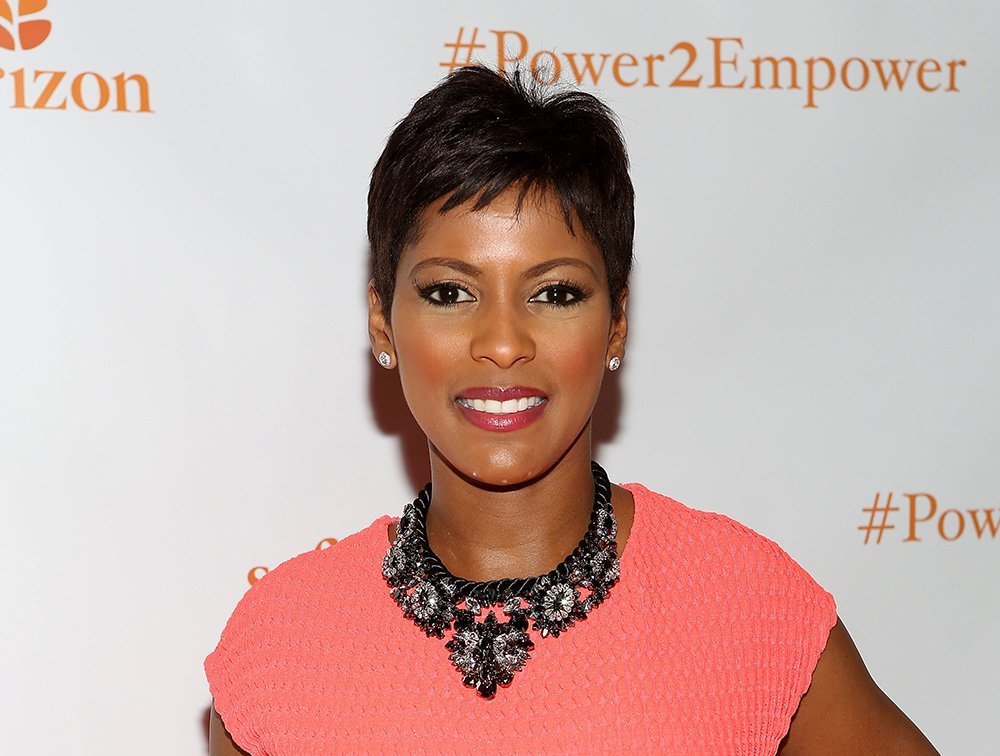 The 49-year-old mom and her son recently featured on the cover of Parents magazine. Tamron looked beautiful in a floral long sleeve minidress and a pair of white heels while Moses looked adorable in a white onesie.
The "Tamron Hall Show" host opened up about life as a working mom and the reason why her marriage is very private.
Tamron is not scared to admit that she has a live-in nanny who helps out with Moses and acknowledged that it is a privilege many moms do not enjoy.
The working momma has gotten quite a lot of criticism for going back to work after having a baby. When asked about this, she said, "...I try not to focus on the leaving part too much. I just give Moses a kiss and go."
They keep their affairs private due to the negativity that often comes with being in an interracial relationship.
The mother of one loves her job and never really stops working. Tamron has moved her show home due to the ongoing pandemic, and it now airs live on Instagram.
Of course, baby Moses is with her, but he is not always on his best behavior. Hall recently posted a video of the little one kicking his legs in a very energetic manner. Her caption read:
"Nope, not bored at all. @tamronhallshow life from home with a cohost who is a tad difficult."
Tamron and her husband, music executive Steven Greener, welcomed Moses in April 2019. The actress left NBC in 2017 at a time when she was unsure what her future held.
Things turned out well as she married Steven in a private ceremony, started hosting her show, and also had their baby.
The couple keeps their affairs private due to the negativity that often comes with being in an interracial relationship.