Tori & Zach Roloff of LPBW Find out Their Baby Will Have Dwarfism in a New Video from the Show
A new video preceding the release of "Little People Big World" details the moment Zach and Tori Roloff found out their daughter Lilah was going to be a little person.
Being a parent is wonderful. The joy that comes with knowing that there is a life growing inside cannot be explained. Although it might be stressful and challenging, there is absolute happiness that comes with it.
Tori and Zach Roloff are parents of two beautiful children, 3-year-old Jackson and five months old Lilah Ray whom they welcomed last year.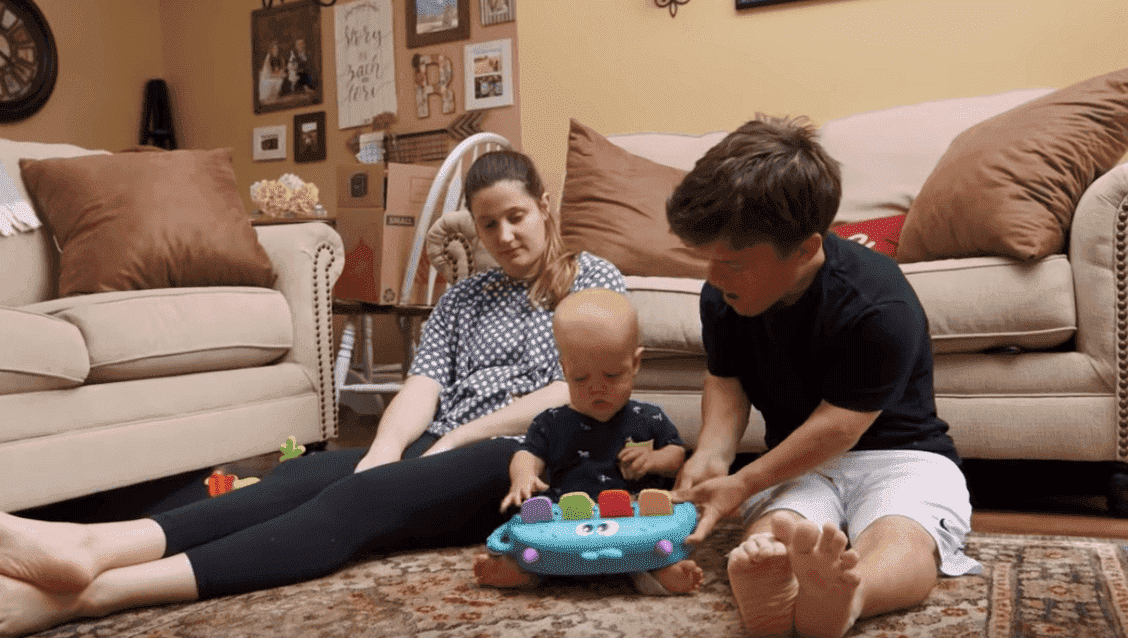 A new video from their show details the moment the couple finds out their daughter is going to be a little person, and their reaction is nothing but brave.
The video showed Tori, Zach and Jackson headed to the hospital for an ultrasound. While there, the couple explained that they wanted to know if their child was going to be a little person. Explaining, Tori said:
"... I think in like that early stages of pregnancy, it is always just a little nerve-wracking… Jackson is blessed, and we hope it carries over to our baby girl."
The clip shows where Tori was getting the ultrasound done with Zach and Jackson in the room, looking at the images of Lilah.
After they were done, the family is seen in the waiting room where the doctor comes to give them the report of the ultrasound that had just been concluded.
Speaking about Lilah's birth, Tori revealed that she had to do a cesarean section.
The doctor asks if they are comfortable and if they got some pictures of Lilah from the ultrasound. Excited, Tori and Zach said they were eagerly anticipating the results from the ultrasound.
Getting right to it, the doctor explained that their child had signs of being a little person. She further stated that:
"... but her head is larger, and most of the long bones are about two weeks behind. Everything's kind of measuring right on track for achondroplasia."
Receiving the update, Zach reacted, saying that they were in a bit of a shock but that they always knew it was going to be a fifty-fifty chance, and while they were prepared for it, it was still a lot to process.
Baby Lilah was born in November 2019, and while she might be a little person, her parents are more than glad to have her in their lives as they hope to make awesome memories watching their kids grow.
Speaking about Lilah's birth, Tori revealed that she had to do a cesarean section as opposed to vaginal birth because of the dwarfism.
And while there are significant changes in her body, Tori is excited to work at her body and deal with her postpartum problems while being a mum to Lilah and Jackson.