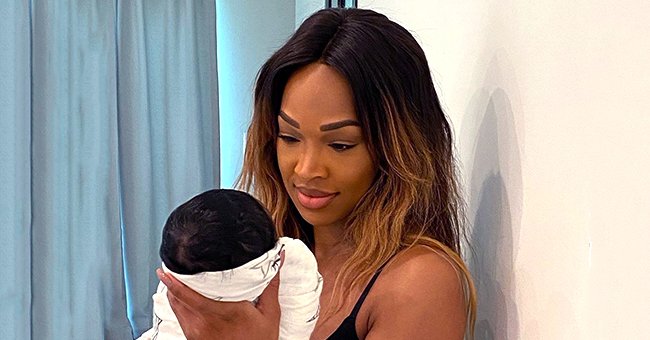 Instagram/malika
Malika Haqq of 'Dash Dolls' Shares Close-Up Photo of Her 3-Week-Old Baby Wrapped in a Blanket

First-time mom Malika Haqq shared a brand new photo of her son, Ace who's now three months old. The close-up photo featuring her son wide awake delighted her Instagram followers.
Malika Haqq is now "Dangerously in Love" with her baby at three weeks old. This is what the actress revealed when she shared a new photo of her son, Ace.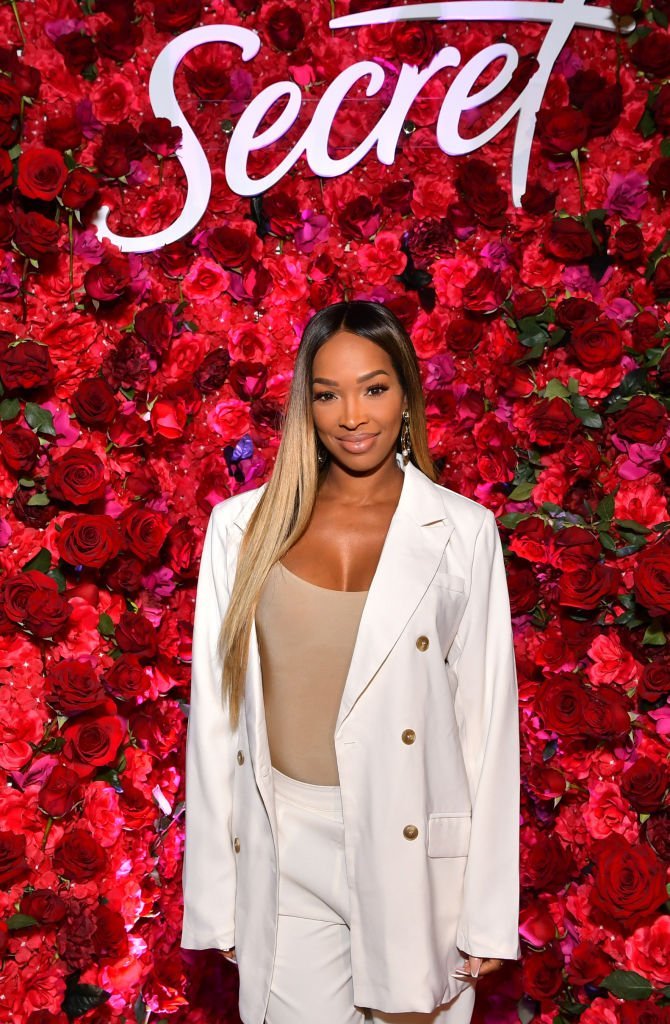 Malika Haqq at the 'Secret with Essential Oils' Launch Party in October 2019. | Photo: Getty Images
This is only the second time since giving birth that Malika has shared a photo of her newborn featuring his face. The first time was on March 21 which the new mom admitted was the "Best week of my life."
Malika has been in cloud nine since welcoming Ace on March 14. She shares her son with her ex-boyfriend, OT Genasis.
The hospital pic showed Ace wrapped in a furry grey blanket with his hair still wet. It was the same blanket that appeared on Malika's latest post featuring her son at three weeks old.
However, in the new post, instead of being wrapped by that blanket, the cute baby lays on it as another blanket is loosely wrapped around his naked body. Ace is wide awake in the photo, staring straight at the camera with one hand in his mouth.
Malika's fans couldn't help but swoon over the latest installment on her Instagram feed. "Beautiful blessing," one wrote, while another added, "Oooohhhhhhh he's so cute!!!!!"
Malika has been in cloud nine since welcoming Ace on March 14. She shares her son with her ex-boyfriend, OT Genasis. The couple had already split long before Malika announced her pregnancy but they've managed to stay friends and committed to being there for their child.
"I've been single the last 8 months but I am in no way alone," Khloe Kardashian's BFF shared on her Instagram in February. "OT and I have attended every doctors apt and overall loved on our son together while anticipating his arrival.
Meanwhile, OT was delighted when his son was born. He shared a pic of his son and wrote, "My Guy."
Malika and OT dated for two years before calling it quits in July 2019. By September, Malika announced that she was pregnant. Malika told People then that she was "overjoyed" at the prospect of becoming a mother in spite of the initial shock she felt. She finds comfort in knowing she has her mother, her twin sister, Khadijah Haqq McCray and her friend Khloe to help her in her journey as a single mother.
Please fill in your e-mail so we can share with you our top stories!