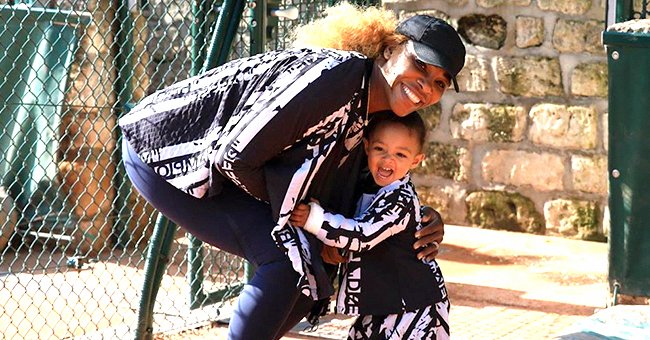 Instagram/serenawilliams
Serena Williams' Daughter Olympia Flaunts Little Afro as She Learns about Photography in a New Snap

Serena Williams' husband, Alexis Ohanian shared a photo of their daughter, Olympia venturing into a new hobby and looking adorable in her natural hair.
In the midst of their life in quarantine, Serena Williams' family has been delighting in bonding moments with daughter, Olympia at the center of them all.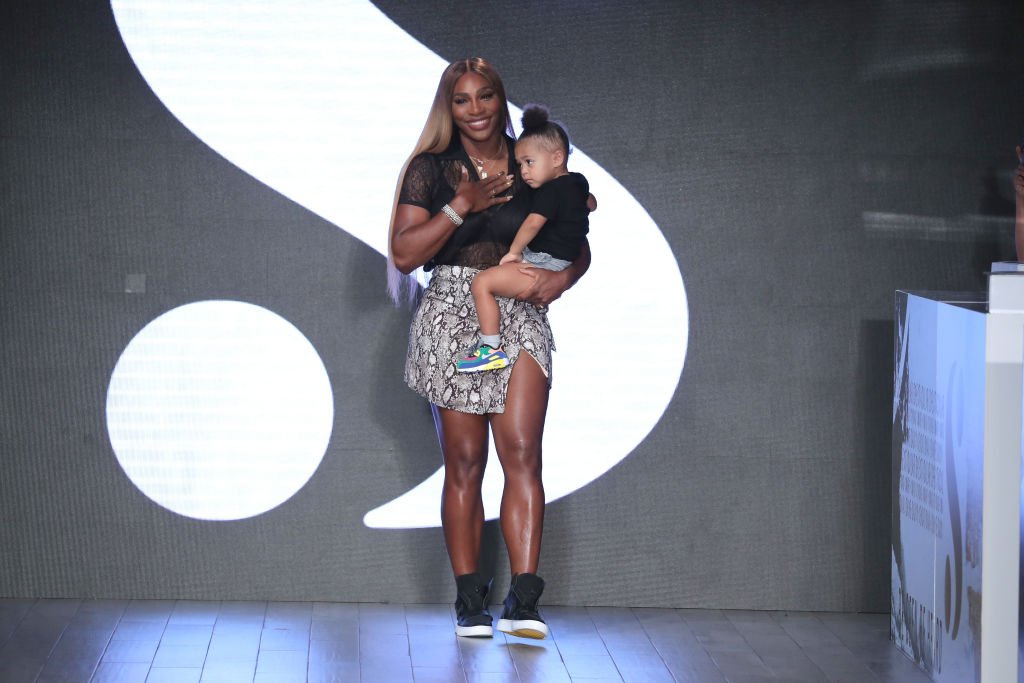 Serena Williams and her daughter Olympia on the runway of her "S by Serena Williams" fashion show in September 2019. | Photo: Getty Images
In the past weeks since Williams announced she was going into isolation due to the threat of the Coronavirus, we've witnessed the tennis superstar's various posts featuring her adorable daughter.
There was one where Olympia joined her for her morning face routine and another where the little girl experimented with makeup and ended up with lipstick scattered all over her face.
Alexis has been a doting father to his daughter to the extent that he allowed her to paint his nails.
Early this month, Serena shared a clip of her family-of-three including her husband, Alexis Ohanian and Olympia wearing a purple princess dress. Serena introduced them as her "starting lineup" speaking to her followers in the clip.
The athletic mom also informed her followers how much they're all enjoying their time at home.
"We're at home. We're loving our life. I'm loving my husband. And we're having a lot of fun," she told them.
And just yesterday, we learned that Olympia may have taken up a new hobby. Her father shared a photo of the little girl fashioning her Afro hair as she holds on to a polaroid film.
"Learning about photography…And a little about patience," Alexis wrote to caption the pic which he posted on his Instagram.
Olympia looked so cute with her short natural hair framing her beautiful features. She wore a dress with blue floral prints and a poofy skirt. Fans agreed the little girl is a "cutie."
Alexis has been a doting father to his daughter to the extent that he allowed her to paint his nails. In February, he shared a clip of Olympia doing nail art on him. Alexis joked that he needed to "invest in the future of nail painting."
This was not the only time Alexis ventured into female territory for his daughter. Last year, the girldad joined a Facebook page for natural hair so he could learn how to style Olympia's locks.
It is these little things that Alexis does for his family that makes him one standup father and husband. And Serena knows it too. In her "starting lineup" clip introducing Alexis, she describes him as a "great" "business dad," proud of who he is as an entrepreneur and more so as a father.
Please fill in your e-mail so we can share with you our top stories!