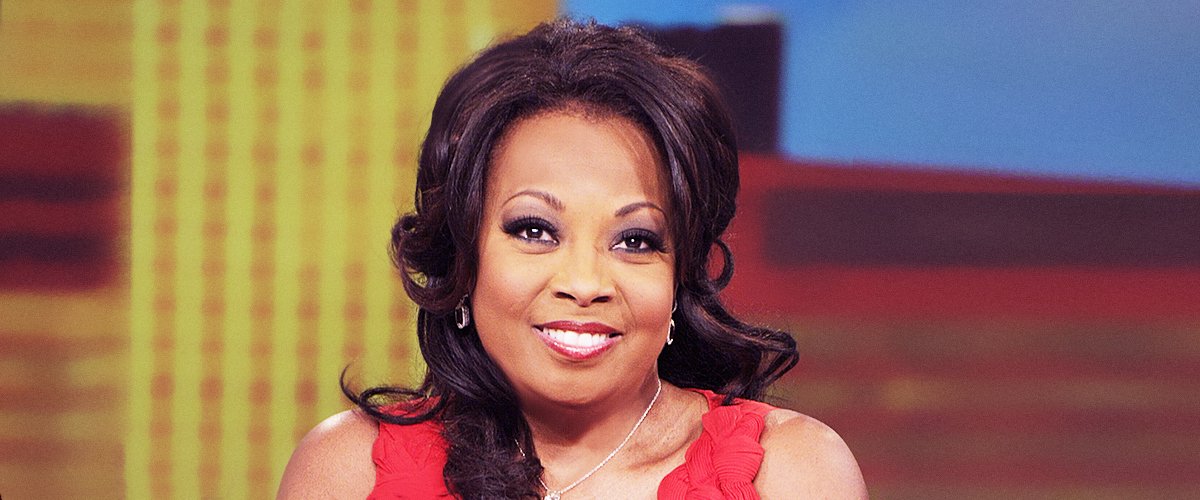 Getty Images
Star Jones Opened up about Being Morbidly Obese in the Past

Former "The View" co-host Star Jones, during a very candid interview on the "Tamron Hall Show," talked about being morbidly obese in the past and nearly dying from heart disease. Here is all you need to know and more.
The one-time Court TV correspondent shot into the limelight back in 1997, when she became one of the five co-hosts of Barbara Walters' hit talk show "The View."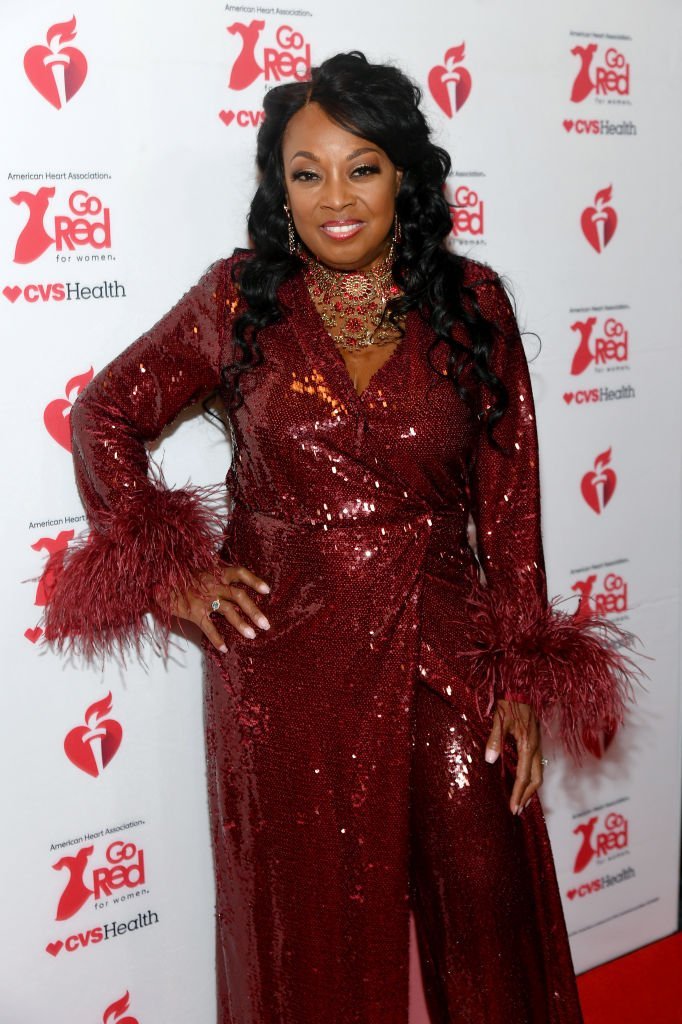 Star Jones attends The American Heart Association's Go Red for Women Red Dress Collection 2020 at Hammerstein Ballroom on February 05, 2020 | Photo: Getty Images
Fans of the talk show quickly fell in love with Star's quick wit and take-charge attitude. They were also captivated by her bluntness, but behind the scenes, Star had a weight problem that slowly began to creep into the public glare.
By 2003, just six years after making her debut on the talk show, the TV host reached a staggering 307 pounds and was diagnosed as morbidly obese.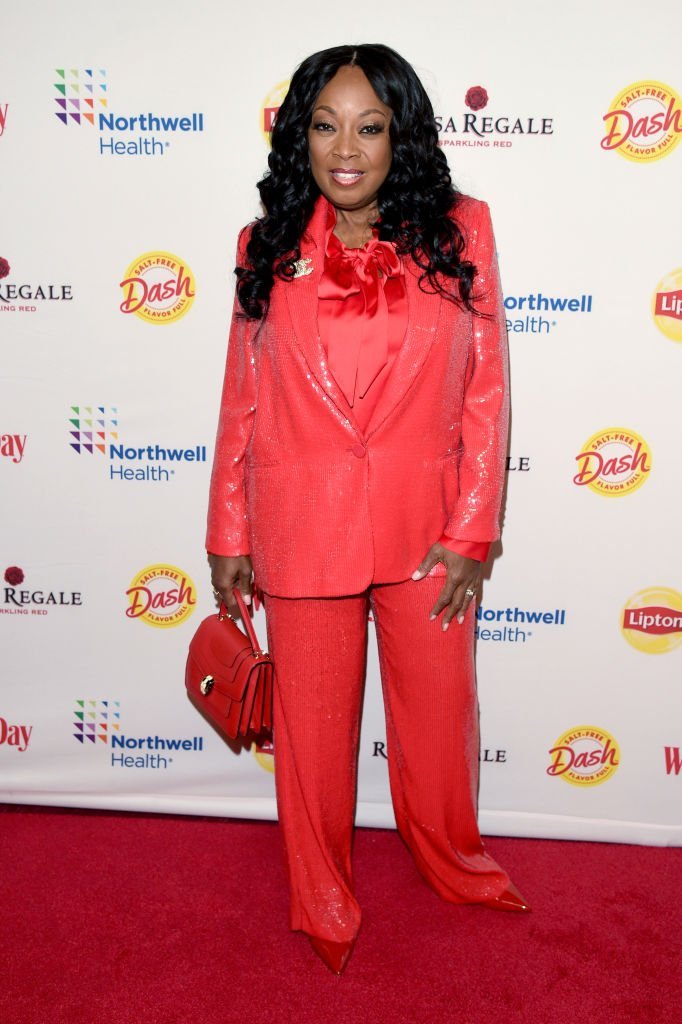 Star Jones attends Woman's Day Celebrates 17th Annual Red Dress Awards on February 04, 2020 | Photo: Getty Images
STAR JONES' WEIGHT JOURNEY
While making an appearance on the "Tamron Hall Show," Star Jones admitted that for most of her adult life, she was either obese or morbidly obese.
The public figure went further to set the record straight and highlight that there was a big difference between morbid obesity and being fluffy, plus-size or overweight.
Star sensationally revealed that she was "dying" before she went for her weight loss surgery. At that time, she weighed about 307 pounds.
Star claims that growing up, she never paid much attention to her eating habits and so it grew on her. But things spiraled out of control around her 40th birthday in 2002. From that point to when she finally got her surgery, she gained 75 pounds.
On August 19, 2003, Star finally decided to undergo gastric-bypass surgery, and over the next three years, she dropped 160 pounds.
Star kept her surgery and weight loss journey a secret and initially denied undergoing surgery, which affected the trust her fans placed in her.
In an interview with TODAY's Matt Lauer, almost nine years after her surgery, the TV star explained why she chose to keep her procedure private. In her words:
"I'm not sure I thought I would be successful at it, to be honest with you."
The 58-year-old journalist claimed that even though she lost the trust of her fans that were used to her being open about other aspects of her life, she doesn't regret the decision because it worked for her.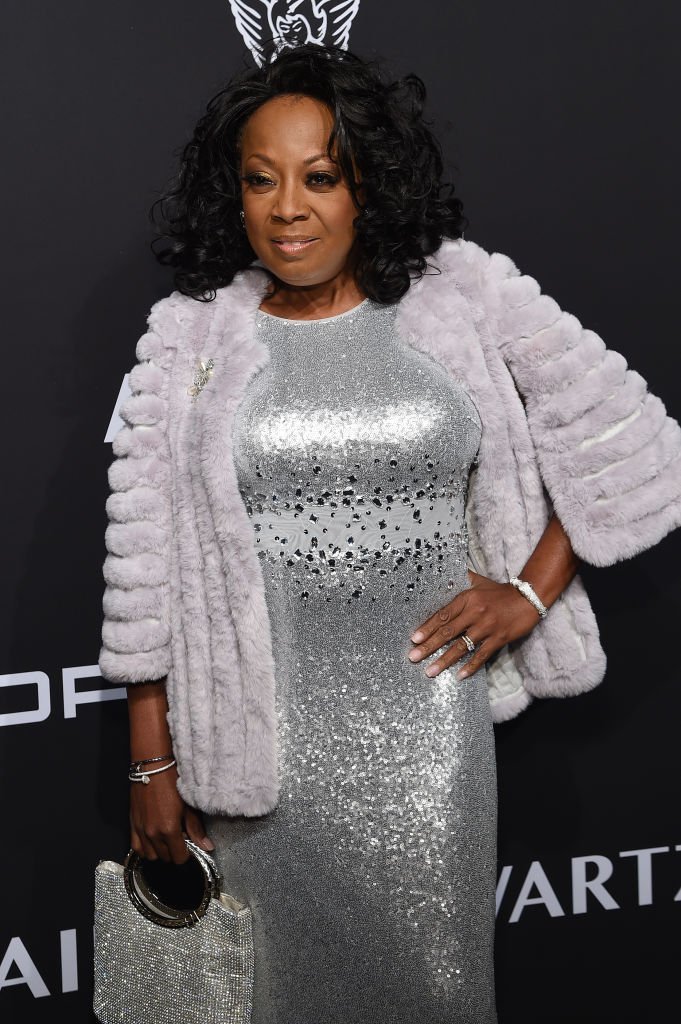 Star Jones arrives at the Angel Ball 2019 hosted by Gabrielle's Angel Foundation at Cipriani Wall Street on October 28, 2019 | Photo: Getty Images
Other notable figures who have undergone bypass surgery include Rosie O'Donnell, Lisa Lampanelli, Randy Jackson, Carnie Wilson, amongst others.
Barbara Walters, however, said she felt "betrayed" by Star Jones's surprise on-air announcement of her exit from the daytime talk show.
Unlike Star Jones, these stars were very open about their weight loss journies and shared their experiences with their fans.
STAR JONES DIAGNOSED WITH HEART DISEASE
Star claimed that for much of her adult life, she had ignorantly blamed not feeling well on her weight issues, but after her weight loss surgery and after losing about 160 pounds, all her health issues didn't disappear.
She experienced puzzling symptoms such as shortness of breath, intense heart palpitations, exhaustion, and light-headedness, but she waved them off as side effects of her gastric bypass surgery.
Star Jones eventually checked with a doctor, and tests revealed that she had heart disease and would require open-heart surgery to fix her aortic valve.
After successful heart surgery, the famous author volunteered for the American Heart Association, in creating awareness about heart disease and why it is essential to pay attention to the classic symptoms she was experiencing.
February is particularly an important month for Star as she goes all red for 28 days as a sign of commitment to her advocacy for women's heart health.
In February 2018, dressed in a beautiful red jumpsuit, Star made an appearance on "The Jam TV Show," where she talked about struggles, support, and bouncing back.
STAR JONES: "THE VIEW" EXIT
After nine years as a co-host on the groundbreaking talk show, "The View," Star announced her exit from the show during one of the episodes amidst much controversy.
Star, who made her debut on the Barbara Walters inspired talk show in 1997, was an immediate hit with the fans. Still, her popularity drastically waned when fans began to perceive her as dishonest about her unique weight loss journey.
There were also claims from Star Jones that her co-stars were instrumental figures in the tabloid exposure of her 2003 gastric bypass surgery.
According to Ramin Setoodeh, author of the book, "Ladies Who Punch: The Explosive Inside Story of The View," Star told him:
"Both Barbara Walters and Joy Behar were leaking stories of her gastric bypass to The New York Post to ruin her reputation."
Barbara Walters, however, said she felt "betrayed" by Star Jones' surprise on-air announcement of her exit from the daytime talk show. Her messy exit lingered for months with accusations and counter-accusations from both camps.
Star seems to have moved on, and in 2018, the TV veteran got married for the second time to Ricardo Lugo on a cruise ship. Star Jones' husband worked with the Cook County State's Attorney's Office.
Please fill in your e-mail so we can share with you our top stories!