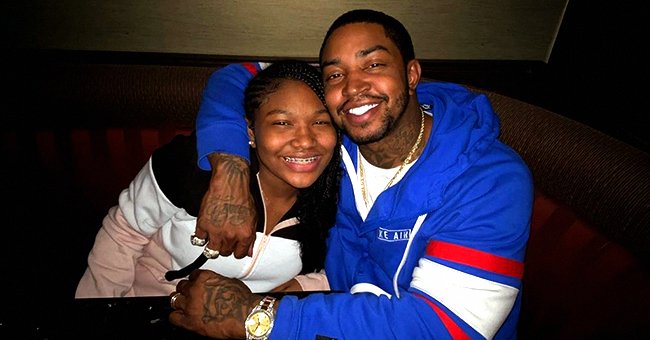 Instagram/reallilscrappy
Lil Scrappy of LHHM Pays Tribute to His Daughter Emani in a New Post

Lil Scrappy honored his first child, Emani Richardson, in a recent post. The rapper referred to her as his "Princess" while serenading her with sweet words.
Amid the coronavirus pandemic, Lil Scrappy has decided to spend some time bonding with his look-alike daughter. The father-daughter image posted on his Instagram featured the pair lit up in smiles.
The selfie showed Emani in a blue denim jacket, while daddy rocked a bright colored outfit. One eye-catching thing about the post was the fact that Miss Richardson looked so much like her father.
Lil Scrappy went on to dot on his baby girl, he praised her looks and seemed thrilled at her growth. Under the post, the proud father wrote:
"My love, how fast time flies, been, beautiful, goje stay beautiful, already going to be beautiful, God made you #PrincessEmani."
Without wasting time, online users spotted the similarities and the fatherly affection and went on to comment on their admiration in the comment section.
Quarantine time isn't the only time that the rapper spends with his family. Even though he is not married to Emani's mom, Erica Dixon, the celebrity strives to support his own.
The "Love and Hip Hop Atlanta" star also revealed that his ex called the cops on him for a very simple issue.
During her graduation to senior year, the 14-year-old had lots of love and support from her parents. Her dad was present with her brother, Breland, who is the rapper's second child.
Lil Scrappy then took to Instagram to flaunt the young beauty who dressed to the nines in her gorgeous dress and ponytail hairdo.
It was all about Emani on that day, so it wasn't surprising to see Erica, who gave birth to a set of twins two weeks earlier, doting on her child. She told her Instagram fans that despite her condition, she'd always love her baby girl. She said:
"For her I always will. Delivered my twins a week ago and still got her ready for formal. I will always provide everything she asks for and more…#proudmother."
Though both parents show love to their daughter, they aren't cordial when it comes to co-parenting. Lil Scrappy, who's soon to welcome his third child with his wife, Bambi, explained a few months ago that the rift is due to his ex-lover's allegations.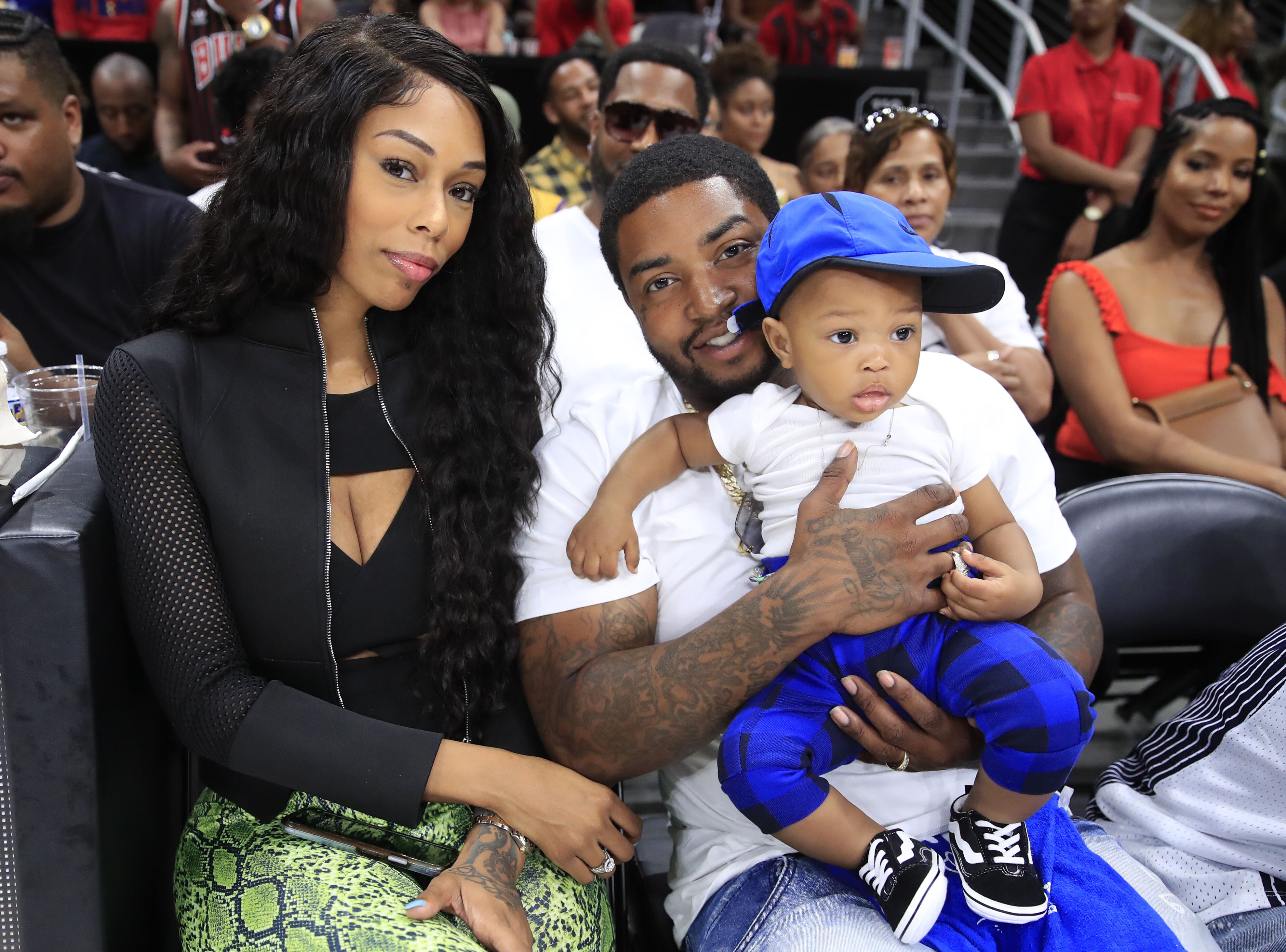 Lil Scrappy and Bambi Benson attend an NBA game with their son Prince Breland | Source: Getty Images
Not only was he displeased at Erica for denying that he wasn't supporting his daughter financially, but the "Love and Hip Hop Atlanta" star also revealed that his ex called the cops on him for a very simple issue.
It appears that the entertainer isn't letting either his new family or his ex-girlfriend or his fame get in the way of his affection for his Princess. Such an excellent dad!
Please fill in your e-mail so we can share with you our top stories!