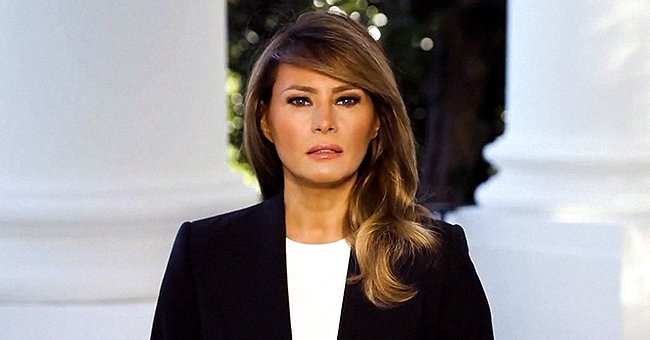 Twitter/FLOTUS
Melania Trump Thanks Frontline Responders Battling Coronavirus in Video Message
First Lady Melania Trump shared her appreciation for the dedication shown by medical personnel working on the front-lines battling the coronavirus during a brief video message.
On Wednesday, Melania Trump released a short video message recorded while she stood on the White House balcony.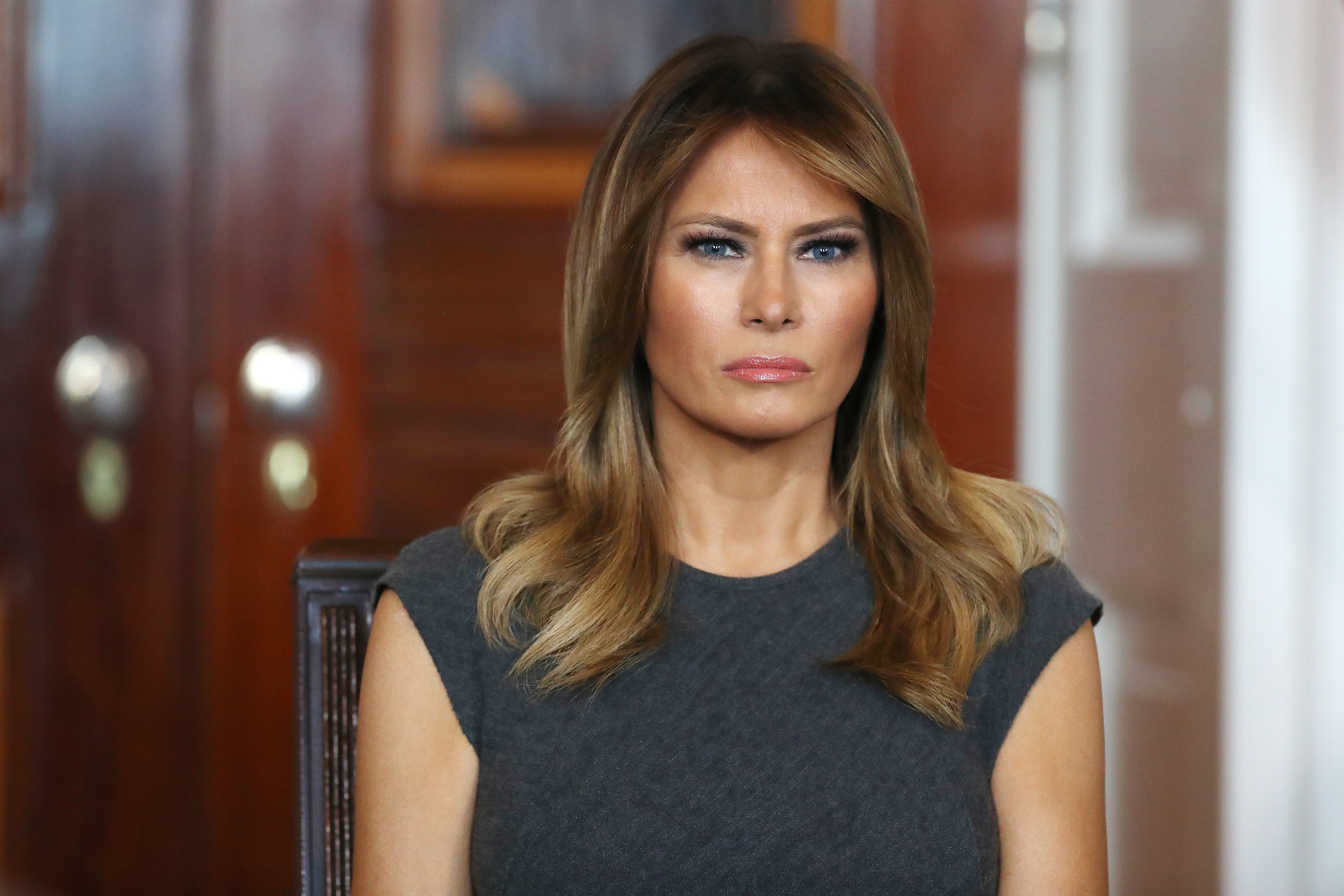 Melania Trump at the White House October 09, 2019, in Washington, DC. | Source: Getty Images.
MELANIA'S MESSAGE
To convey her gratitude to first responders and medical personnel working tirelessly amid the coronavirus pandemic, Melania said that it's because of them that American citizens are receiving the care they so desperately need and added:
"We stand united and salute your courageous and compassionate efforts. Our prayers are with all fighting this invisible enemy, COVID-19."
BOTH MELANIA AND DONALD TESTED NEGATIVE
Last month President Donald Trump reportedly confirmed during a press conference that Melania tested negative and that "she's fine." Melania is among a handful of White House officials to be tested - along with President Trump.
Following constant inquiries into President Trump's state of health, especially because he came into contact with other individuals who since tested positive, he insisted on getting tested despite showing no symptoms of illness.
OTHER WHITE HOUSE OFFICIALS THAT GOT TESTED
The president's daughter and his senior White House adviser, Ivanka Trump, also tested negative after an Australian official she came into contact with in March had contracted the disease.
Nonetheless, Ivanka decided to self-isolate and work from home for a week out of an abundance of caution, but then returned to her duties at the White House.
Vice President Mike Pence and his wife Karen had themselves tested after a staffer in his office contracted the virus; however, both the vice president and the second lady's results came back negative as well.
MELANIA'S FACE MASK APPEAL
Last week, Melania appealed to people who have to leave their home amid the period of self-quarantine, to wear extra protective wear on their faces, like a mask, as she wrote:
"I ask that everyone take social distancing & wearing a mask/face covering seriously. #COVID19 is a virus that can spread to anyone."
MELANIA'S MESSAGE OF CONDOLENCES
However, Melania Trump also took the time last week to share her condolences for those who have lost loved ones due to the pandemic.
Stating that those who lost their lives will always be remembered, the First Lady added that this troubling time would come to an end as well. Sending her well wishes to those currently battling the disease, Melania said that they are all in "our thoughts and prayers."
Please fill in your e-mail so we can share with you our top stories!