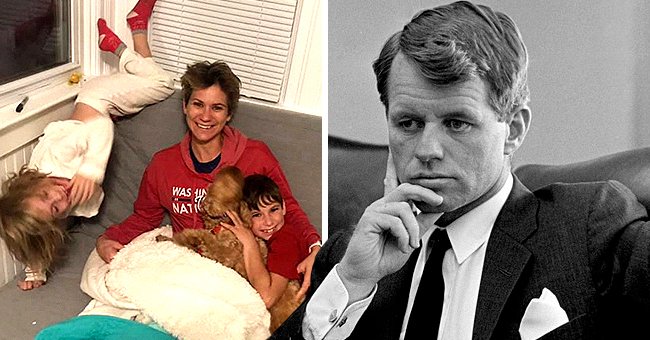 Facebook/mckean.david Wikipedia
Robert F Kennedy's Great-Grandson Gideon's Body Found 6 Days after Canoe Accident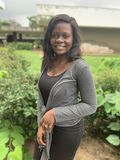 Late Attorney General Robert F Kennedy's missing great-grandson has just been located — six days after he and his mom suffered a canoe accident.
A day ago, a corpse identified as Maeve Kennedy Townsend McKean's eight-year-old son, Gideon, was discovered by the police.
This comes six days after the boy and his mom disappeared into the rough waters of the Chesapeake Bay, in a fatal boat accident.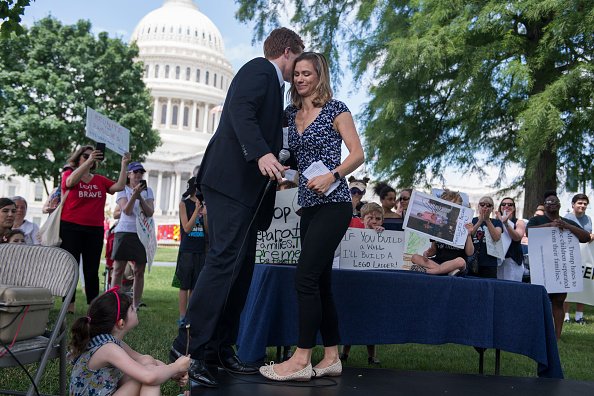 Maeve Kennedy McKean greets Rep. Joe Kennedy, D-Mass., during a rally on the East Front lawn of the Capitol to condemn the separation and detention of families at the border of the U.S. and Mexico on June 21, 2018 | Photo: Getty Images
Maeve's corpse was found at the beginning of the week — two full days earlier. A search led by the police turned up Gideon's body about 2,000 feet away from his mother.
In a statement released by Maeve's mother, Kathleen Townsend, she thanked the Governor and the team of professionals from the department of natural resources for aiding in the searching and recovery of the bodies. She said,
"They have helped us bring some closure to this terrible loss, and our family will always be grateful for their tireless work."
According to the state's chief medical examiner, Maeve's cause of death has been tagged as an accidental drowning. Her corpse was found a few miles away from her mother's waterfront property located in Shady Side, Maryland.
David McKean declared them dead after their bodies remained lost after more than 24 hours of searching.
Maeve's husband, David McKean, took to his Facebook page to reveal more details on the incident. According to him, Maeve and son, Gideon, launched their canoe from the house to get a ball that got into the water during a game of kickball.
Their return was delayed when they were swept up by high winds into the open water of the larger bay, where they encountered high waves and choppy water. David McKean wrote,
"Gideon and Maeve were playing kickball by the small, shallow cove behind the house, and one of them kicked the ball into the water."
Some 30 minutes after initially setting out, they were sighted by an onlooker who immediately called 911. However, the mother-son duo disappeared before the arrival of first responders — they were never seen alive again.
According to a report from People, the rough weather in the bay and Shady Side at large was typical for early April. Gusts were clocked at 35mph on the day Maeve and her son went missing.
David McKean declared them dead after their bodies remained lost after more than 24 hours of searching. He did this via his Facebook page, where he also paid his tributes.
Asides from Gideon, David shared two other kids, Toby and Gabriella, with his now-late wife.
Please fill in your e-mail so we can share with you our top stories!