Kevin Hart's Baby Son Kenzo Copies Dad's Pose & Sits on Potty Training Toilet Holding Tablet
Actor and comedian Kevin Hart takes to Instagram to share a precious potty training moment with his son, who mimics his pose. The adorable image was captured by the star's wife, Eniko Hart.
Actor Kevin Hart shared a photo of a sweet father-son moment with his son. The adorable toddler and his father were sitting opposite each other, having a potty training session. The proud father's caption read:
"Priceless #Harts… @enikohart with the photo cred."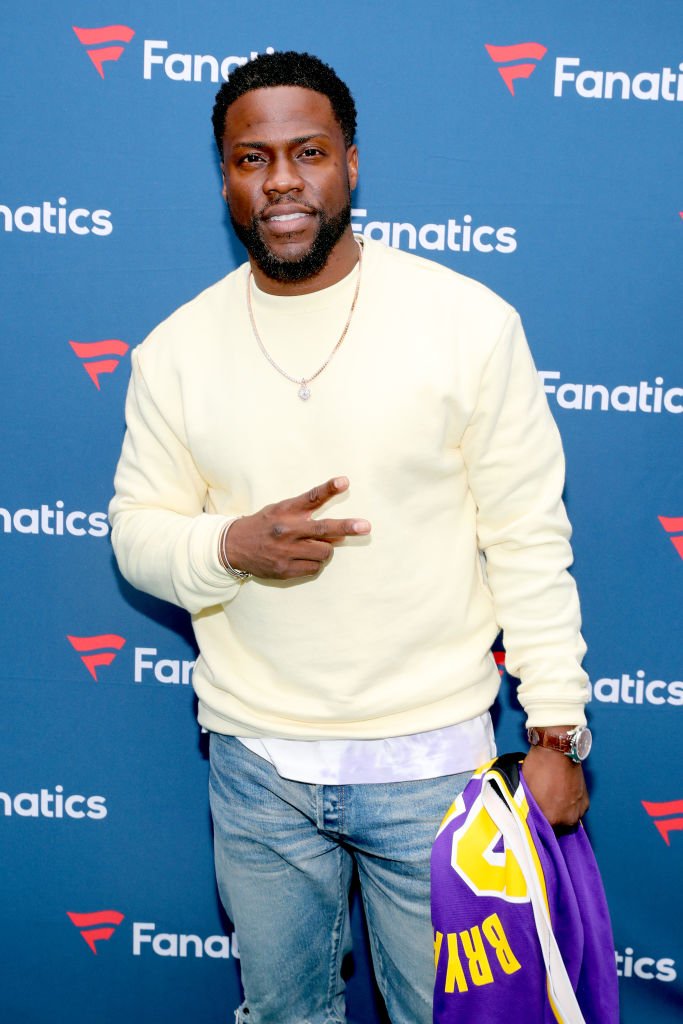 Hart's son was sitting on his potty, which is a mini-version of a real toilet, complete with the water tank and even a handle. The two seemed to be enjoying their time, although they were both engaged with their tablets.
Kevin and his wife, Eniko, have had some rough patches over the years.
Their postures were similar with their heads bent down. Fans were enamored by the cute picture and praised Hart for taking the time to train and bond with his little boy. 
Despite the adorable picture that Eniko captured of her husband and son, there has been a long ordeal that preceded it. The pair had some rough patches over the years, including a cheating scandal.
In December of 2017, only a month after their son, Kenzo, was born, the comedian admitted to cheating on his wife. Eniko had found out via a DM from an unknown person. In Kevin's 2019 docuseries, she said:
"I don't know who it was, sent me an edited video of Kevin and another woman. I was pregnant at the time. I was having my breakfast…I immediately lost it."
The actor, ashamed and remorseful, took to Instagram with an emotional apology video. In December 2019, Kevin Hart opened up in the documentary about the impact his actions had on their marriage.
The docuseries focused on the trials, and tribulations Hart experienced as a father, husband, actor, and businessman. The "Jumanji" star took the chance to reflect on everything that had shaped his life and, ultimately, made him the person that he has become.
Eniko admitted that she was a firm believer of second chances and decided to stay with Kevin and work things out, especially with their newborn baby in mind.
On March 24, 2020, Eniko announced that they are expecting another addition to their three kids. Clearly, despite the challenges the family has faced, they have moved on and have continued to grow together.