Chynna Rogers Who Worked with Late Producer ASAP Yams Unexpectedly Dead at 25
Chynna, an upcoming hip-hop recording artist, has passed away. The rapper passed earlier this week, with investigators still looking into the circumstances surrounding her death.
Reports have confirmed that the 25-year-old who was born Chynna Rogers, and recently released her latest EP, titled "If I Die First," has passed on. She began her career at the young age of 14, joining Ford Models and taking gigs on several projects.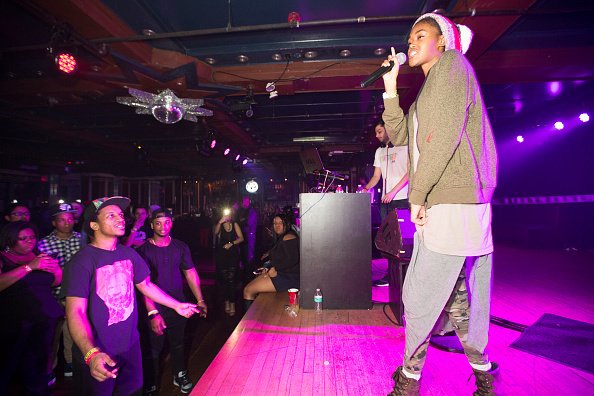 However, she soon discovered her love for music and decided to pursue her career full-time. Soon enough, she developed close ties with rapper A$AP Yams and the A$AP Mob.
Her affiliations gained her some headway in the industry, and she began to explore her talents. In 2014, she released her first single, titled "Selfie." The song, as well as her follow up, "Glen Coco," gained significant acclaim.
This was partly due to the promotion from the A$AP Ant and DJ Nick's record label, Marino Gang. In 2015, she released her debut EP, titled, "I'm Not Here. This Isn't Happening." She followed that up with "Music 2 Die 2" in 2016.  
Chynna is the latest in a string of artists dying at an overly young age.
Reports have confirmed that her music was deeply reflective, as it focused more on her life and experiences at a young age. Her family has confirmed that her death was a shock to them. "Chynna was deeply loved and will be sorely missed," they said in a statement. 
While investigators are still looking into her cause of death, it's worth noting that Chynna has struggled with opioid addiction in the past.
Reviews of her music confirmed that she has spoken about her issues with drug addiction in the past. It's also worth noting that A$AP Yams, her mentor, had the same problems.
When he died in 2014, investigators ruled his death as a case of overdose from drug intoxication. His affiliates, however, claimed that he died from sleep apnea from asphyxiation. Everyone will have to wait for investigators" reports on Chynna.
Chynna is the latest in a string of artists dying at an overly young age. In 2018, the industry lost rappers XXXTentacion and Mac Miller, both of whom were 20 and 26 at the time of their deaths.
Last December, 21-year-old Juice WRLD died suddenly as well. Given that young, creative minds usually shape the music industry, it's anyone's guess how big these guys could have been if they were alive today.  Rest in peace, Chynna.