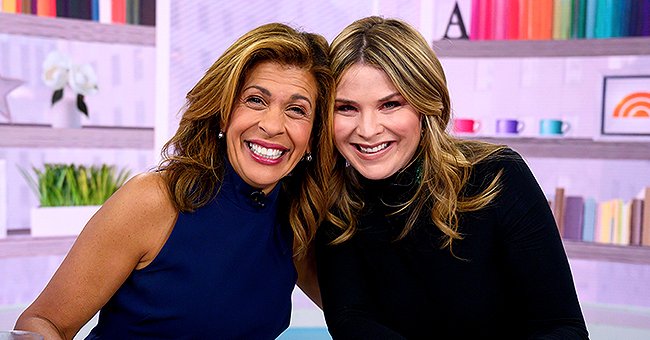 Getty Images
Hoda Kotb and Jenna Bush Hager of 'Today' Celebrate 1st Anniversary of Their Show on Instagram Live

Hoda Kotb and Jenna Bush, co-hosts of "TODAY with Hoda & Jenna," share a sweet video of the celebration of their 1st anniversary, via video chat.
Co-anchors of the "TODAY with Hoda and Jenna" show took to Instagram to virtually celebrate their first anniversary as co-hosts on their "Today" show.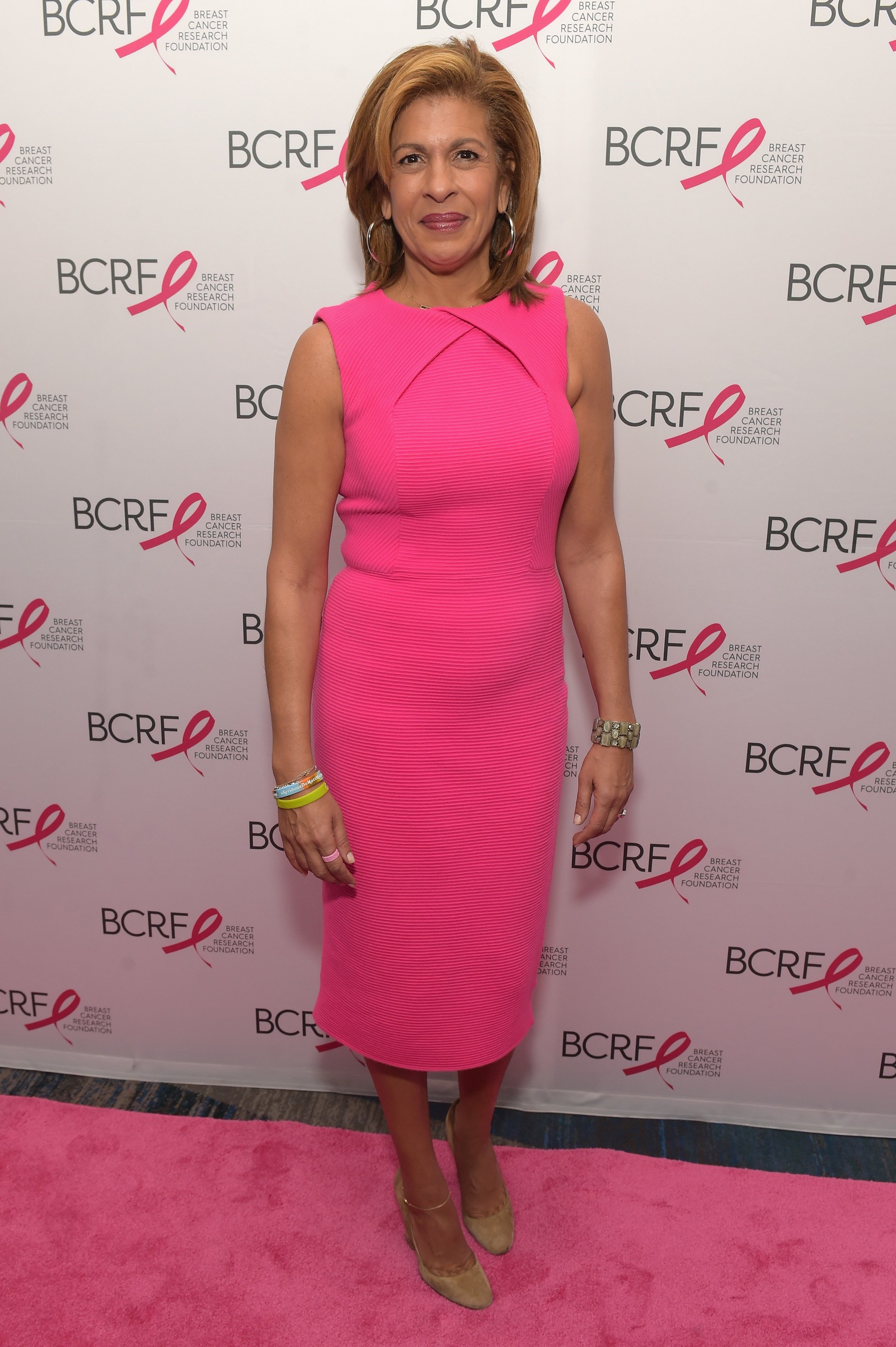 Hoda Kotb attends the Breast Cancer Research Foundation New York Symposium and Awards Luncheon in New York City on October 19, 2017. | Photo: Getty Images
During the Instagram Live session, Kotb gave their viewers a brief behind-the-scenes tour of the studio, and the pair answered as many fan questions as they could.
The video began with Hoda thanking Jenna's adorable daughter, Poppy, for making her a cute card in honor of the show's anniversary.
The pair then started to answer questions that fans had sent to them. Answering a question, Hoda said that her partner had the fantastic habit of giving everything to whatever she did.
In good humor, while answering another question from a fan, Kotb revealed that despite how frequently she had been absent from the show during their first year, the pair remained connected while apart.
Jenna agreed with her co-anchor, saying that she often looked through pictures of times when they had been together, but now, due to the pandemic, they could not. She added:
"It's so funny because, in these times, you can forget what that feels like...to be in a room full of people who you love."
The Fourth Hour hosts revealed that their dream for the show, when they began, was to create a show that would uplift and entertain viewers, while also focusing on people who were making a difference in the world.
Hoda, who was calling in live from her dressing room on the show's set, then decided to give Jenna and her viewers a tour of the empty location. Most staff members had to work from home due to the pandemic.
Kotb also revealed her (and Jenna's) holy Grail for hair styling tools — a Revlon brush which impressively, could double as a hairdryer.
The pair also confessed that they didn't employ stylists. They did their own prep and picked out their clothes by themselves.
The co-hosts decided to thank all essential workers who had to be on the frontlines, while they were in quarantine. The duo wrapped up the chat by talking about some of their most embarrassing TV moments.
Please fill in your e-mail so we can share with you our top stories!