Hoda Kotb & Jenna Bush Hager from 'Today' Were Surprised by Partners & Kids during Debut of 1st Live Show
Hoda Kotb and Jenna Bush Hager have just reached another level of tv hosting, and everyone, including their families, was there to celebrate. Kotb called it "a perfect day." 
On Thursday, Hoda Kotb and Jenna Bush Hager launched the first segment of their live audience show, "Today with Hoda & Jenna & Friends." Kotb later shared pictures on Instagram. 
The twice-weekly live show debuted its new format with a packed audience, putting the co-hosts face-to-face with loyal fans, many of whom traveled from far and wide to be there.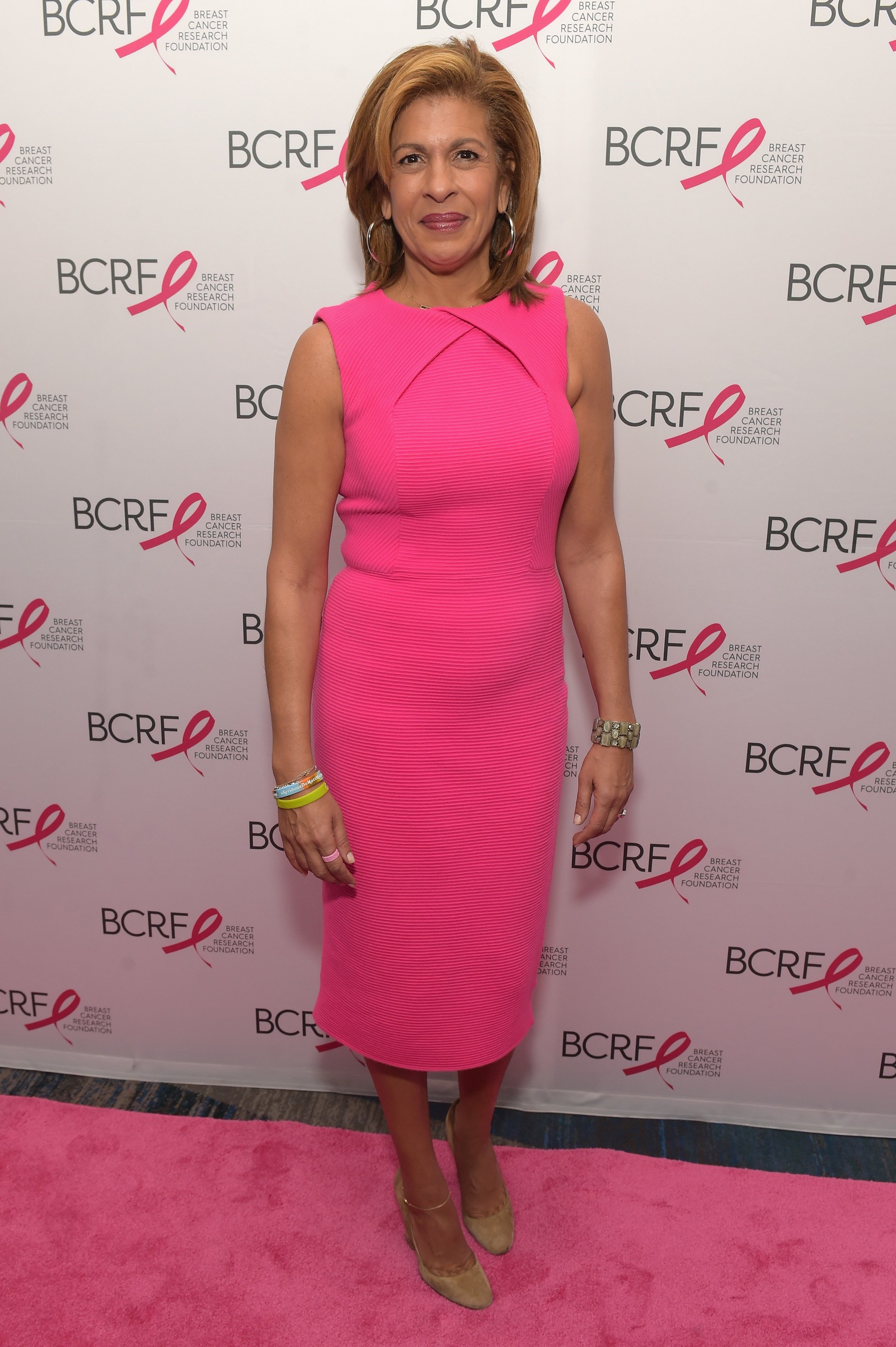 Making the big announcement
Kotb and Bush Hager first shared the big news with viewers last month via a special announcement video filmed in their new location: Studio 6A, at the Rockefeller Plaza. 
The hosts announced that the special fourth segment of "Today" would air on Thursdays and Fridays, much to the delight of fans who commented ecstatically below.
Welcoming Hoda and Jenna
When the date finally arrived, fans were even more thrilled. Not only did they get to see their favorite hosts up close, but Kotb's fiancé Joel Schiffman was also in the audience to show his support. 
The first-time "Today" audience member was joined by Bush Hager's husband, Henry Hager. To start, Kotb and Bush Hager walked through the audience — who held onto pink pom poms. 
The two women high-fived and hugged fans along the way. Audience members reportedly received special gifts to celebrate the first live show, including t-shirts and other merchandise.
Surprising the hosts
Kotb's photos captured much of the excitement. The final four slides were especially heartwarming as it showed the moment the hosts were surprised by their kids. 
Best day ever! Mila, Poppy and Haley surprised @JennaBushHager and @HodaKotb at the end of their first show with a live audience! 😭💕 pic.twitter.com/ChHZFnPIEN

— TODAY with Hoda & Jenna (@HodaAndJenna) February 6, 2020
Bush Hager's girls Margaret and Poppy came running into her arms bearing gifts in the form of roses. Behind them, Schiffman brought out Kotb's daughter Haley Joy who smiled in her mother's arms. 
Kotb and Bush Hager shared a double family portrait that perfectly captured the priceless moment and made it easy to understand why Kotb called it "a perfect day" in her caption.
Hoda gets to meet Oprah
The following day was probably just as great as Kotb got to sit down and talk with none other than Oprah Winfrey — a dream of hers. Kotb learned the news on Monday. 
Co-host Bush Hager shared the secret after the pair watched an old video of them speaking to Winfrey via Satellite. Kotb was shocked when Bush Hager said Winfrey would be visiting on Friday. 
That moment when you find out @Oprah is coming to our show on Friday! pic.twitter.com/OpXxdX4UPi

— TODAY with Hoda & Jenna (@HodaAndJenna) February 3, 2020
"I need a minute," she insisted, clearly overwhelmed. The new year has certainly brought a lot of joy to the tv personality, and we hope it continues.