Hoda Kotb from 'Today' and Fiancé Joel Schiffman Are Parents of 3 Kids - Meet Their Blended Family
He is a doting father of a 25-year-old daughter and she is a proud mother to two adopted children. Together, they will now be a happy family of five!
Last month, Hoda Kotb, the popular TV personality, announced the news of her engagement with Joel Schiffman, 61, after dating him for about six years.
As they come together as a family, they also welcome each other's children into their lives. They are now proud parents of three beautiful daughters.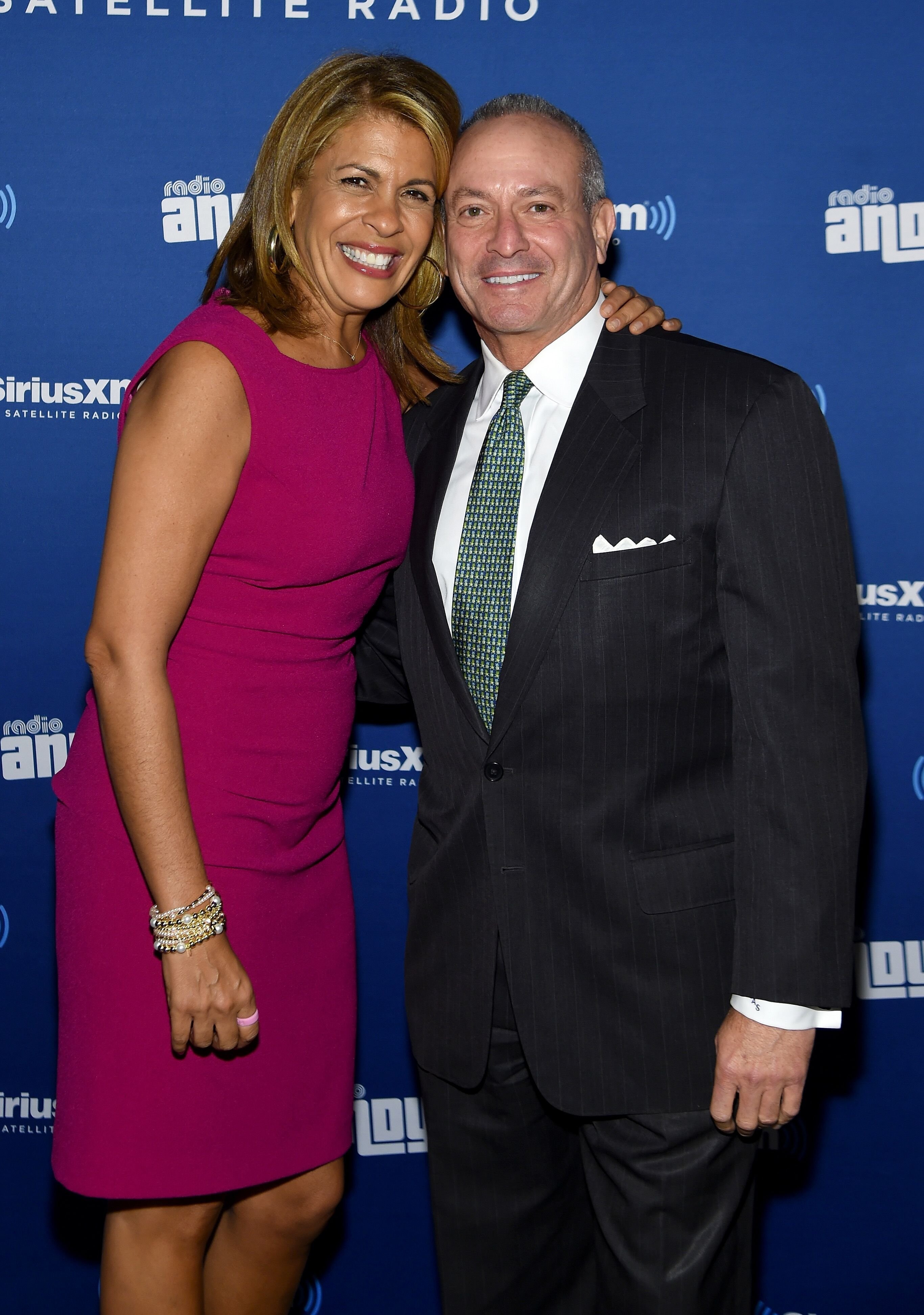 SCHIFFMAN'S DAUGHTER KYLIE
Schiffman's daughter from his previous relationship, 25-year-old Kylie, recently spoke to "Closer Weekly" about her father's new fiancée.
"It's great to finally see just the two of them are so happy and they love doing the same thing. They just enjoy each other's time and they're perfect for each other and I love them both so much!"
Although the news of the engagement between Kotb and Schiffman has arrived only recently, Kyle has been a part of Kotb's life for a long time. Kyle has known her since 2013, right around the time the 55-year-old TV host started dating her father.
KOTB'S ADOPTED DAUGHTER, HALEY
Kotb adopted Haley Joy in 2017 after she discovering about the possibility of not being able to have a child of her own due to her breast cancer treatment. After welcoming Haley, who is now 2 years of age, into her life, Kotb's dream of becoming a mother finally came true.
The NBC co-host spoke exclusively to "Closer Weekly" about her experience of motherhood and opened up about it being one of the best feelings for her.
According to Hoda, motherhood is the best job she has ever had in her life. Motherhood has definitely changed her life, but she is not the one to complain. In fact, she loves being a mother. 
KOTB'S HOPE
Only two years after adopting Haley, Kotb surprised her fans by adopting yet another gorgeous girl, whom she named Hope Catherine, in April 2019.
She made the special announcement during a phone interview on the "Today" show, where she became emotional while sharing the news.
Kotb also explained on "Today" that even Haley was delighted by the arrival of her younger sister, and she was enjoying her role as the elder one.
"This morning at breakfast, (Haley) was trying to feed (Hope) her raspberries, and I was like, 'Not yet, babe.' She was literally marching around saying, 'I'm a big sister!'''
A month prior to adopting Hope, the TV host had already hinted about the possibility of having a sibling for Haley.
Although she did not confirm when she was planning to make the addition to the family, she clarified that it was something that was important to her and Schiffman.