Hoda Kotb and Jenna Bush Hager Announce New Twice-A-Week Live Audience Format for 'Today'
They've both had an eventful past year that involved lots of changes at home and in their personal lives. Now Hoda Kotb and Jenna Bush Hager are revamping their career in a big way. 
On Thursday, fans were delighted to learn that their favorite "Today Show" hosts would be adding a new segment to the popular daytime lineup, and they — the fans — are going to be a big part of it. 
Hoda Kotb took to Instagram to share the announcement clip that first aired on the show. In it, she and Jenna Bush Hager did their thing with their big personalities. The post is found below.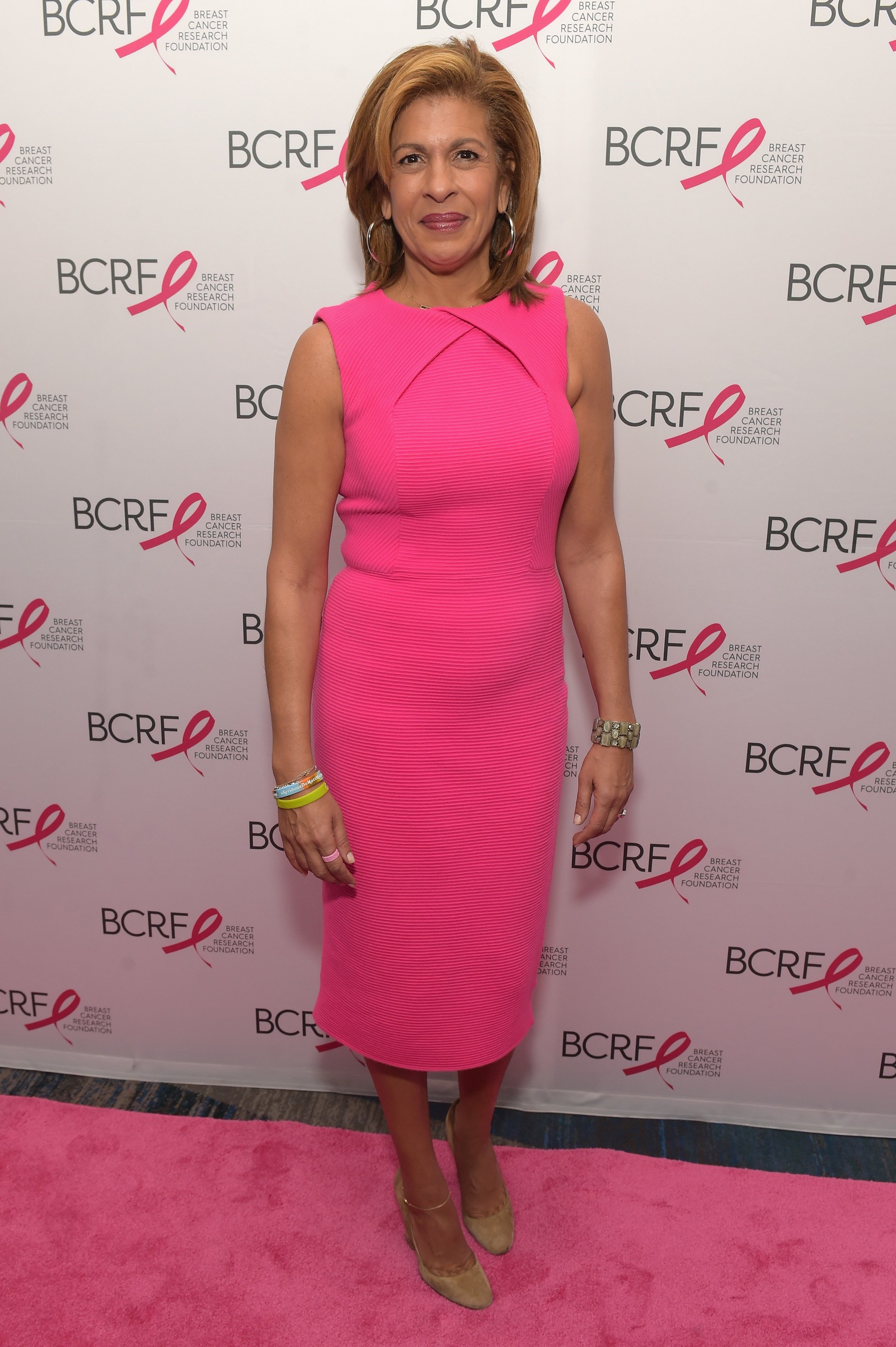 Building up to it
The edited video shows numerous snippets from various episodes of "Today with Hoda & Jenna." It begins with the two women counting down from five. 
In another shot, the women appear backstage and playfully interact with viewers. "Guys, come with us! We're gonna let you in on a little secret," they say.
The women then walk through a pair of double doors. In the light, we see that Kotb is wearing a pink sleeveless dress while Bush Hager has on a burgundy sleeveless dress.
Details of their new show
In turns, the women announce that from February 6, fans will get to enjoy as well as participate in a live audience show that airs on Thursdays and Fridays each week. 
"We've been in your house, and now it's time for you to come to our house," they reveal as they stand in front of the empty chairs that fans will soon fill. 
The name of the show will be "Hoda & Jenna & Friends." In the comment section, fans were thrilled to hear the news and congratulated the tv personalities.
A few people were eager to know how they might get tickets to attend the show. Many tagged their friends and suggested they make their way to New York City to see the show. 

Bush Hager and Kotb's baby
According to Variety, the show will be filmed in Studio 6A. Bush Hager, 38, has been on the show just over a year, having replaced longtime host Kathie Lee Gifford. 
Last year, both she and Kotb ended up taking maternity leave after welcoming new babies to their families. Bush Hager described their latest show as another addition.

After the pre-recorded announcement clip, the blonde beauty said she was so excited she could cry. She added: " 'Cause we're having a baby, y'all! This type of baby, not a person, but a show." 
Kotb speaks on engagement
Kotb agreed with her, describing the new move as "big." The 55-year-old is continuing her run after adopting her second daughter last year and getting engaged to longtime boyfriend, Joel Schiffman. 
It came as a great shock to colleagues when she announced the news back in November. A few weeks later, Kotb spoke about her unexpected engagement. 
Congrats to our @hodakotb! She's engaged! pic.twitter.com/1Yy3oN5DfR

— TODAY (@TODAYshow) November 25, 2019
At the time, she said that while "everything may look out of order, and it kind of feels it a little bit, but it is all right on time." We wonder what might be next for Kotb and Bush Hanger. 
Fans of the two can catch upcoming episodes of "Today with Hoda & Jenna" on NBC every day at 10 am. The the new show is expected to take up the same time slot.