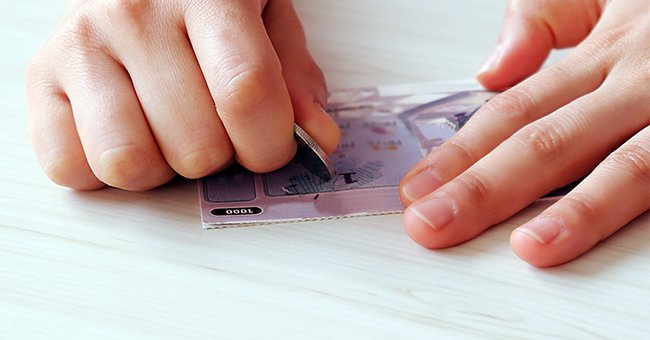 shutterstock.com
Daily Joke: Little Boy Desperately Prays to God Every Week
A little boy called Harry was open to God concerning his heart desire. He desperately asked for it to come to pass weekly.
The young boy unwaveringly prayed to God for a miracle in the hope that his prayer will one day be answered. The first week he said:
"God, please let me win the lottery."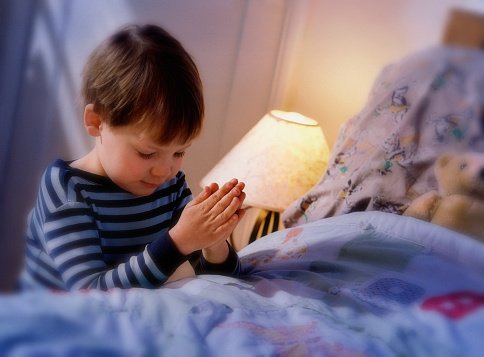 Photo of a young boy praying before going to bed | Photo: Getty Images
The next week, he went down on his knees to repeat the same exercise. This continued for a while, as Harry hoped for an answer.
One fateful week, as he asked for the same favor, a voice from heaven impatiently replied, "Harry, would you kindly go and buy a lottery ticket." God definitely needed little Harry to earn his miracle.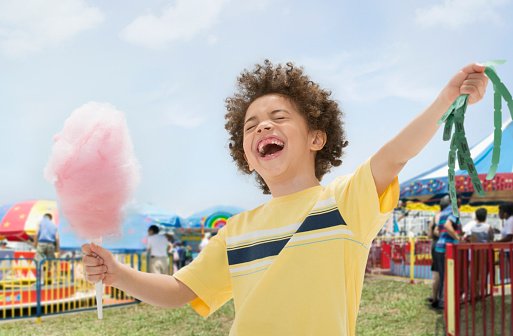 Photo of a young boy with cotton candy and prize tickets at fair | Photo: Getty Images
This other joke about two kids who argued on a lawn is sure to make a hilarious read. Two young children discussed bicycle riding without training wheels as they played on a lawn.
The first child told the other playmate that he wasn't that skilled to ride a bicycle with no training wheels. So he said, "No, I dunno."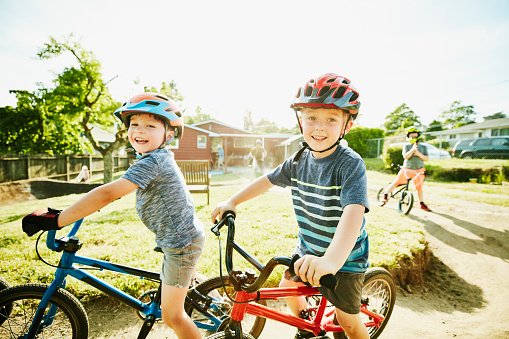 Photo of young boys preparing to ride BMX bikes on dirt track in backyard | Photo: Getty Images
The other child who didn't possess the same skill also gave the same response. This got the attention of an older adult who was busy attending to her garden.
She told the kids that "dunno" wasn't a proper English word. The kids then requested for the correct words to employ. "I don't know," said the neighbor. Puzzled, the first child then asked:
"Well, if you don't know either, then why are you correcting us in the first place?"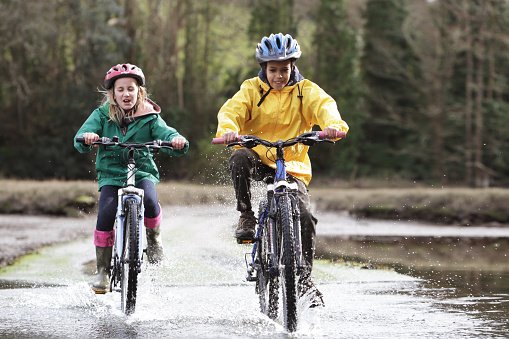 Photo of two children riding bikes on the road | Photo: Getty Images
In for some more laughs? Well, here's a couple joke. A man lost his wife in Jerusalem after they both embarked on a pilgrimage to the holy city. An undertaker then approached him to offer a burial service.
The undertaker explained that shipping the deceased back home for a fitting burial would cost $5,000 while burying her in Jerusalem will cost $150.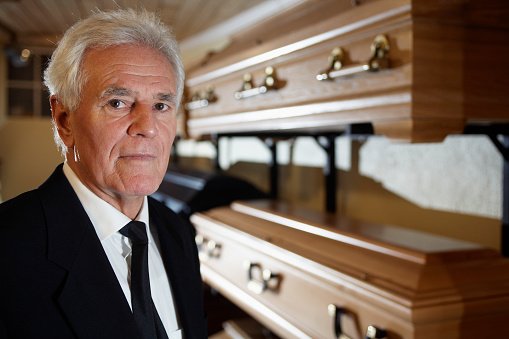 Photo of a man standing in a funeral parlor | Photo: Getty Images
After pondering on the offers, the tourist told the undertaker, that he would rather take her home to be buried.
The surprised undertaker then tried to persuade the bereaved to spend less in the Holy city. However, the husband explained that his choice is based on the history of Jesus's resurrection in the land.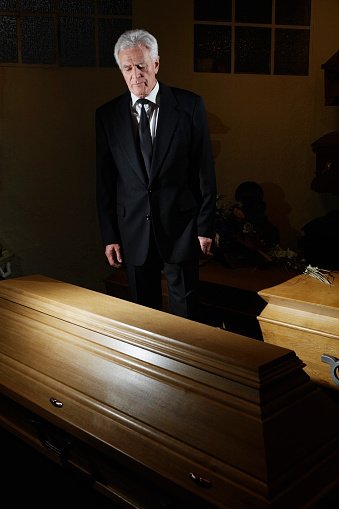 Photo of a man standing in a funeral parlor | Photo: Getty Images
He further said that he wouldn't want his wife to come back to life since Jesus rose from the dead after three days!
For more interesting jokes, click here.
Source: startsat60.com
Please fill in your e-mail so we can share with you our top stories!