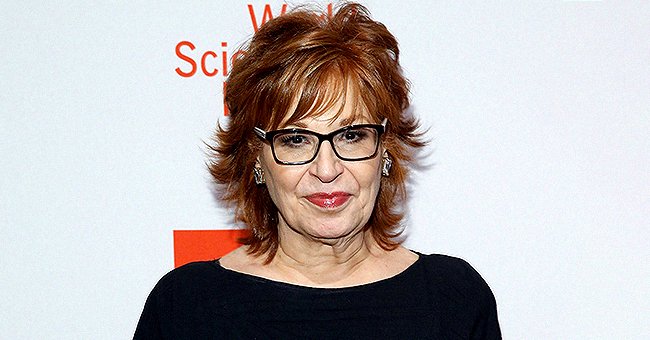 Getty Images
Joy Behar Announced Exit Date from 'The View' and Fans Had Mixed Reactions
Joy Behar revealed that she'd be exiting "The View" sometime in the summer of 2022 after 21 seasons, leaving fans to express their mixed feelings about the news.
After 21 successful seasons, television host Joy Behar has announced that she will be taking a bow and retiring from "The View" just before she clocks 80, in 2022. Revealing her plans, Behar said:
"I have a three-year contract, but that doesn't mean I can't leave if I want to because they can't really do anything to me at this point."
Joy Behar and Meghan McCain during an episode of "The View." | Photo: Getty Images.
Joy made the announcement in an interview for the paperback of journalist Ramin Setoodeh's non-fiction book "Ladies Who Punch: The Explosive Inside Story of 'The View.'"
Fans of the veteran shared their sadness at seeing her go, confessing that they were going to miss her. A fan, however, looked on the bright side and noted the excitement of seeing a new face.
The talk show host, however, added that she could end up being wrong, and if she was still "fabulous in 2022," she could consider staying on board.
The co-hosts of the show are currently working remotely amid the coronavirus pandemic
Joy's representative came out to debunk any perceptions about what the comedian had said concerning her retirement. A spokesperson from ABC also denied the news.
The 77-year-old's representative clearly stated that there had been a misinterpretation of what Joy had said in an interview excerpt from a paperback edition. The rep said:
"This is not true. Joy was asked what happens at the end of her contract and as she made clear in the interview if she's 'as fabulous in 2022.'"
Behar joined the show as one of its original co-hosts when the show premiered in August 1997. She originally sat on the table along with Barbara Walters, Meredith Vieira, Star Jones, and Debbie Matenopoulos.
The Brooklyn native also discussed what she thought about the misconceptions the public often had about television hosts. She simply owed that to the fact that they did not sugarcoat whatever they had to share.
Joy, who has become the show's longest-running co-host, had a fire-rehire stint in 2013 when she was fired for protesting against the toning down of the political aspects of the show.
She was rehired two years later after the show's ratings started plummeting. This further established her as a priceless asset to the network.
The co-hosts of the show are currently working remotely amid the coronavirus pandemic. Joy began filming from her home in The Hamptons since mid-March. Soon, the other hosts joined and began shooting from their various homes via satellite.
.
Please fill in your e-mail so we can share with you our top stories!