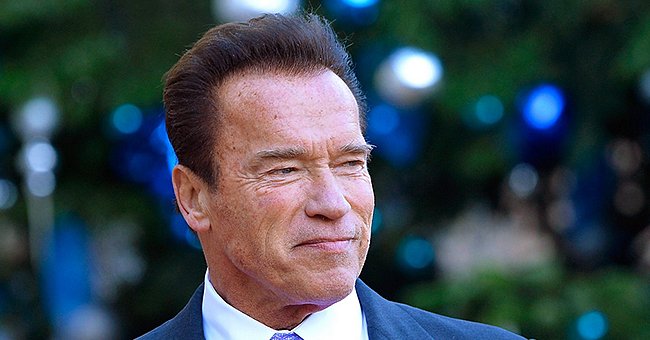 Getty Images
Arnold Schwarzenegger's Love Child Joseph Baena Recreates Dad's Iconic Bodybuilding Pose
Arnold Schwarzenegger had his iconic bodybuilding pose recreated by none other than his son, Joseph Baena, who is the spitting image of the famous actor and former California Governor.
Joseph Baena, the love child of famous actor Arnold Schwarzenegger, didn't take after his father in looks alone but also has an equal measure of the "Terminator" actor's physical attributes.
In a post on his Instagram page, Joseph Baena, who goes by the name "Projoe2" on the social media network, posed by flexing his muscles in a manner that his father had done previously.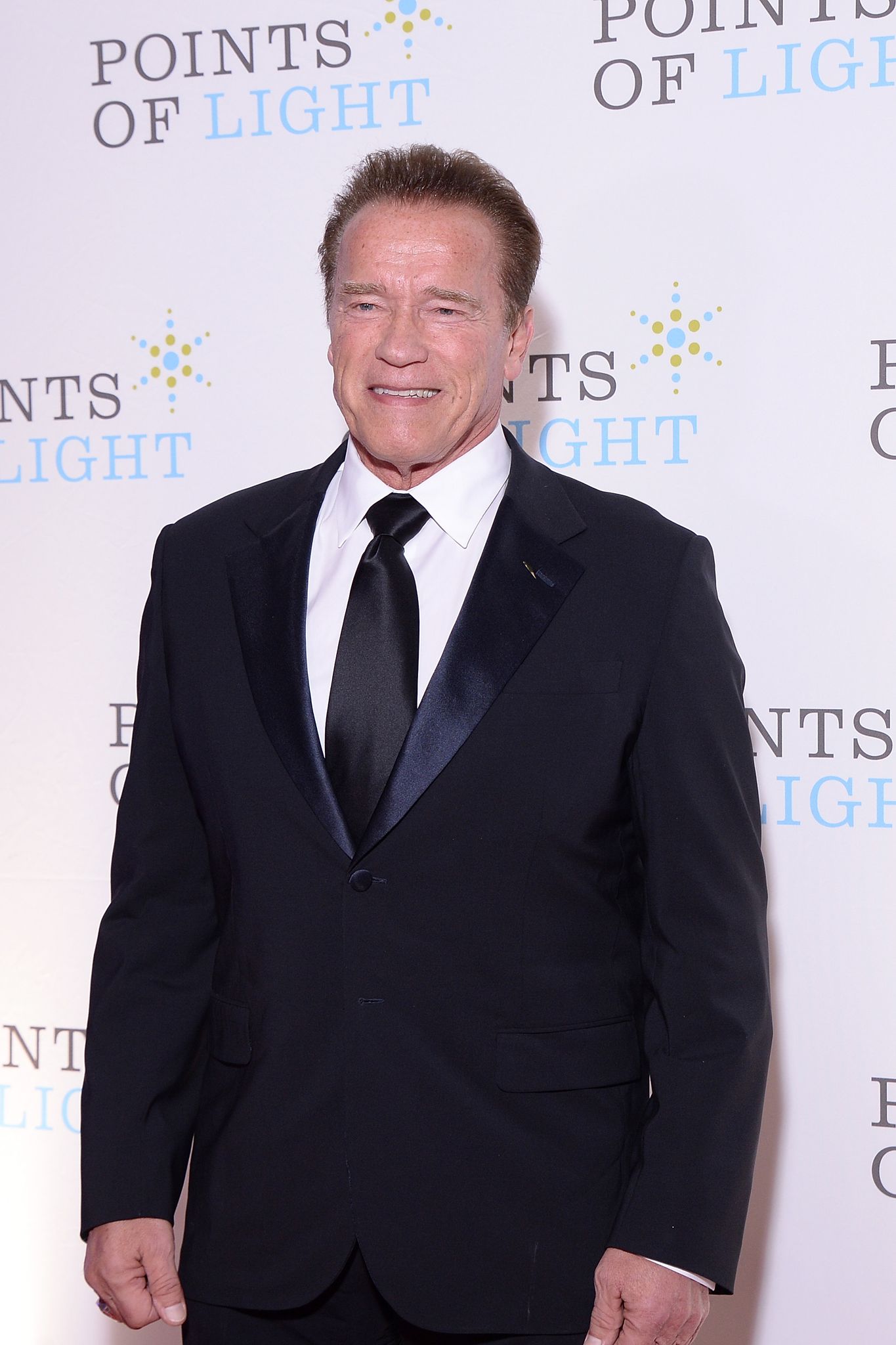 Former Governor of California and 2017 Points of Light Tribute Award Honoree, Arnold Schwarzenegger, attends the 2017 Points of Light Gala at the French Embassy on October 19, 2017. | Photo: Getty Images
Arnold Schwarzenegger was a bodybuilder before venturing into an acting career and was so good at it that he won the Mr. Olympia bodybuilding contest for a record of six times in a row.
In the 90s, he usually posed, flexing his muscles, wearing only pants, and being barefoot. In Baena's pose, the 22-year-old looked all too similar to his dad but wore black pants and sneakers. Baena captioned his post thus:
"Perfect time to practice some posing!"
The picture posted by Baena was taken from the verandah of his home, as observed with the road outside, inferring that he had been busy with some workout routines amid the lockdown necessitated by the novel coronavirus pandemic.
Joseph Baena is Arnold Schwarzenegger's child with Mildred Baena, who served as a housekeeper to the actor's family. He was married to Maria Schriver, with whom he shares four children.
The world continues to remain in lockdown due to the ravaging COVID-19 pandemic which has killed over a hundred thousand people.
The actor maintains a close and loving relationship with Baena as he posts sweet messages about him on his social media handles, including a tributary message to him on his graduation from University.
On that occasion, the proud father shared a picture of him and Baena, who wore his graduation gown, and in the caption, congratulated him, writing:
"Congratulations Joseph!... You have earned all of the celebration, and I'm so proud of you. I love you!"
Baena replied to his father's post in the comment section and said that he loved him too, thanking him for everything. Many other fans of the actor also congratulated his son on his graduation.
The world continues to remain in lockdown due to the ravaging COVID-19, which has killed over a hundred thousand people, with over 1.6 million people currently infected with the virus.
A large part of those numbers is from the US, which has over 470,000 infected people and more than 17,000 people that have died from the disease. The world continues to seek ways to manage and end the pandemic.
Arnold Schwarzenegger contributed to those efforts by donating $1million worth of masks to health workers, who have been in the frontlines in the battle against the deadly virus.
Please fill in your e-mail so we can share with you our top stories!