Erica Dixon Shares Her Toddler Daughter Is Moving Fast in a New Photo
Star mom Erica Dixon shared an adorable photo of one of her twin daughters on social media, where she gushed over the toddler's growth.
Since the birth of her bundles of joy, reality star, Erica Dixon keeps being in awe of the girls as she continually flaunts them on social media.
A new show off from the doting mom had her boasting to fans about one of the twins as she shared an enchanting picture of the little one.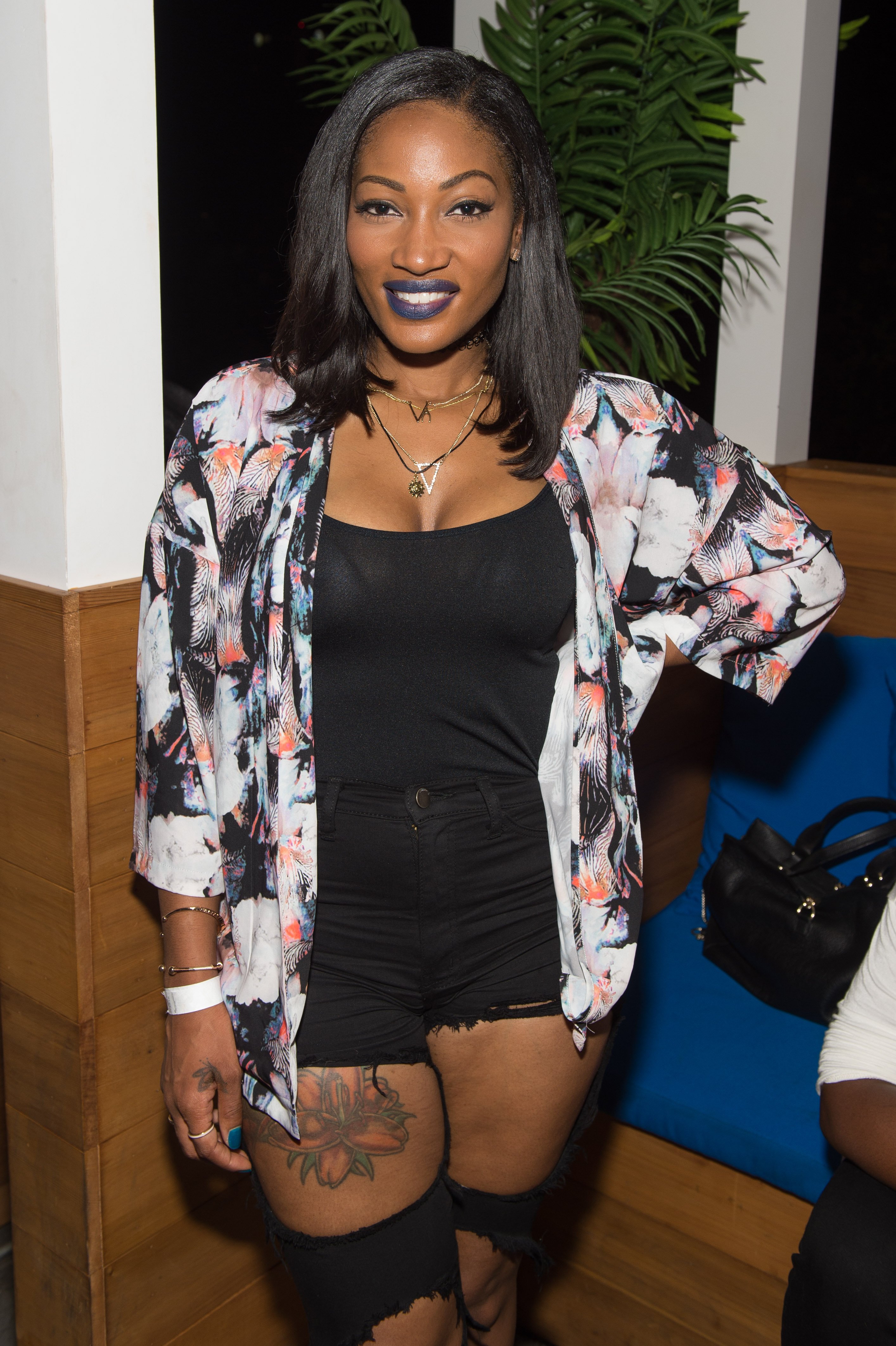 A MOM'S JOY
The Instagram post showed one of the toddler girls looking sweet in a baby towel wrap. The baby, who appeared to have just taken her bath, had a pacifier in her mouth as she sat upright. Erica excitedly told fans in her caption:
"Man, she is moving fast. Just laid her on the bed on her back… and she's sitting up looking at me.."
The happy mom wouldn't help the swell of pride as she informed fans that her baby girl was growing fast and having her own little thoughts. Erica added: "I wonder what she's thinking."
FANS WERE CAPTIVATED 
The TV personality wasn't the only one charmed by her baby, as fans became mushy and fawned uncontrollably. They wasted no time to join in the fun as someone mentioned: "She's so cute… they are both adorable."
The girls were born earlier than the stipulated month.
A
lovestruck fan gushed
, "She's so pretty." Some goofy followers attempted to answer Erica's jovial question as a fan
A PROTECTIVE MOM
Besides being a famous face, another lovely side to Dixon is how she handles motherhood. When it comes to her baby girls, the TV star is ready to go all out and protect them. 
This, she proved one such time when she lashed out at her ex-partner, Lil scrappy, and his wife, Bambi. Dixon took to her Instagram live and explained to fans that Bambi's mother was threatening and disrespecting her oldest daughter, Emani.
WHEN THE TWINS ARRIVED 
Fans would reckon that Dixon was quite expressive with her second pregnancy as she continuously updated her followers on being an expectant mom.
However, after she gave birth to Embrii and Eryss, the new mom withheld pictures, making it known that the girls were born earlier than the stipulated month, so they had to stay back at the hospital.
After a month, the socialite was excited as she debuted her baby girls on Instagram. Erica, however, informed fans that she was busy with taking care of them and would not be sharing many photos until they were bigger.