Erica Dixon from 'Love & Hip-Hop: Atlanta' Shares Cute Video Showing Sibling Rivalry of Her Twin Babies
"Love & Hip Hop: Atlanta" star Erica Dixon shared adorable videos of her twin girls and one of the twin, Eryss could be seen being bossy.
In a recent Instagram video, "Love & Hip Hop: Atlanta" star Erica Dixon shared a video of morning moments with her twin daughters; Embrii and Eryss. Dixon captioned the video with a description stating that Ebyss was bossy.
The one minute, 58 seconds long video showed the sisters sitting on a bed while Eryss repeatedly tried to take Embrii's toy. Throughout the video, Erica's voice could be heard urging Eryss to be more helpful to her sister.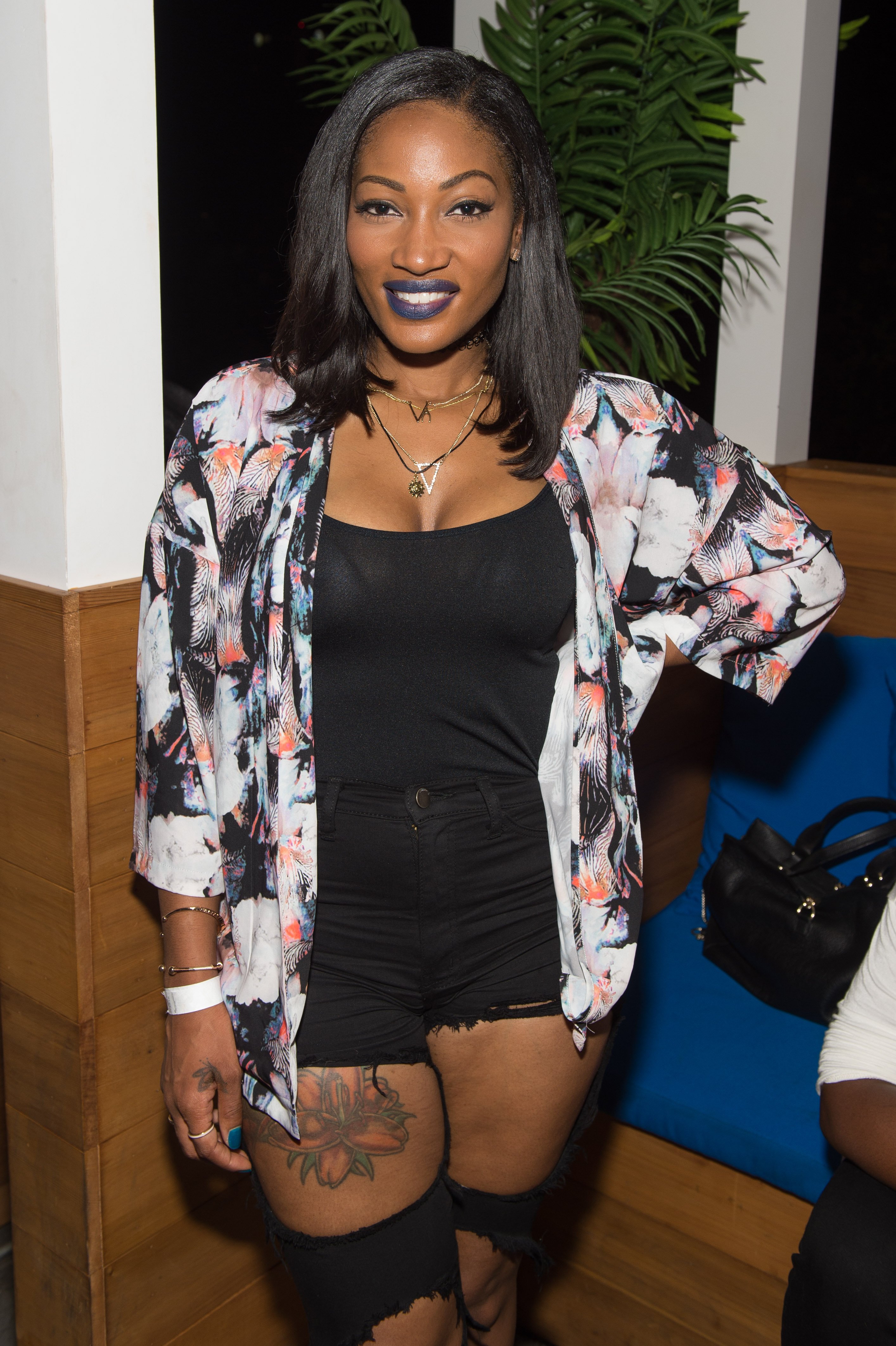 Dixon welcomed the twins last year, but for unknown reasons, the mother of three disclosed that she had to leave them behind in the hospital after their birth. In an Instagram post, Erica described leaving her babies in the hospital as being the most challenging day of her life. She wrote:
"Today was one of the most difficult days of my life. I have been blessed with two beautiful baby girls, but to have to leave them just tore me apart..."
Before her delivery, Dixon had shared a large part of her second pregnancy journey on social media. She first announced her pregnancy in February 2019. 
Although Erica opened up about many of the details surrounding her pregnancy, she remained silent on the identity of the father of her twins.
Dixon's oldest daughter, Emani, was a product of her relationship with rapper Lil Scrappy.
When fans speculated that it was actor Rotimi that fathered her babies, the two stars quickly squashed those rumors. The speculations came after a photo of them at an event went viral.
Earlier this year, Dixon revealed that the 8-month old girls were yet to be vaccinated. This was followed by criticism from fans, which she spoke about. She explained:
"Didn't know it was such a controversial subject. To each it's own, but mine won't be vaccinated. And for those saying negative and disrespectful things..."
Erica continued and explained that she decided the twins were not going to be vaccinated while she was pregnant with them. She added that she got encouraged by her children's father, who is a vegan.
She confessed that she went vegan before and during her pregnancy, adding that she did adequate research on vaccinated and unvaccinated children.
Contrary to popular opinion, Dixon said that her twins would be allowed to attend school, stating that she would just need to sign a waiver.
Dixon's oldest daughter, Emani, came from her relationship with rapper Lil Scrappy. Erica revealed she met the rapper in 2002, and they had an off and on the link for over ten years.