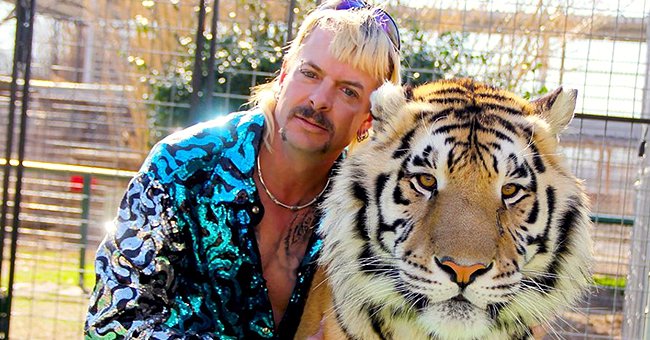 twitter.com/RollingStone
People: Doc Antle of 'Tiger King' Hasn't Been Married in Years despite Having Many Girlfriends
"Doc Antle" of Tiger King who has often been speculated to have several wives, recently denied the allegations and calimed that his wife died in 1995
The big cat trainer, Bhagavan Antle, has reportedly retorted at allegations made against him over the years, claiming that he has had a harem of wives for a long while. Antle said:
"I'm not married. My wife died 25 years ago in a car crash here in Myrtle Beach. I've never been married since."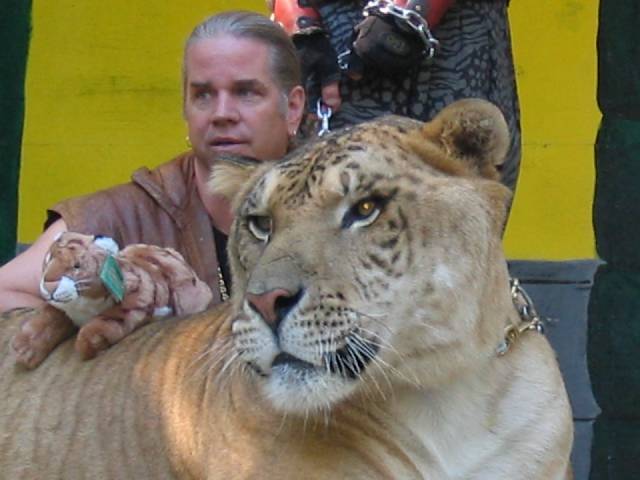 A tiger and its trainer, Dr. Bhagavan Antle, at a Renaissance Festival in Massachusetts in October 2005 | Photo: Wikimedia/Andy Carvin
The actor and trainer, however, did not deny that since his wife's death, he had had more than his fair share of girlfriends. Antle described the women he had met and loved as his "girls" and said they were by no means his wives.
Guessing what could have lead to the speculations, Bhagavan said that it could have been because he only employed women at his sanctuary, The Institute for Greatly Endangered and Rare Species (T.I.G.E.R.S.).
Antle appeared in the Tiger King" show, which is an exploration of big cat breeding, based on the life of a former zoo owner, Joe Exotic, and his rivalry with a Florida big-cat campaigner, Carole Baskin. He, however, expressed dissatisfaction with how he was portrayed.
Doc Antle's Myrtle Beach Safari announced on their website that the park would be temporarily closed.
In a now-deleted Instagram post that Doc shared on March 26, he revealed that he had been very disappointed that his sanctuary was mentioned in the Netflix series. He made sure to clarify that his facility had broken no laws. Antle said:
"It is because Doc Antle has been such a high profile wildlife personality for so many decades that his association would create more buzz."
The wildlife enthusiast disclosed that his presence in the true-crime docuseries' script should not have associated him with Joe Exotic's notorious arrest on counts of animal abuse and a murder-for-hire plot.
Joe Exotic was arrested and handed a sentence of 22 years on 17 counts of animal abuse and plotting to assassinate his arch-nemesis and big-cat campaigner, Carole Baskins.
One of the facility's zookeepers, Saff, revealed that Exotic had begun to develop an obsession for Baskins and their hatred for each other had escalated beyond the animals.
Saff was, like Doc Antle, wrongly represented. The zookeeper who was deemed the "smartest character" in the series was misgendered as he identified by the pronouns "he/him," and the producers did not recognize that.
On April 1, due to growing concerns about the novel coronavirus, Doc Antle's Myrtle Beach Safari announced on their website that the park would be temporarily closed until the pandemic restrictions were lifted.
Please fill in your e-mail so we can share with you our top stories!