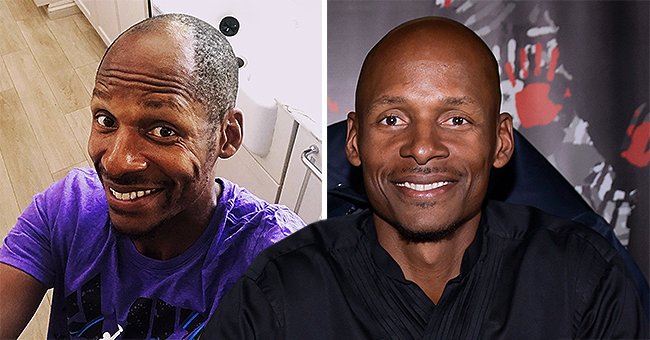 GettyImages
Ray Allen Shows Hairline and Challenges Other Ex NBA Players to Grow out Hair
Former NBA player Ray Allen is letting his hair grow in the middle of quarantine, and as he embraces his receding hairline, he's challenging other balding players to do the same.
Two-time NBA champion Ray Allen has been staying at home during the quarantine to stop the spread of the COVID-19 pandemic, and not having social compromises has affected his usually kept look.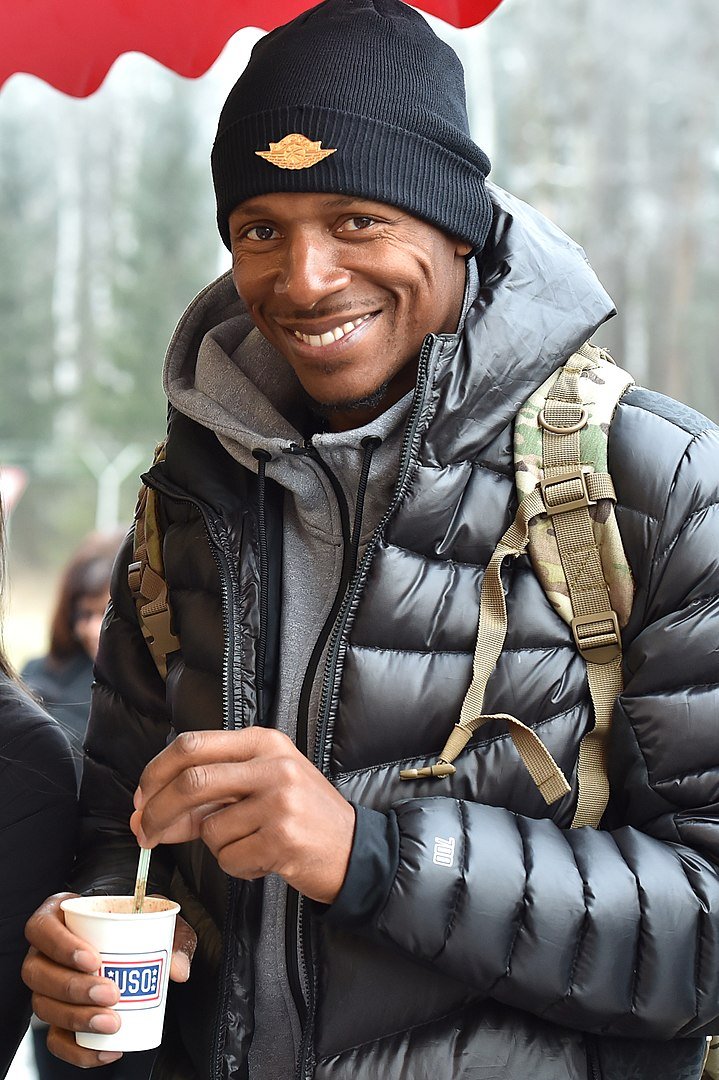 Ray Allen at the United Services Organizations Holiday Tour at the 7th Army Training Command's Grafenwoehr, Germany, Dec. 8, 2016 | Photo: Wikimedia Commons Images
The 44-year-old shooter is not bald by nature but by choice, and like many other ballers, he rocked his shiny dome for most of his 18 years long career in the league.
EMBRACING "THE JEFFERSON"
However, now that Allen has been spending his days at home, his hairline has made an appearance. He could just shave it, but Allen has decided to let it grow.
Shaquille probably won't have a problem with it because he's already shown off his receding hairline earlier in the year.
Allen revealed in a selfie shared to Instagram a few days ago that he has cut his hair his entire life, so it's been challenging not to use the clippers on his hair. He also added:
"I wasn't gonna post this but two tears in a bucket! This is where I'm at with it. Lol, So I'm gonna ride #myJefferson out until the "Rona" kicks rocks!"
Allen was making a reference to Sherman Hemsley's character George Jefferson from the '70s sitcoms "All In the Family" and "The Jeffersons."
The former Miami Heat star said that he would be looking back at the pics with his hairline to "remember the Rona!" and added an excerpt from the theme song of "The Jeffersons" for emphasis.
THE CHALLENGE
Allen also took the chance to extend a challenge to "all my bald or going bald brothers to let it grow out," adding that "Y'all know who you are!"
He then proceeded to tag some former NBA stars, including Richard Jefferson, Carlos Boozer, Stephon Marbury, Jermaine O'Neal, and Shaquille O'Neal, and he also included Lakers superstar LeBron James.
None of the players have taken on the challenge, but Shaquille probably won't have a problem with it because he's already shown off his receding hairline earlier in the year after losing a bet to Dwyane Wade.
Shaquille was proud of the look, though, as he claimed: "I look good, and I'm proud to do it, and I'm keeping it all week."
Maybe Allen should link up to comedian David Mann. He's also letting his hair grow and is encouraging "all the brothers" to do the same, even if his wife, Tamela Mann, is not thrilled about the look.
Please fill in your e-mail so we can share with you our top stories!