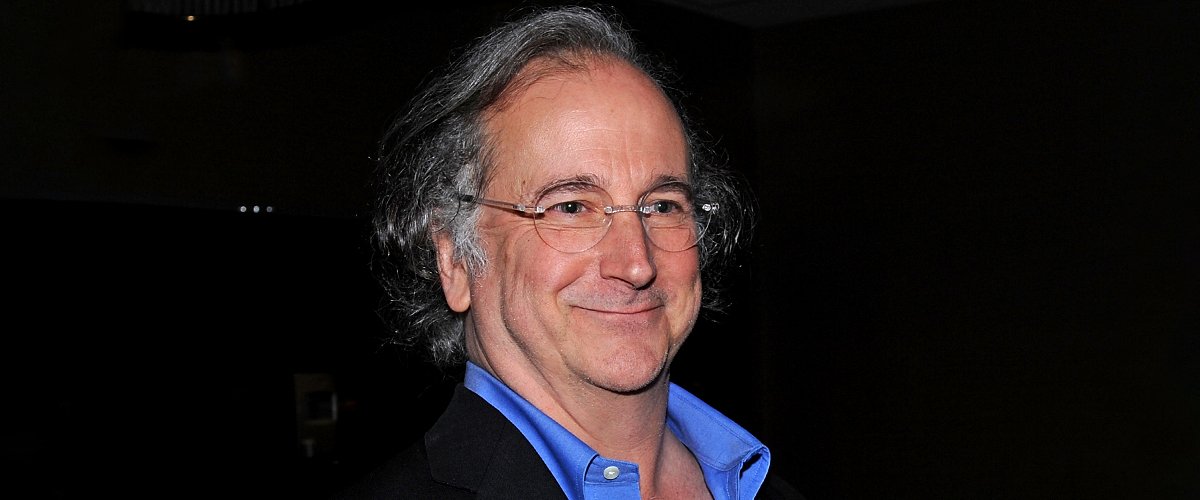 Getty Images
Mark Linn-Baker of 'Perfect Strangers' Fame Married Second Wife Christa Justus 7 Years Ago — Meet Her
Following his divorce from set designer Adrianne Lobel, Mark Linn-Baker met and got married to Christa Justa, and the couple is still going strong after seven years. Here is all there is to know about the couple.
If love does not work the first time, the beauty of the heart is that it opens up again for another chance at love. While it did not work out the first time, the second time might just be the charm.
When Mark Linn-Baker told his friends he needed someone to love, he did not envision that the lady he would be paired with was going to swoop him off his feet. Through uncertainty and a lot of back and forth, he and his New York bride Christa Justus found love in each other.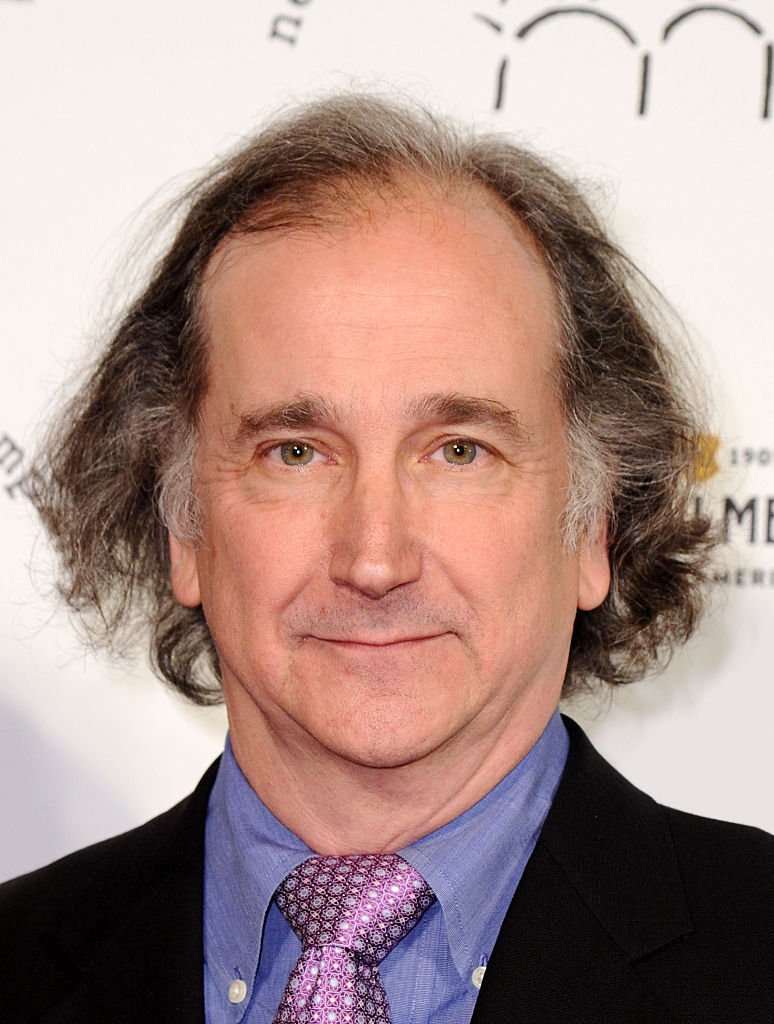 Christa Justus attends New York Stage and Film 2014 Winter Gala at The Plaza Hotel on November 16, 2014 | Photo: Getty Images
CHRISTA JUSTUS
Born and bred in New York, Christa, an actress who worked full time for the Gabrielle's Angel Foundation for Cancer Research as the director of grant and operations was not keen on finding love after a series of bad decisions.
In 2004, before meeting Mark, Christa had met someone whom she thought was the one and relocated to New Jersey with the hopes of starting a family, but four years later, in 2008, she was back in New York single and focused on work.
So when Mark told his friends Jessica Wilson and Kate Reinder that he was looking for someone who would be interested in a relationship with him and his daughter, the duo thought of no other person than Christa.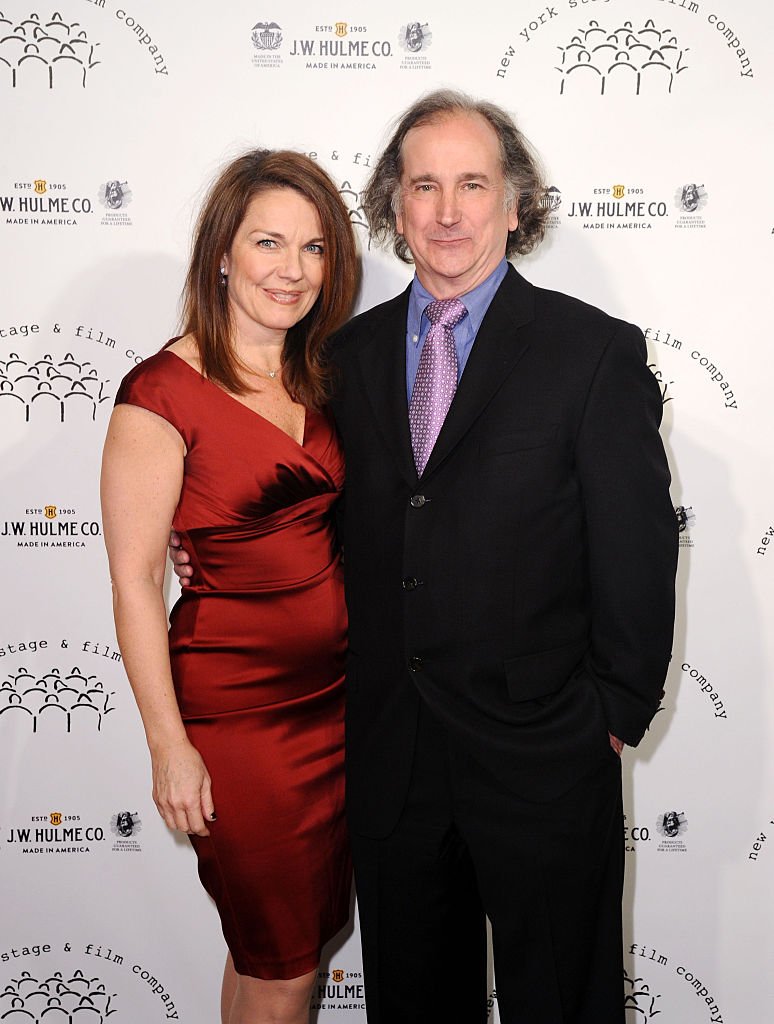 Christa Justus (L) and actor Mark Linn-Baker attend New York Stage and Film 2014 Winter Gala at The Plaza Hotel on November 16, 2014 | Photo: Getty Images
Jessica Wilson placed a call to Christa and asked if she would be interested in going out with Mark Linn-Baker since she knew Christa liked cool dads.
The two agreed to meet, and the blind date turned out to be nice, with the two of them realizing that they knew quite a lot of similar people.
At the end of the date, Mark knew that he wanted to see Christa again, but she, on the other hand, was reluctant to go into another relationship as she had been hurt in the past.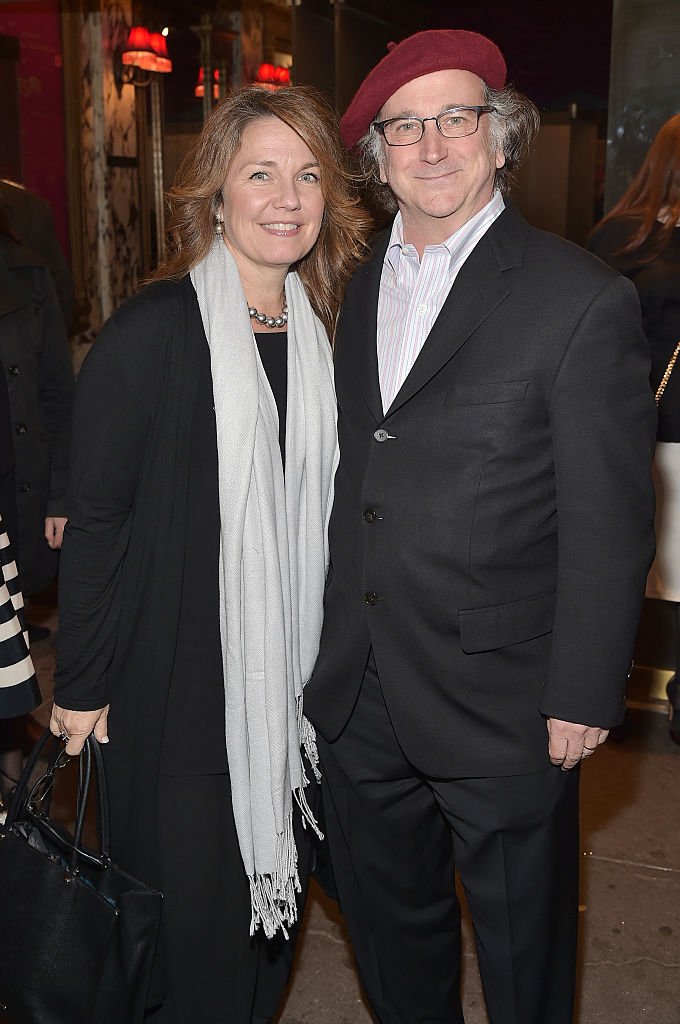 Christa Justus and Mark Linn-Baker attend the opening night of "She Loves Me" on Broadway at Studio 54 on March 17, 2016 | Photo: Getty Images
Not one to relent, Mark decided that he was going to pursue Christa for as long as he could, stating that he was going to be patient and wait for her to realize that what he felt for her was real.
As time passed, Christa soon became fascinated with Mark, his little gestures such as walking her back home after a date, the thoughtful gifts he got for her, and his overall patience and demeanor began chipping away at her shielded heart.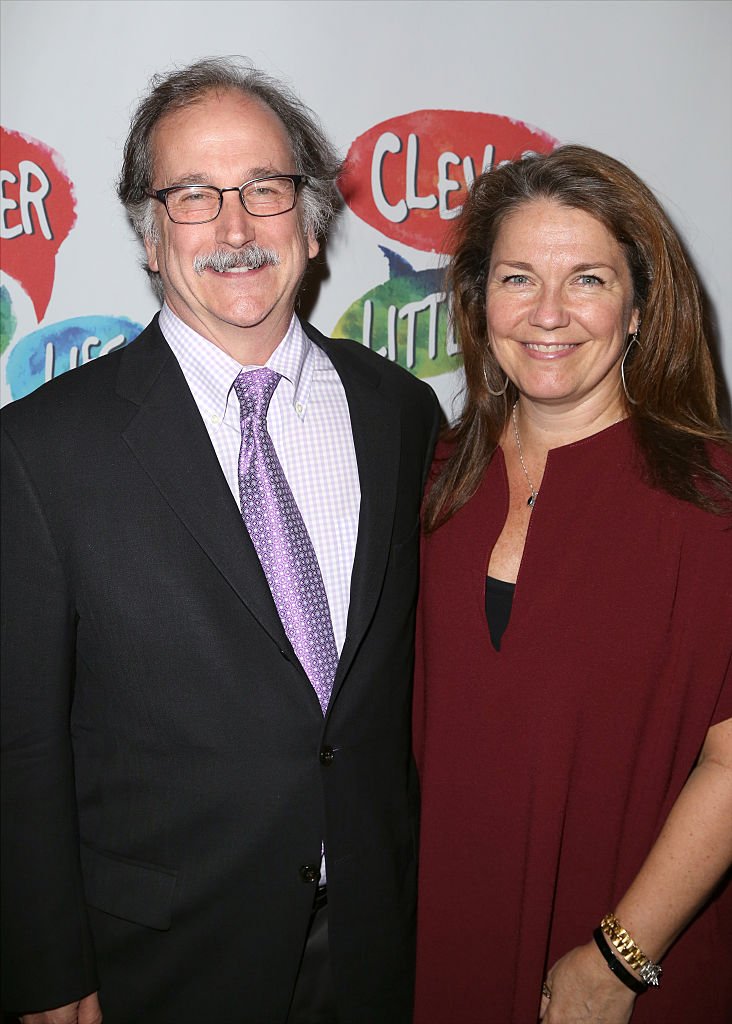 Mark Linn-Baker and Christa Justus attend the Off-Broadway opening night performance of 'Clever little Lies' at the Westside Theatre on October 12, 2015 | Photo: Getty Images
In 2010, Mark Linn told Christa he loved her, but it took almost four months for her to make the same declaration as she was still unsure of what she felt for him.
Two years after they declared their love for each other, Mark proposed in February to Christa in the old fashioned gentleman way in front of friends and families.
By December of 2012, the couple was married in the presence of close friends and family, totaling about 85 guests.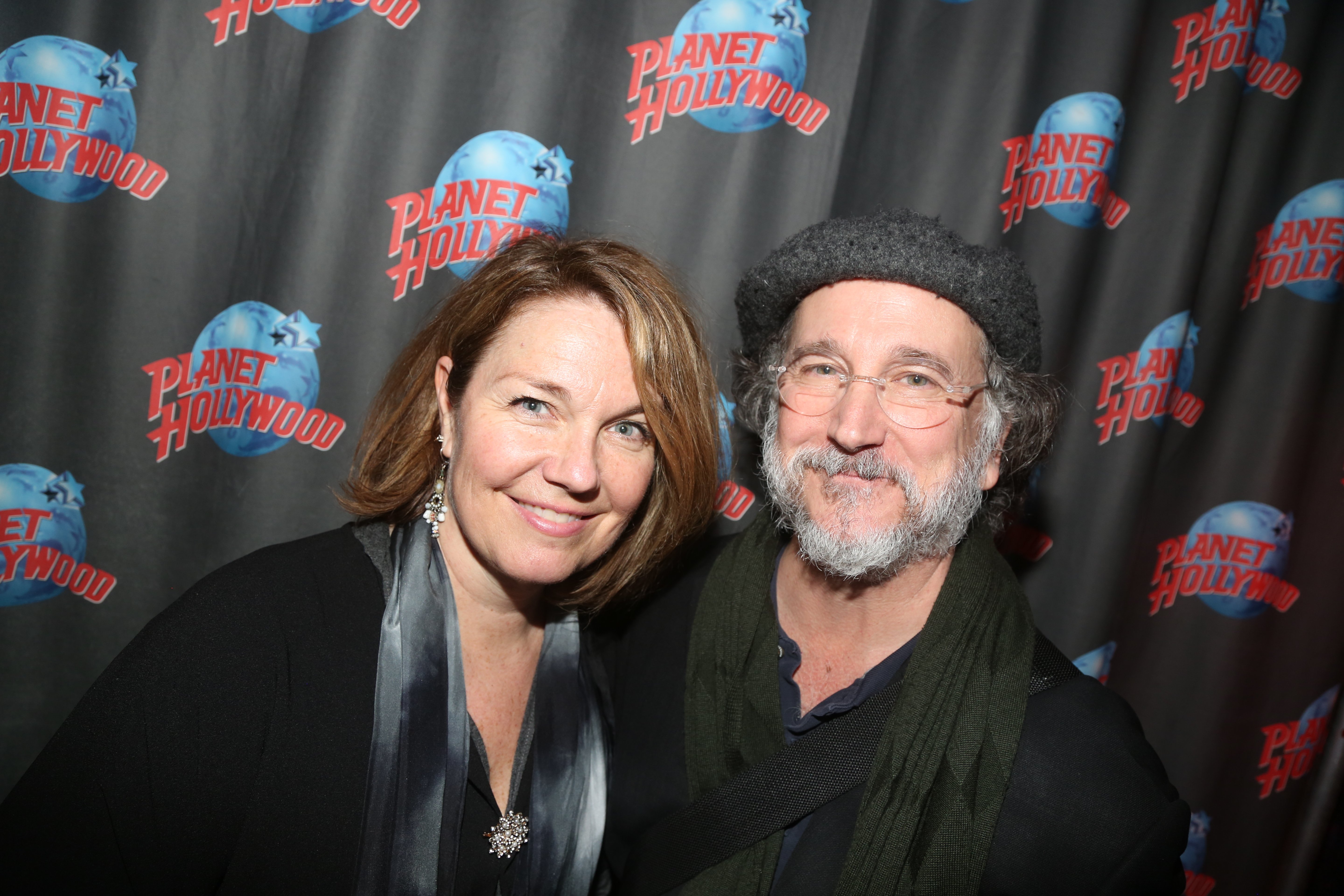 Christa Justus and husband Mark Lin-Baker at Planet Hollywood Times Square on February 19, 2017 | Photo: Getty Images
PERSONAL LIFE
Mark Linn-Baker was born Mark Baker. When he ventured into acting fully, he had to add Linn which was his middle name to his last name because there was another Mark Baker in the industry.
Born into a family of performers, where his mother was a dancer while his father was among the founders of the Open Stage Theatre in Hartford, Mark Linn soon fell in love with acting and performing.
Following this passion, after he graduated from high school, Mark Linn went on to pursue an acting degree at Yale, where he graduated from in 1979.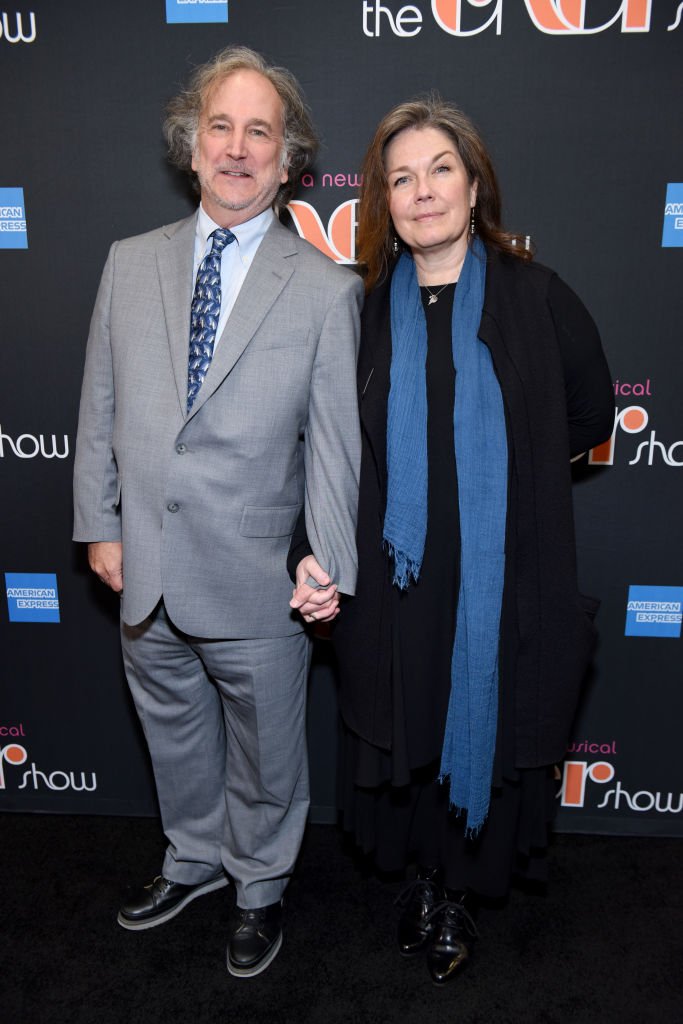 Mark Linn-Baker (L) and Christa Justus arrive at "The Cher Show" Broadway Opening Night at Neil Simon Theatre on December 03, 2018 | Photo: Getty Images
Before his marriage to Christa, Mark was married to Adrianne Lobel, the daughter of Arnold Lobel, a renowned children's book author who is famous for creating the "The Frog and Toad" books.
The two are parents to a lovely daughter from their marriage. Adrianne is a scene and set designer and producer of theatre, opera shows, and stage plays. She and Mark Linn both worked on bringing her father's book "The Frog and Toad" to a broadway musical.
"PERFECT STRANGERS"
"Perfect Strangers" is a television comedy series that ran from 1986 through to 1993 on ABC television network. The plot followed the lives of Larry Appleton, a midwestern American played by Mark Linn-Baker and his distant cousin Balki Bartolomous from eastern Mediterranean Europe played by Bronson Pinchot.
The series lasted for eight seasons and was a favorite among people who could not get over the friendship and natural bond of Mark Linn and Bronson Pinchot.
Although the series ended almost 24 years ago, the friendship between Mark Linn and Bronson Pinchot is still very much alive. Even though the duo is rarely seen together in public, the goofy and comedic men still maintained their friendship over the years.
Following his time on "Perfect Strangers," Mark went on to act mostly on stage plays and musicals, although he did make appearances on television also.
One of his most recent works was his time on "The Leftovers," where he played himself, a former actor named Mark Linn-Baker.
Please fill in your e-mail so we can share with you our top stories!