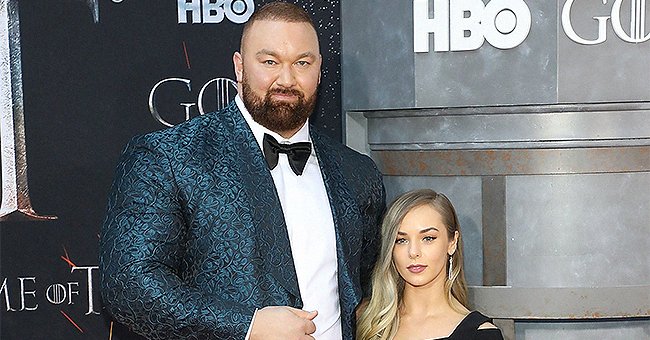 Getty Images.
Hafþór Júlíus Björnsson Who Plays 'The Mountain' in 'Game of Thrones' Expecting His 1st Child

Hafþór Júlíus Björnsson, best known for his role as Ser Gregor Clegane from "Game of Thrones," and his wife Kelsey are expecting their first baby - and its a boy!
Hafþór, aka "The Mountain," announced the news of wife Kelsey's pregnancy with his "mini-me" on social media over the weekend.
THE BIG REVEAL
The 31-year-old actor and Kelsey tied the knot in October 2018 in Iceland, and alongside a slideshow of pictures taken during the "gender reveal" party, Hafþór wrote, "Swipe right to see the gender of the mini-me! ?."
Contents of a giant black balloon contained the sex of their firstborn, and when the couple popped it - blue confetti inside revealed the proud parents to be expecting a son.
Despite their notable difference in height, with Hafþór standing at 6-ft 9-in and Kelsey much shorter at 5-ft 2-in, the actor bent over to share a loving kiss with his wife after finding out the big news.
EXCITED ABOUT THEIR FUTURE TOGETHER
When the couple married, Hafþór gushed that he gets to "hold this beautiful woman through thick and thin" as the pair excitedly looked forward to their "future adventures" together.
Alongside a picture of himself holding Kelsey in his arms on their wedding day, the actor wrote, "It is with great pleasure that I now get to call Kelsey Morgan Henson, my wife!"
HOW THEY MET
According to TMZ, the pair started dating in September 2017. Hafþór went to a bar in Alberta where Kelsey worked at the time, and after asking for a picture with him, their instant attraction turned into a loving relationship.
A few months after they met, Hafþór competed in the World's Strongest Man competition held in the Philippines in May 2018, where he won.
ONE OF THE STRONGEST MEN IN THE WORLD
Just to keep his bulky physique in shape, Hafþór reportedly consumes over 10,000 calories per day and makes sure he can continue bench pressing an impressive 507 pounds - the weight of a fully-grown grizzly bear.
"Game of Thrones" forms a part of Hafþór's modest nine acting credits to date, and he even made an appearance in Katy Perry and Nicki Minaj's music video to the song "Swish Swish" back in 2017.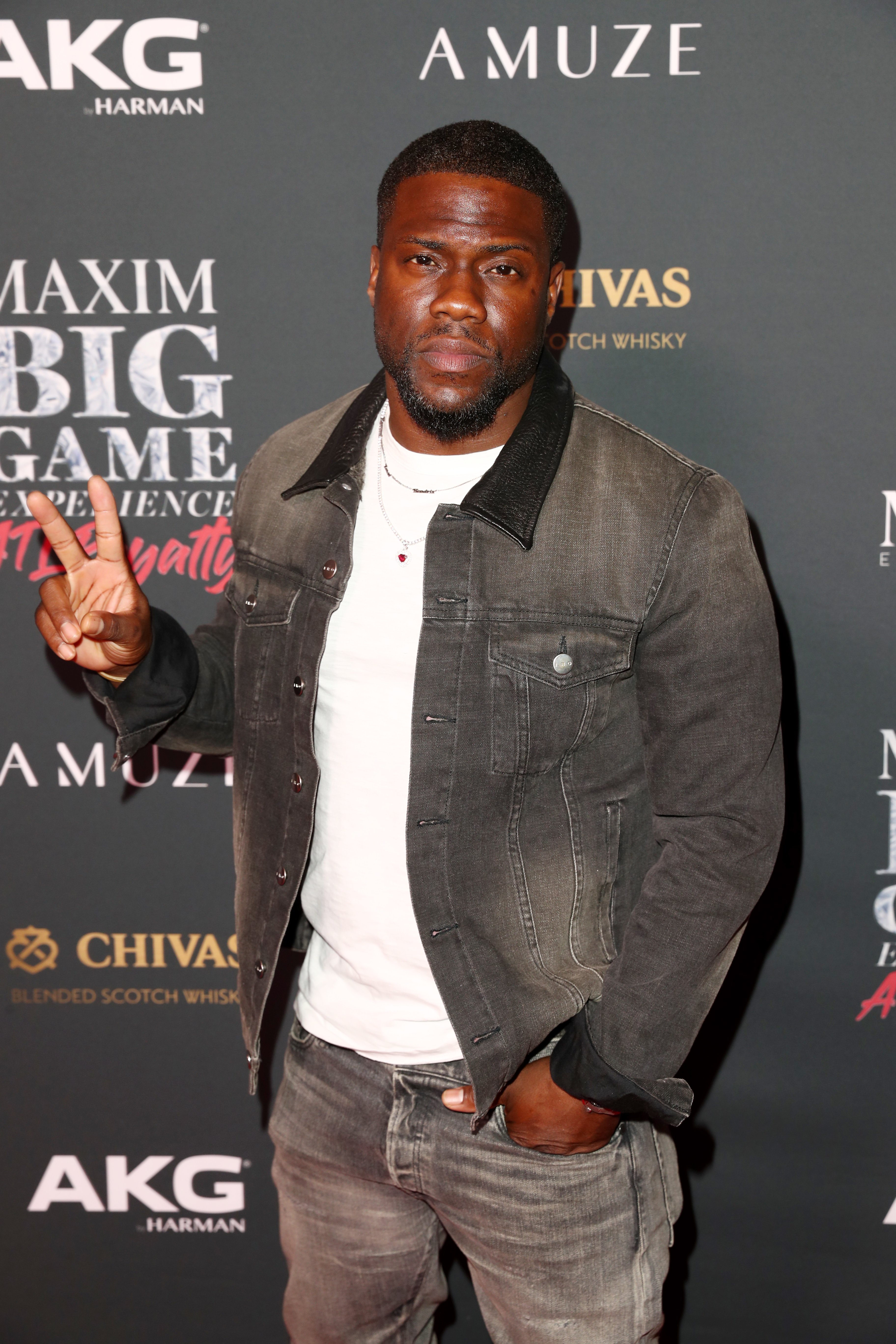 Kevin Hart attends The Maxim Big Game Experience on February 02, 2019, in Atlanta, Georgia. | Source: Getty Images.
ANOTHER CELEBRITY PREGNANCY
Late last month, comedian and actor Kevin Hart shared that he and his wife Eniko Parrish are expecting their second child together.
The couple announced the blessed news with a picture of 35-year-old Eniko wearing a sheer dress, which from the side showed off her baby bump.
Please fill in your e-mail so we can share with you our top stories!