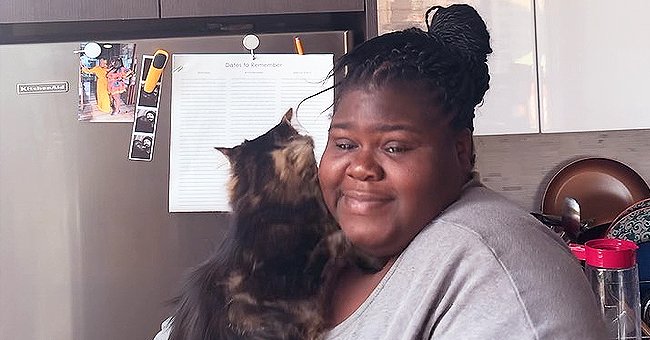 Instagram/gabby3shabby
Gabby Sidibe Shares Hilarious Photo of Boyfriend Brandon & Cat Having a Stare Off
Gabby Sibide shared a photo in honor of her boyfriend, Brandon Frankel, and cat as they celebrated National Siblings Day. Brandon and the furry animal were pictured staring at each other adorably.
As the world recently celebrated National Siblings Day on Friday, Actress Gabby Sibide posted a picture of her boyfriend, Brandon, and her cat while they looked into each other's eyes.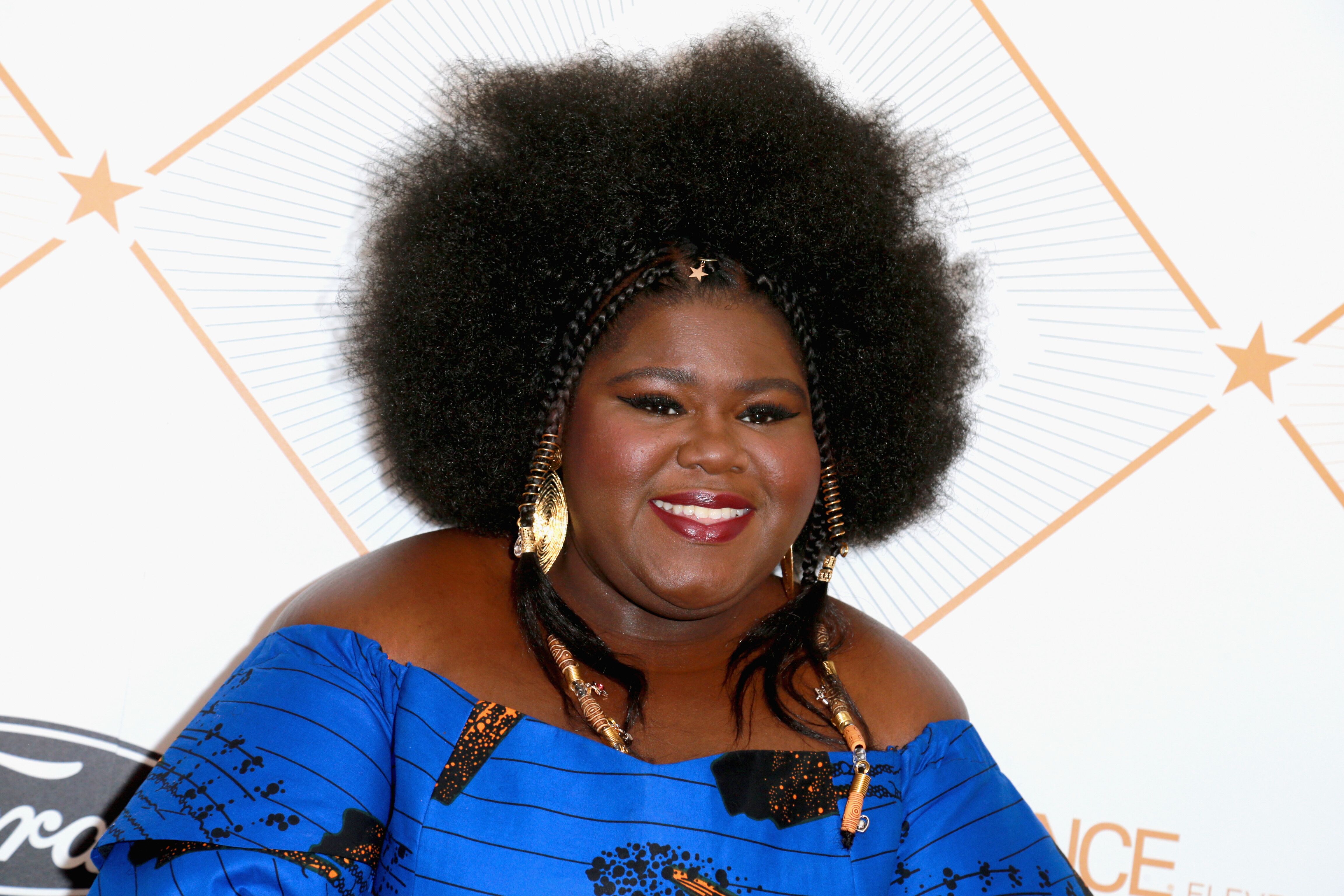 Gabourey Sidibe at the 2018 Essence Black Women In Hollywood Oscars Luncheon | Source: Getty Images
In the photo, the cat was pictured sitting on a table across Frankel, who was positioned on a chair. The picture also featured a blue couch in the background. Gabby captioned the adorable photo,
"#NATIONALSIBLINGSDAY."
In a 2017 interview, the star opened up about her weight loss journey as well as her love life. She revealed that she had been single for a while and was ready to have a man in her life.
The actress explained that she realized months before that she was surrounded by gay men or women, neither of whom she could have a relationship with. She further said:
"I [didn't] see straight men, so I [wasn't] opening myself up to that because this is how the universe works for me: The second I decide something, it just happens."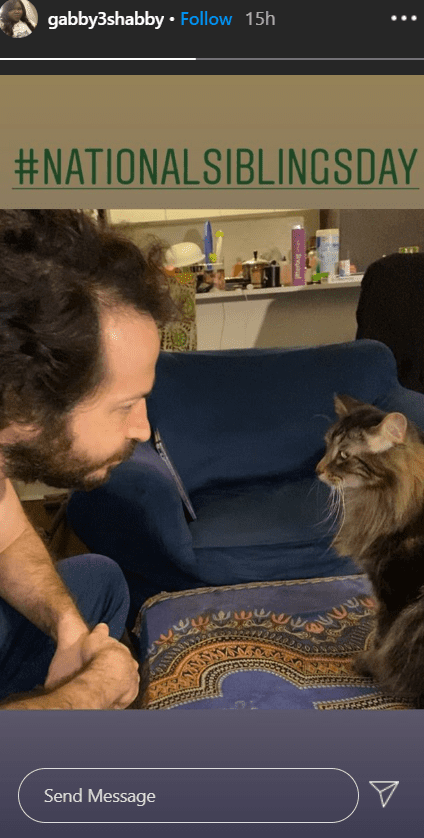 An image of Gabby Sidibe's boyfriend, Brandon and her cat on National Sibling Day | Photo: Instagram/Gabby3shabby
When asked what her ideal man would look like, Sibide stated that she wanted a moderately tall man. She added that she preferred a man who is smart, funny, and ambitious. Gabby's wishes seemed to have been granted just two years after revealing she wanted a man.
While little is known about Brandon Frankel, he revealed on his Instagram bio that he works in the music, marketing, and branding industry.
In May 2019, Brandon dropped hints about being in a relationship with Sibide after he shared photos of the actress on his Instagram page. While Gabby maintained a low profile about the relationship, Frankel never got tired of showing off his famous girlfriend.
In an Instagram post last year, the 36-year-old received an end of the year tribute from her lover. The post featured a series of pictures of the couple alongside a heartwarming caption. He wrote:
"You're a ball of sunshine…….., and your excitement and passion for life and people/things you love truly lights up my heart."
Brandon also revealed that his love for the "Empire" star grew every day. He continued by affirming his love for the 36-year-old while adding that he loved being "her favorite dork."
In response to the post, Gabby took to her beau's comment section, where she described Brandon as her "favorite love song" while adding that he was "the cherry on top of this last decade and the foundation of the next."
While little is known about Brandon Frankel, he revealed on his Instagram bio that he works in the music, marketing, and branding industry.
In 2017, Frankel was named one of the branding power players by "Billboard" after working with A list celebrities such as Major Lazer and Yung Lean.
Please fill in your e-mail so we can share with you our top stories!