Kevin Hart's Wife Eniko Shows off Baby Bump While Dancing to 'Thriller' with Husband
Eniko Hart cries out for help as she posts a video of her and Kevin performing a dance routine while spending time in isolation.
The shelter-in-place order which has been put in place has denied people a lot of things they would typically have access to. 
From date nights down to visits to the nail salon, people have had to improvise to get things done. Mr. and Mrs. Hart are not left out as they have now transformed their date nights to playing indoors.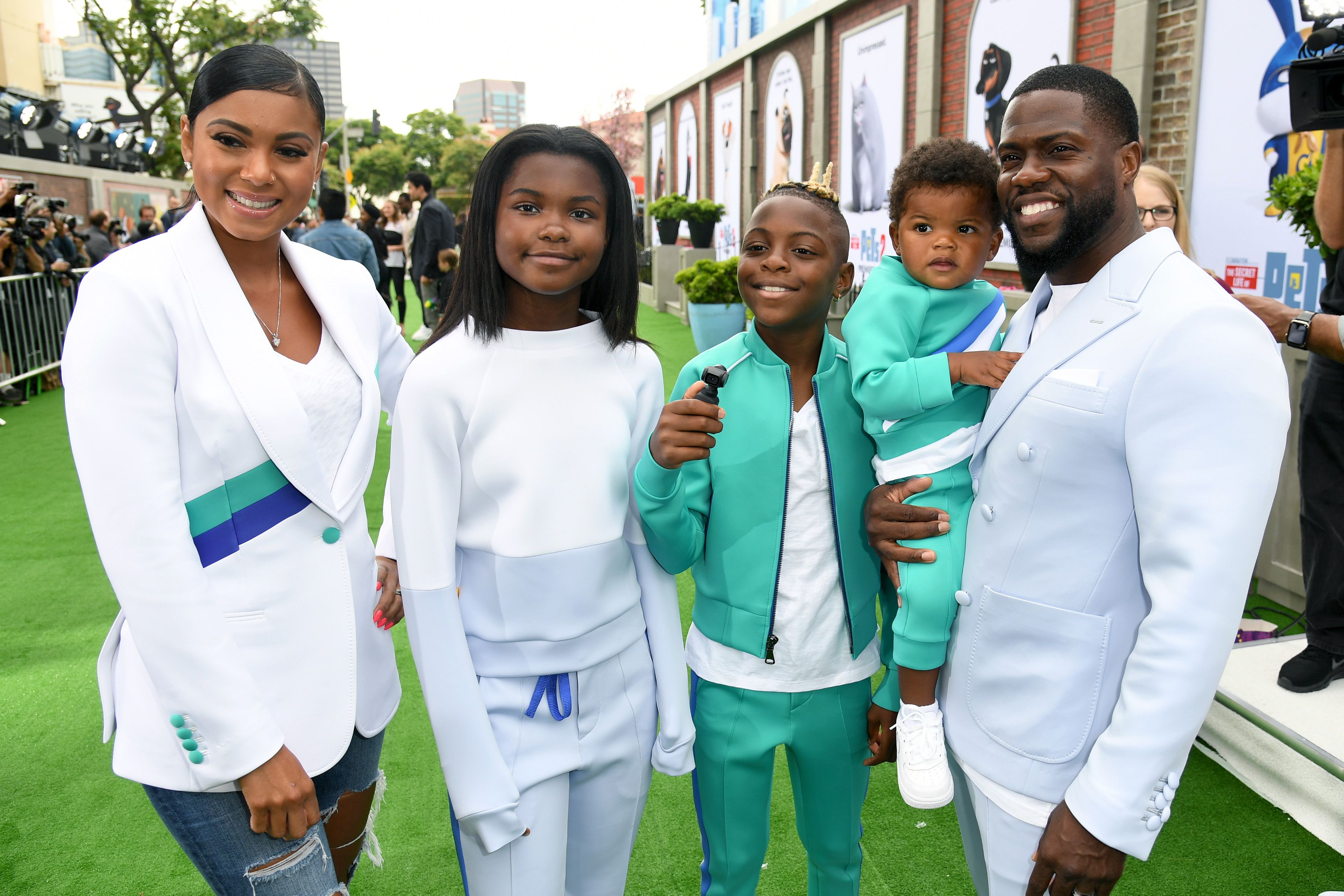 Eniko, who is currently pregnant, posted a video of her and Hart dancing to Michael Jackson's "thriller" while the kids were away. She captioned the video,
"This is what our date nights have become..when the kids are away we play! Why we so focused tho? we NEED HELP…"
The post has gathered over one million views, and many of their fans applauded the performance in the comment section. In the clip, Eniko was rocking a blue, cropped top and tight, black leggings which showed off her growing belly.
Mrs. Hart announced that she was expecting her second baby on the 24th of March when she posted a picture of her pregnant self wearing a see-through dress.
Kevin cheated on her while she was pregnant with their first child together, Kenzo.
Earlier in April, she posted another video of herself on her IG story dancing while she also showed off her baby bump in pictures with their dog, Rosco. During the clip, the 35-year-old mother revealed how she felt about her second pregnancy. She said, 
"You know what guys I've been feeling really good about this pregnancy too, just as good as the first one."
Eniko was rocking a cropped patterned top and black leggings. The mom of one in the course of the video lifted her shirt to give a good view of the bump.
While carrying a child does not necessarily mean some women have to put a stop to what they do; the 35-year-old is living proof for this as she is still modeling.
Recently, the model displayed her growing bump while trying on some new Fabletics fits. Eniko Hart is an ambassador for the brand and has recently posted clips of herself in three different Fabletics outfits. 
Eniko, who praised the workout clothing brand for their different styles, is having a much better time during this pregnancy than her first.
Kevin, actor and husband, cheated on her while she was pregnant with their first child, Kenzo, in 2017. Eniko has now put the scandal behind her, and she says that her husband is a better man because of the incident.