Kevin Hart's Wife Eniko Breaks down in Tears over Cheating Scandal in Trailer for the Actor's New Netflix Docuseries
New Netflix docuseries reveals Eniko Hart's pain at her husband's betrayal.
A new Netflix docuseries takes a hard analytic look inside the scandal that almost ended actor/ comedian Kevin Hart's marriage to Eniko Parrish.
Two years ago, Hart stepped out on his pregnant wife, and the truth came out in the most humiliating way - through a video shot by a blackmailer.
Hart had a fling with model Montia Sabbag on a trip to Las Vegas, and a sordid video of their intimacy was later released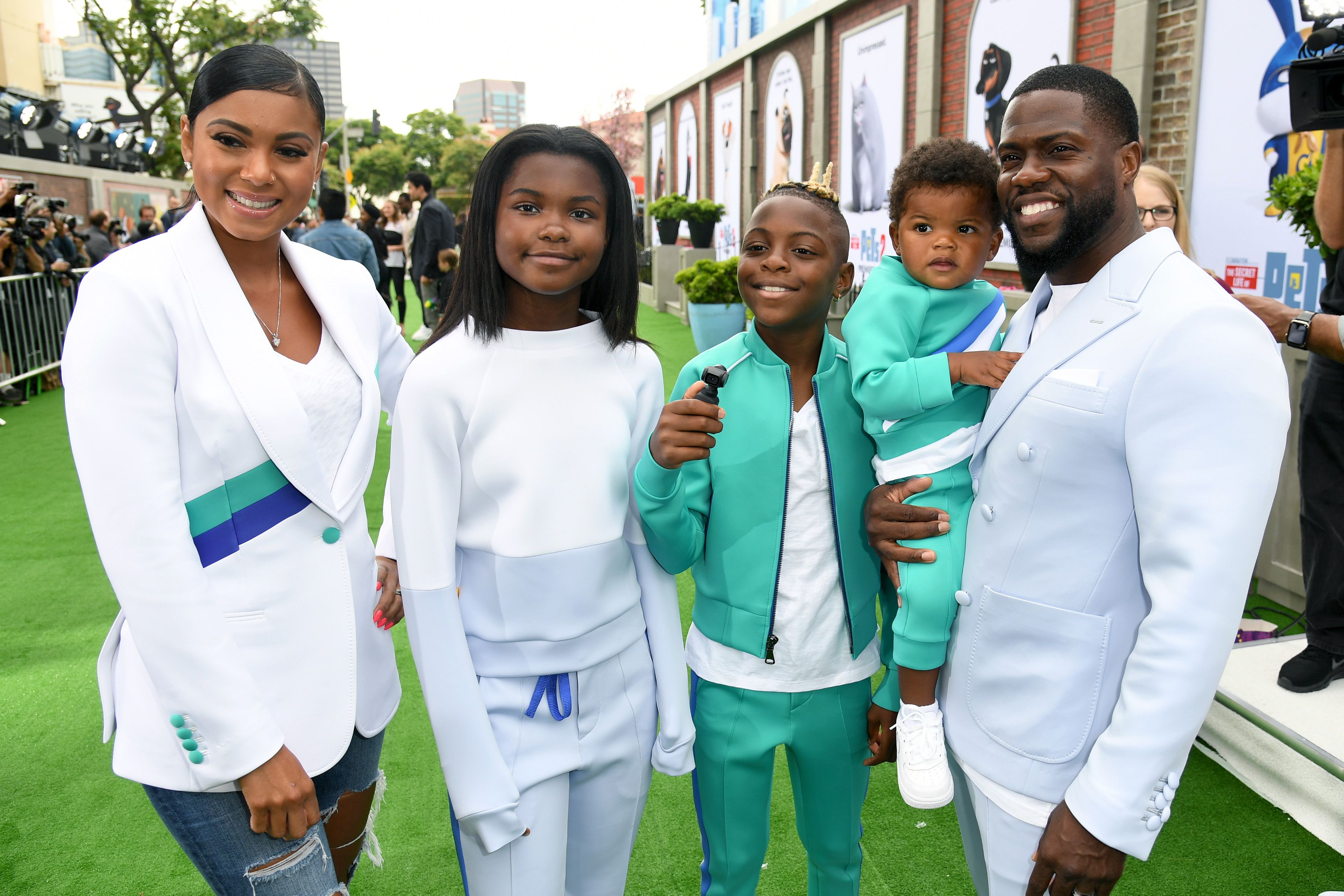 A CLOSEUP OF A BETRAYAL
Netflix released a trailer for the series "Don't (expletive) Up" which shows glimpses of the conflict between the couple, a closeup of a betrayal.
A particularly harrowing clip shows a tearful Eniko still trying to come to terms with Hart's acts, two years after the fact. She says:
"You publicly humiliated me. I just kept saying 'How the (explitive) did you let that happen?'"
A CHEATER DISSECTED
IN 2017, when Eniko was 8 month's pregnant with their second child, the comedian was seen out and about in Miami with a mystery woman. When the extortion scandal broke, Hart posted a heartfelt 'mea culpa' on Instagram. He wrote:
"Sending so many apologies to my wife & kids. I gotta do better and I will. I'm not perfect and have never claimed to be ...I love you all."
Kevin Hart admits cheating on then-pregnant wife Eniko Parrishhttps://t.co/la9aUdmoKK pic.twitter.com/oo86A39AZj

— Mirror Celeb (@MirrorCeleb) December 15, 2017
KEVIN HART: NOT MY FINEST HOUR
Hart was contrite at the time, referring to the incident as "not my finest hour", and publicly apologized to his children - both teens and fully aware. In the series, his tone is somewhat less apologetic. He says:
"Before people judge and say Kevin Hart is a (expletive) and an (expletive), I want you to understand that there's a lot you don't know."
Kevin Hart's wife, Eniko Parrish, cries about his cheating in Netflix trailer https://t.co/Qfwsk7klAB pic.twitter.com/AA0eL8Mu7N

— Page Six (@PageSix) December 17, 2019
THE INSIDE SCOOP ON KEVIN HART
The six-part series will also take viewers behind the scenes into Hart's day-to-day life, professional and personal, and shares revealing interviews with the comedian's nearest and dearest.
The docuseries will delve into Hart's past, his beginnings in stand-up comedy, and reveal never-seen-before footage of the comedian's work.
Hart, who has seen his career grow by leaps and bounds since his participation in the wildly successful "Jumanji" franchise alongside Dwayne Johnson, also speaks about the Oscar controversy, his love for his family, and his hopes for the future. 
Not to be missed!
KEVIN HART PLAYED THE CHEATING GAME
In 2017, Hollywood was agog with the news that comedian and actor Kevin Hart, 40, had cheated on his pregnant wife, Eniko Parrish while she was expecting their second child.
Hart had a fling with model Montia Sabbag on a trip to Las Vegas, and a sordid video of their intimacy was later released - presumably by a would-be blackmailer.
Sabbia, who claimed to know nothing about the video, was later to sue Hart for $60 million, claiming that Hart and his friend J.T. Jackson had filmed the sexual encounter with a hidden camera.