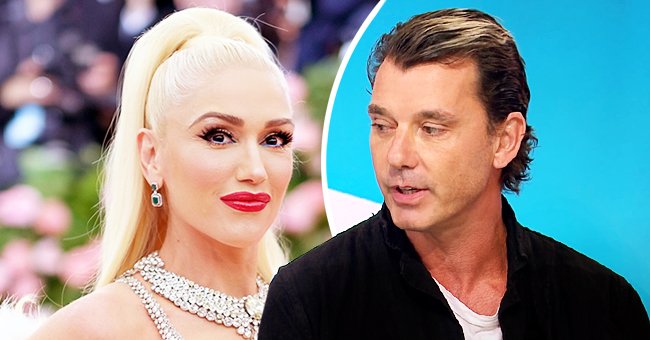 Getty Images / youtube.com/Loose Women
Gwen Stefani's Ex Husband Gavin Rossdale Misses Kids as They Stay with Mom Amid COVID-19 Crisis

Gwen Stefani's ex-husband is missing his kids while they stay with their mom in Oklahoma. The coronavirus is to blame for the ten days they've been gone.
COVID-19 means that persons who are co-parenting have had to adjust their regular schedules to accommodate the lockdowns and shutdowns in various states.
Gwen Stefani and ex-husband Gavin Rossdale are among those parents. They share custody of their three sons, Kingston, 13, Zuma, 11, and Apollo, six. Rossdale spoke about missing the boys in a clip found below.
Rossdale talks co-parenting amid coronavirus
Rossdale, a musician, appeared on Sirius XM's show "Trunk Nation" last Friday. He shared some details about the situation with his kids and ex-wife with host Eddie Trunk.
"I did the first two weeks with them, then they went to Oklahoma," revealed Rossdale. He pointed out that the kids are on a 10,000-acre ranch in self-isolation.
The boys are with mom Stefani and her boyfriend Blake Shelton, who have been dating for the last four years. Stefani and Rossdale were married for 13 years before their divorce.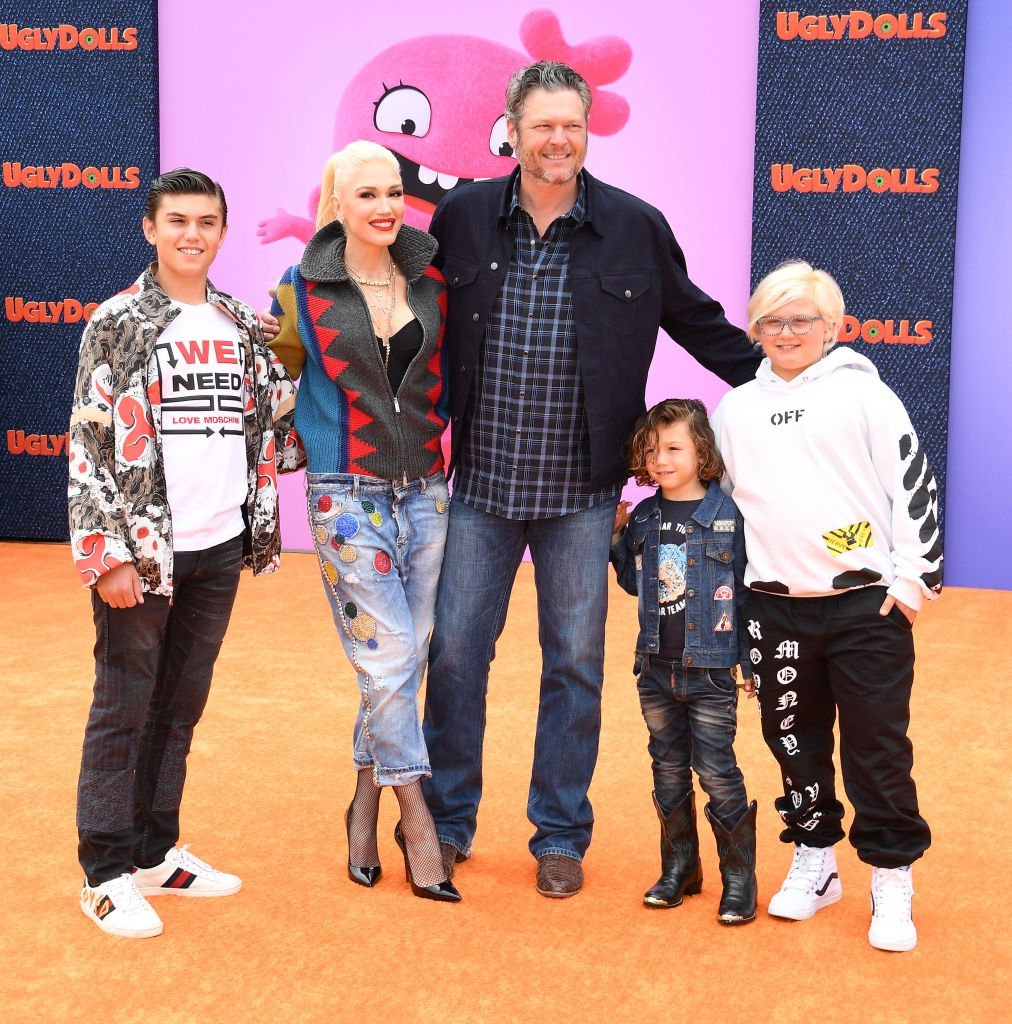 Kingston Rossdale, Gwen Stefani, Blake Shelton, Apollo Bowie Flynn Rossdale, and Zuma Nesta Rock Rossdale at the world premiere Of "UglyDolls" on April 27, 2019, in Los Angeles, California. | Source: Getty Images.
He's worried when they're away
Rossdale wasn't concerned with the kids' company but said he is worried about who comes in contact with them, thereby making it possible to bring the coronavirus back to him.
He noted that all divorced parents with shared custody arrangements are experiencing the dilemma. When the kids are with him, Rossdale says, no one else is involved, and so there's no risk.
Rossdale misses the kids
Typically, Rossdale gets to be with his kids every five days. It's been ten days now since he's seen them. In the meantime, he makes use of video calling, saying that he and the boys often FaceTime.
Still, the musician noted, "I miss them and they should be back." He admitted that, at first, he thought he'd enjoy the break, he much prefers having his kids around.
The pair get divorced
For their divorce, Stefani and Rossdale cited irreconcilable differences in court. The pair had initially met in 1995 and stayed together before trying the knot in 2002.
Stefani is more widely known between them for her music. However, the singer recently canceled four tour stops for her "Just A Girl" Las Vegas Residency.
Stefani takes a break
Back in February, the issue was not coronavirus. Rather, the "Hollaback Girl" singer had gotten sick and needed to rest. She was better by Valentine's Day and started doing shows the next day.
Since everything has now shut down, Stefani and Blake took to giving virtual performances for their fans via social media. Last week, the pair performed their sweet duet, "Nobody But You."
The show was part of the ACM Presents: Our Country special, which was held in place of the American Country Music awards. The adorable couple delivered the single passionately and encouraged all to be safe.
Please fill in your e-mail so we can share with you our top stories!