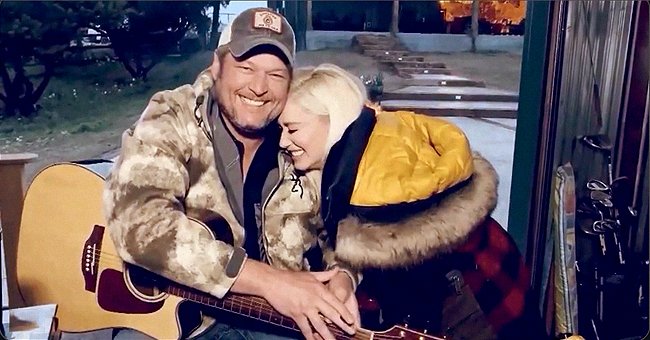 Twitter/ACMawards
Blake Shelton and Gwen Stefani Perform 'Nobody but You' from Home on ACM Special

Gwen Stefani and Blake Shelton rocked their fireside version of "Nobody But You" for the ACM special that took place instead of the annual ACM Awards.
While in self-isolation in Tishomingo, Oklahoma, Blake, and Gwen brought fire to their duet "Nobody But You" performed for the ACM Presents: Our Country special on Sunday evening.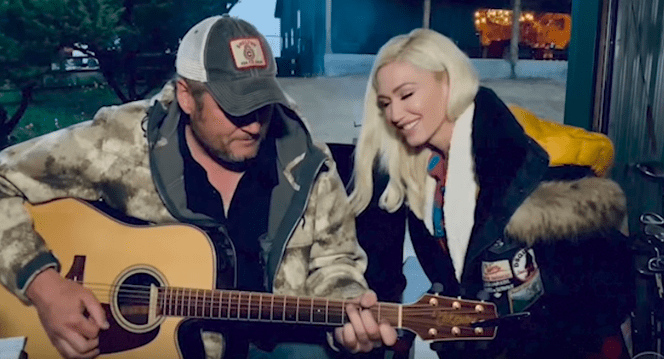 Blake Shelton and Gwen Stefani sings "Nobody But You" for the ACM Music Special on April 5, 2020. | Source: YouTube/ Taste Of Country.
A PASSIONATE PERFORMANCE
Besides literally cozying up to each other outside next to a fire, Gwen and Blake brought heaps of passion into the performance video her brother captured for the special.
"We planned to perform at the ACM Awards tonight, and clearly that's not happening," Blake reportedly said. "We wanted to sing this song there, but we're here. Let's do it here."
Gwen couldn't help but post a humorous snippet of their performance, as Blake couldn't quite get the words "stay safe everybody" out without his tongue getting twisted after "drinking all day."
HOW THE SPECIAL CAME ABOUT
During an interview with ET, Gayle King explained how the special came together since the coronavirus pandemic saw to the postponement of the ACM Awards as she said:
"The genius of this is that all the superstars of country music [have] done special performances from their home that they shot themselves."
All that needed to be done is to put all the performances together and make a special to replace the awards ceremony. With no hesitation from the country singers to bring their part, Gayle added that they are some of the "kindest, most humble, nicest, most generous" human beings.
BLAKE'S 'SYMBOL OF HOPE'
Even though Blake and Gwen kept a relatively low profile while in self-isolation, the pair did show off Blake's mullet Gwen fashioned as a "symbol of hope" during the pandemic.
After Gwen finished with Blake's hair, the couple showed themselves ready for action sporting matching camouflage outfits - a snap Blake now thinks would have been perfect for their "Nobody But You" cover.
BLAKE TAKES CARE OF HIS EMPLOYEES DURING PANDEMIC
Due to the coronavirus pandemic, Blake Shelton also had to temporarily close all his Ole Red locations in Oklahoma, Tennessee, and Florida.
However, the country singer assured his followers that despite sending his employees home, he will continue to pay their salaries until it's safe to return to work.
Please fill in your e-mail so we can share with you our top stories!