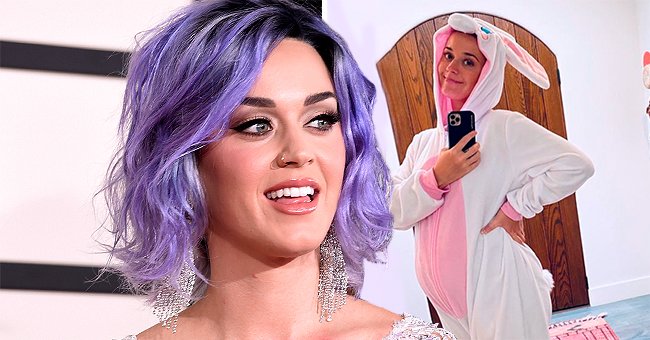 GettyImages instagram.com/katyperry
Katy Perry Dresses up as Easter Bunny during Holiday Celebration

Katy Perry is the cutest Easter Bunny in the latest photo she shared on Instagram. She also treated fans with a question and answer session on Facebook.
Katy Perry is big on the Easter holidays — and she has the right tummy for celebrating this year. The singer took to Instagram on Sunday and shared a photo that perfectly suited her current pregnancy.
Perry, 35, is home these days due to the coronavirus pandemic. Otherwise, she'd be working on the show, "American Idol." Her adorable post is found below.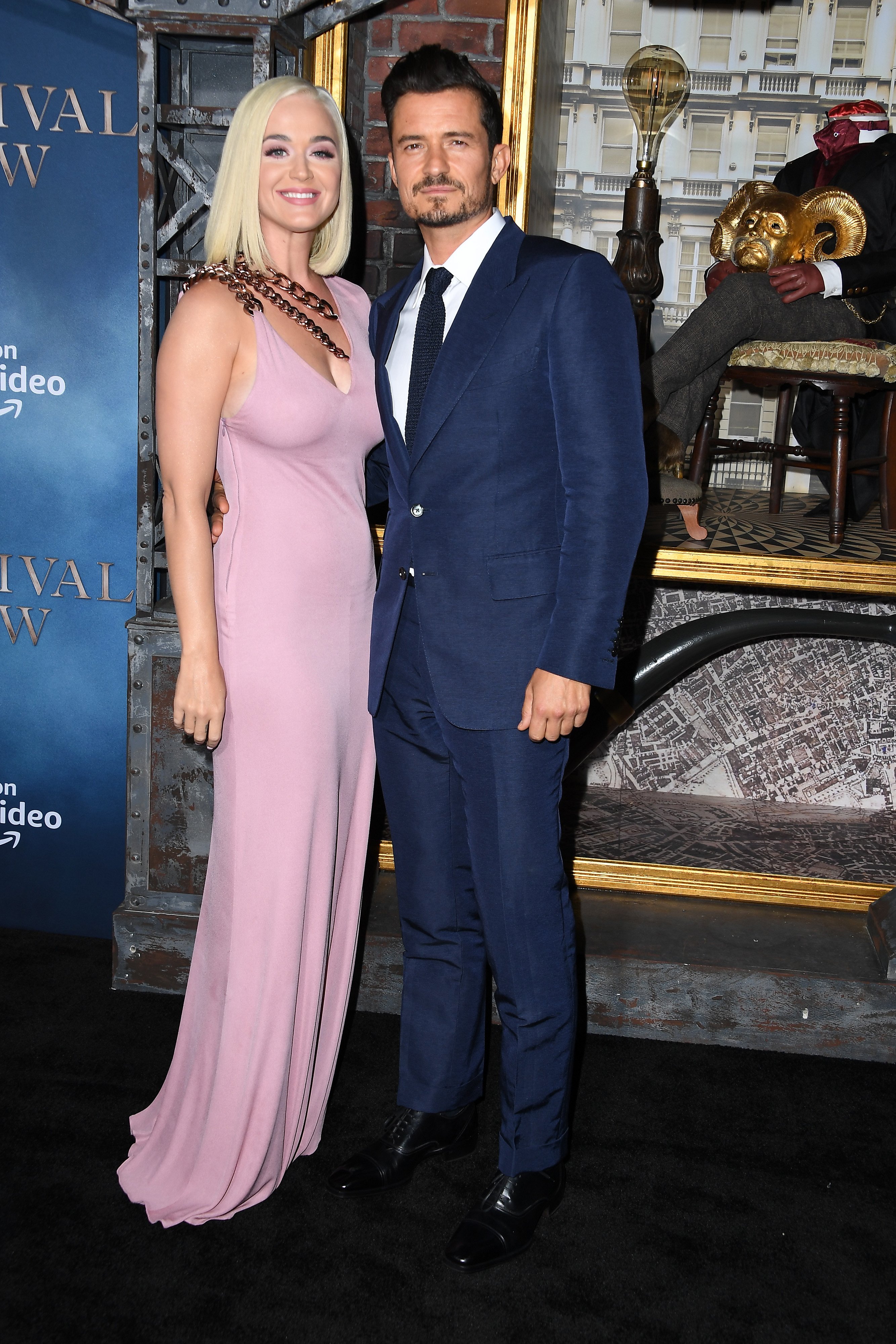 Katy Perry and Orlando Bloom attend premiere of Amazon's "Carnival Row" on August 21, 2019, in Hollywood, California. | Source: Getty Images.
Perry as the Easter Bunny
In the picture, the "Firework" singer stood in a white room in front of a brown wooden door and a pink mat. On one wall hung a number of straw hats and at least one bag.
The room design somehow matched Perry's own theme, which was a full head to toe bunny costume. The white and pink look was complete with a puffy stumped tail.
The hood of the outfit featured large bunny ears and blue eyes. Perry wore a close-mouthed smile as she held up her phone to take the photograph while resting one hand on her waist.
Fans loved her baby bump
Fans delighted in seeing the star's tummy protruding underneath the pink stomach area of the costume, making her look even more like a real Easter bunny. "It's so cute," said one fan.
In the caption, Perry made a play on words, writing, "Somebunny is going to be live on FACEBOOK with you right before Idol starts." She said she would be answering questions about the show.
Perry is expecting the baby with fiancé Orlando Bloom. The pair are presumably self-quarantining together as they await the arrival of their first child this summer.
The funniest gender reveal
Fans are also excited about the "Dark Horse" singer's baby. Earlier this month, Perry and Bloom did a hilarious gender reveal to announce what they were having.
For her part, Perry shared a photo of Bloom with his smiling face messily covered in pink frosting. "It's a girl," she wrote in the caption. The post received over 3.5 million likes.
Perry initially revealed she was having a baby back in March in the new video for her song, "Never Worn White." The song featured her in a white dress with a small but noticeable bump.
Later, the couple reportedly said they were "excited and happy" about their coming baby girl. They added that they were taking precautions amid the pandemic. Congratulations to the beautiful pair.
Please fill in your e-mail so we can share with you our top stories!