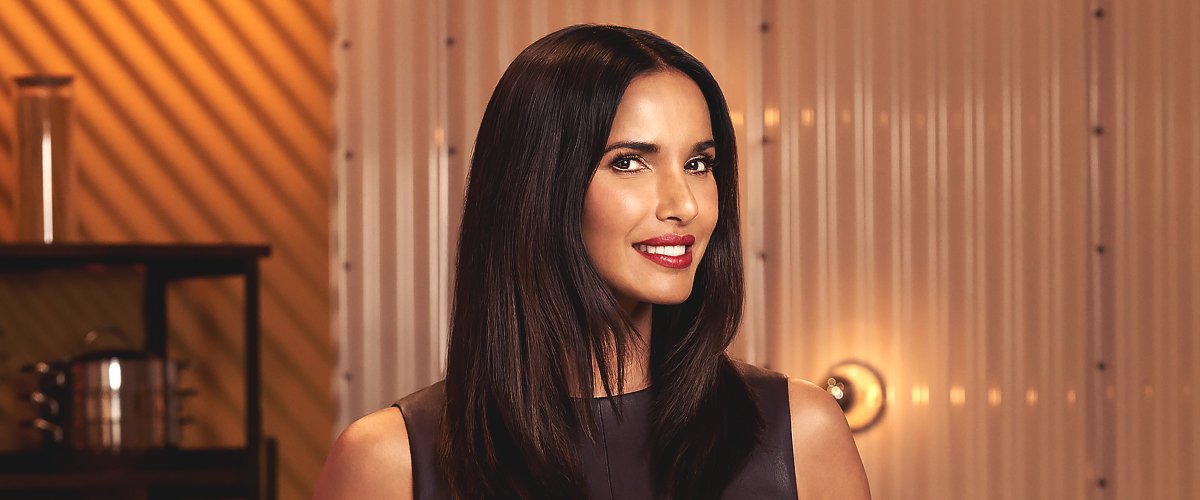 Getty Images
Padma Lakshmi from 'Top Chef' Has an Adorable Daughter Who Looks like Her Mini-Me
Padma Lakshmi's daughter Krishna is now 10, and promises to be a beauty to rival her famous mother, and is already a talented mini chef.
Padma and Krishna are quarantining together, and the "Top Chef" host has been sharing her own culinary skills with fans, posting video clips of herself and cooking with her daughter.
The couple broke up after 2 years, but there were some unforeseen consequences to their love affair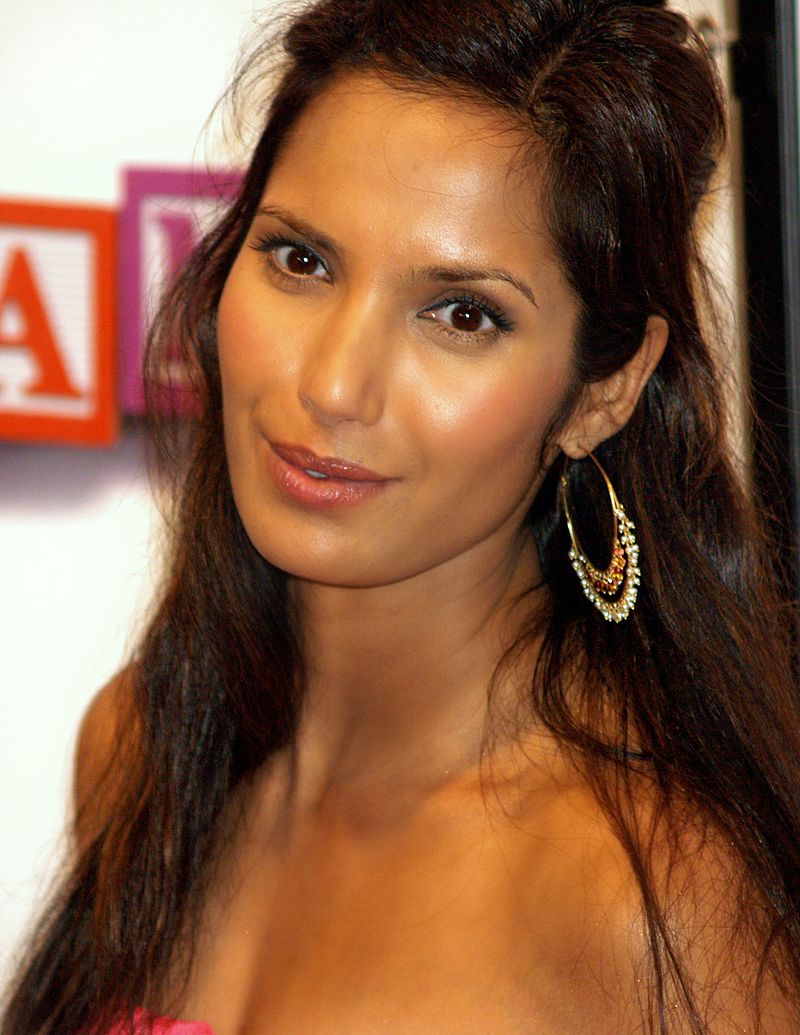 Padma Lakshmi at the 2008 Tribeca Film Festival premiere of "Baby Mama" | Source: Wikimedia
AN EXOTIC AND EXCITING LIFE
Padma's life has been a study in the dramatic, the exotic and the extraordinary. From being a model, she became an actress, a TV show host, and an acclaimed author.
Padma was discovered by a talent scout in a Madrid cafe and swept off into the whirlwind life of an international model. She modeled for Emanuel Ungaro, Giorgio Armani, Gianni Versace, Ralph Lauren, and Alberta Ferretti, and became the first model of Indian descent to reach the top of the profession.
LOVE AND A NOBEL PRIZE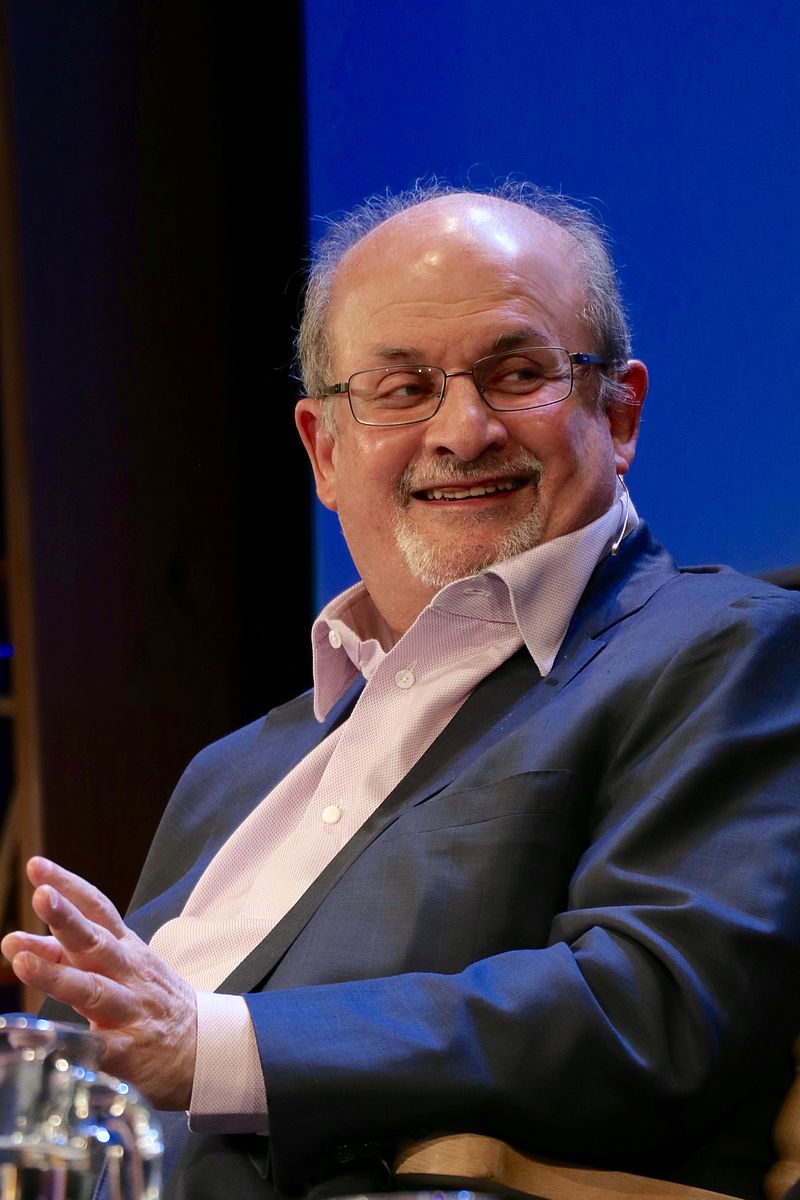 Salman Rushdie at the 2016 Hay Festival | Source: Wikimedia
Padma had suffered from endometriosis all her life and was subjected to a five-hour surgery for her condition, but when she returned home post-surgery, in need of home care, the once attentive Rushdie promptly left on a trip, calmly commenting:
"The show must go on, after all."
LOVE AND VENTURE CAPITAL
Two years after her divorce from Rushdie, Padma met and dated venture capitalist Adam Dell. the brother of Michael Dell, the founder of Dell Inc. The relationship was short-lived, and the couple broke up after 2 years, but there were some unforeseen consequences to their love affair.
LOVE AND A BILLIONAIRE
Shortly after her breakup with Dell, Padma started dating billionaire and philanthropist Teddy Forstmann. It was then that she discovered that she was pregnant. Even though the child wasn't his, Forstmann would go on to raise Krishna as his own and set up a trust fund for her before his death.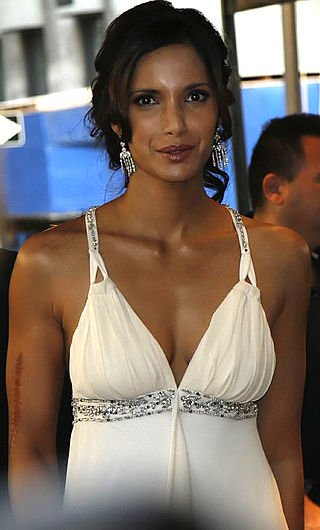 Padma Lakshmi at the Metropolitan Opera, September 2006 | Source: Wikimedia
SHARING A DAUGHTER
For the last 10 years, Dell and Padma have proved to be loving co-parents to little Krishna, and the little girl spent her time between her dad's and her mother's house. Dell and Padma's amicable co-parenting led to yet another unexpected development.
LOVE REVISITED
In 2017, Krishna's parents started dating again. Padma even consulted her beloved Teddy Forstmann for his approval, in a session with "Hollywood Medium" Tyler Henry. Henry's response to the question of Forstmann's approval was unambiguous. He replied:
"Thumbs up. That's a good approval, 100 percent."
Since then, the couple has been spotted holding hands, and observant fans noted a truly spectacular diamond ring Padma was sporting on the appropriate finger. When questioned about a possible engagement, the TV host denied it but didn't stop wearing the ring.
HAPPY BIRTHDAY KRISHNA
"You make me a better woman because of your love and I am over the moon that I get to be your mom. I learn every day that love is deeper than any of us knows. I can't wait to watch you grow and blossom."
Krishna has been a blessing in the lives of both her mother and her father, and now it looks as if she has brought them together and helped them rediscover their love again.
Please fill in your e-mail so we can share with you our top stories!