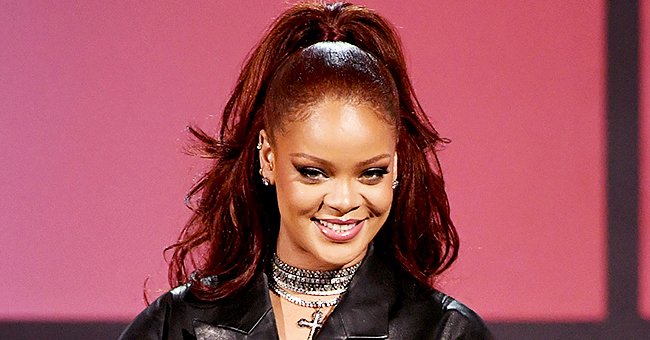 Getty Images
Rihanna Says She's Busy Trying to Save the World and Tells Fans to Stop Asking about New Album
Singer and beauty mogul Rihanna revealed in exasperation that fans should stop asking about her album as she is preoccupied with saving the world amid the pandemic.
Recently, Rihanna had fun on Instagram live during her Fenty social club party. During the social gathering, the singer stated that viewers shouldn't talk about her upcoming album as she was busy chasing more important issues. The "Diamonds" crooner said:
"If one of y'all asks me about the album one more time when I'm trying to save the world, unlike y'all president…"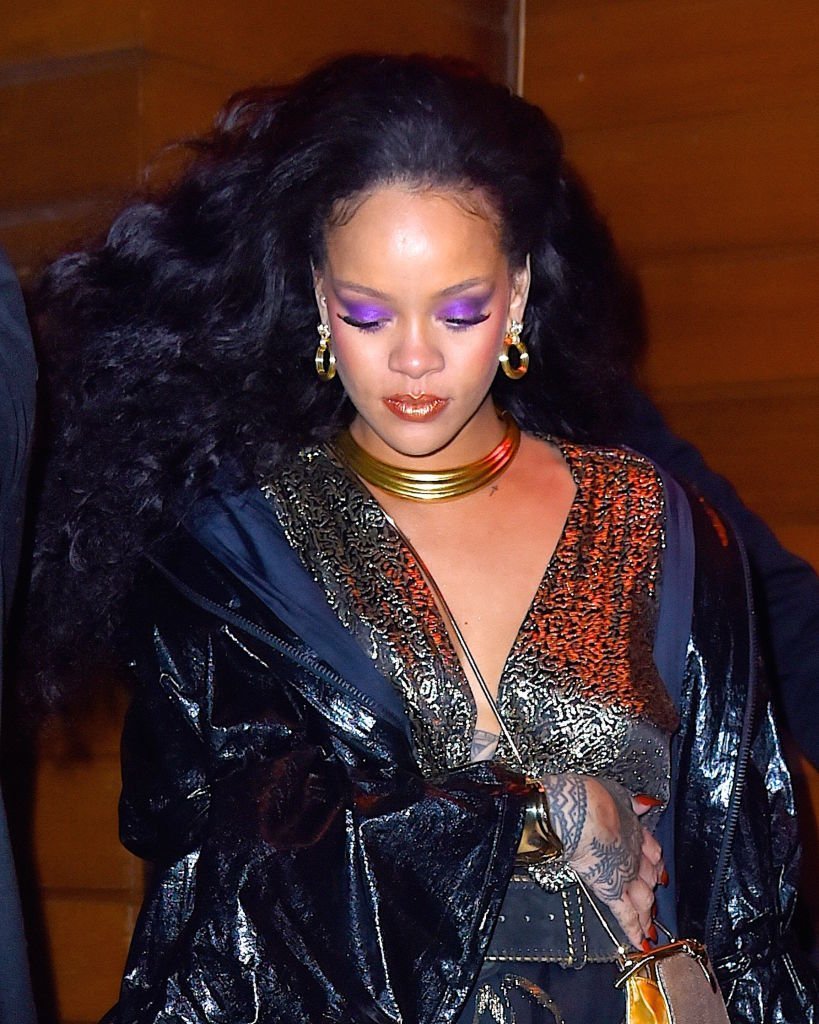 Rihanna seen at 1-Oak nightclub after partying with rumored boyfriend Hassan Jameel after attending the 2018 Grammy Awards after party on January 28, 2018 in New York City. | Photo: Getty Images
The 15-second clip of Rihanna calling out her fans for pressuring her on the issue of her ninth album and when she would release it was posted by Twitter user, @TNHTalk.
While streaming, Rihanna revealed that she was fed up with fans continually asking, and throwing questions about her long-rumored upcoming ninth album in her face.
The singer has also been putting tremendous effort into helping citizens of America fight through these challenging period of the novel coronavirus pandemic.
Americans have a lot to thank Rihanna for concerning the pandemic.
Other than giving her fans the entertainment and music that they love, Rihanna has also put a lot of money into helping Americans survive the pandemic.
The nine-time Grammy award winner, through her Clara Lionel Foundation, announced in March that a sum of $5 million was donated to COVID-19 rapid response efforts in the United States and across the world. The foundation wrote in a statement:
"When we first began this year, never could we have imagined how COVID-19 would so dramatically alter our lives."
The singer established the foundation in 2012 in honor of her grandparents. The statement also revealed that the donation would be split among organizations like Direct Relief, Feeding America, the International Rescue Committee, and several others.
The artiste also teamed up with the founder of Twitter, Jack Dorsey, to donate over $4million targeted at the rising cases of domestic violence in L.A due to the lockdown. This would help provide shelter and food for individuals suffering from domestic violence.
The fan's eagerness for Rihanna's upcoming album was quite understandable, as the singer had mercilessly teased them over the months.
About a month after, the 32-year-old teased her fans again by posting an image of a dog in a basket, bobbing its head back and forth to a "House of Pain" song. She described the dog's excitement as the kind she felt while listening to her album alone.
Fans took the bait and began to beg the icon to release the album. The singer's last album "Anti" came out in 2016, and it seems this new one might be on hold as she has diverted all her attention to those who need her help amid the global crisis.
Please fill in your e-mail so we can share with you our top stories!