Snoop Dogg's Daughter Princess Broadus Calls Boyfriend Her Family
Snoop Dogg's daughter, Princess Broadus, and her boyfriend, Ez, served some couple goal vibes as they posed for an adorable family picture with their two pets.
In a recent Instagram story update, Princess Broadus showed off her boyfriend Ez, holding their adorable pets. In the picture, Broadus was dressed in a black sweatshirt, which she paired with a pair of black jeans.
While Ez wore something similar, he added a pop of color to his outfit with an orange beanie. The words "awe look at my family" accompanied the image.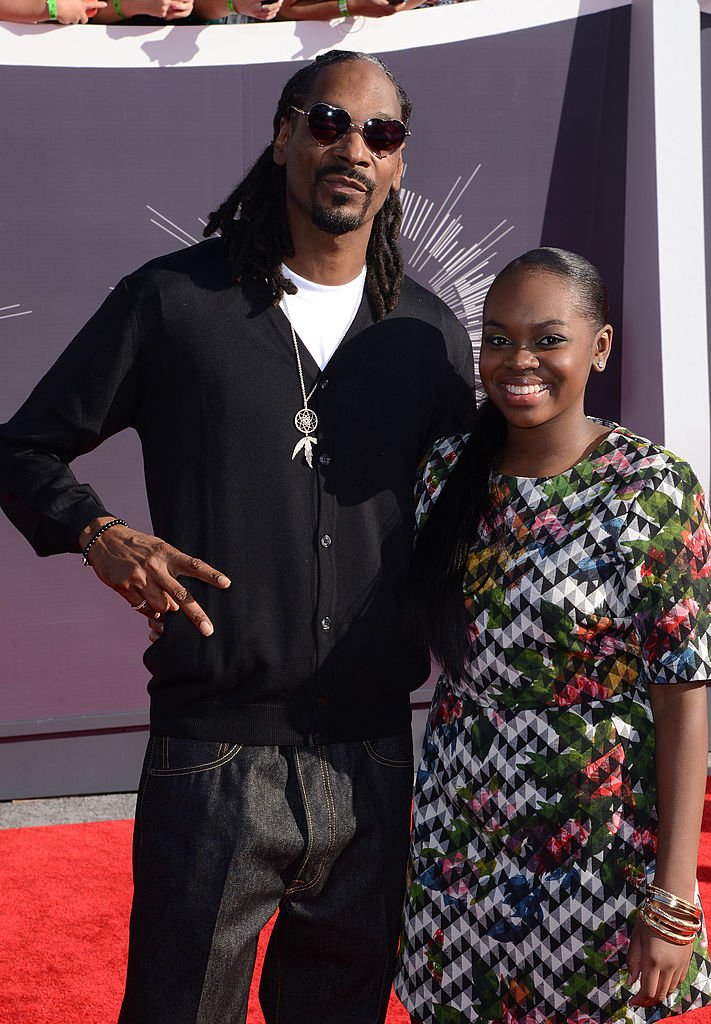 Princess, who was born to Snoop Dogg and Shante Broadus, seems to be walking in her father's footsteps. In 2017, the 20-year-old released a music video for her debut song "Sittin in my Room."
The song which pays tribute to Brandy's 1995 hit single on the "Waiting to Exhale" soundtrack, was nothing short of adorable. Speaking about the video, she wrote:
"Thank you to everyone who has been supporting me. It means a lot to me…… If you haven't watched the video yet, go watch it!!"
The song was produced by Seige Monstracity and Terrace Martin, both of whom had previously worked with Snoop Dogg. Apart from music, the young star also doubles as an advocate for self-love. 
Shortly after the release of her song, Broadus shared an inspiring post to young girls, where she encouraged them to love their bodies irrespective of how they looked.
Apart from Princess, Snoop Dogg shares two other children with his wife, Shante.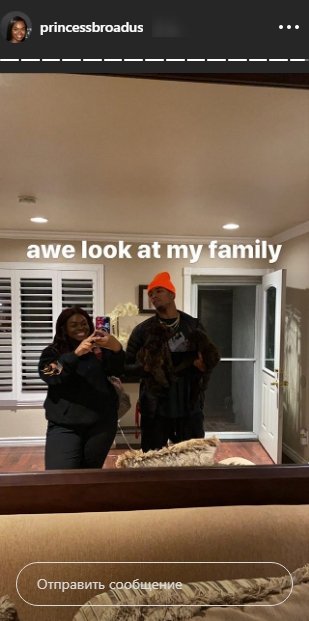 The post featured a picture of the young singer rocking a halter style dress. She captioned the image with a message to her followers to love themselves unconditionally. 
Princess also opened up about her struggles with self-acceptance. The dark-skinned beauty explained that despite growning up hating her skin tone, she is now comfortable in her skin. 
According to Vickie Mays, a professor of psychology at the University of California, it was important for young girls to hear positive, empowering messages from people like Broadus.
She explained that although being full-bodied with natural hair and dark skin was encouraged in the African-American community, the media didn't help in the promotion of the messages.
Mays concluded by adding that the society needed to thank Snoop Dogg for raising his daughter with incredible consciousness on leadership and beauty.
Apart from Princess, Snoop Dogg shares two other children with his wife, Shante. The rapper also has a son, Julian Broadus, from a previous relationship.