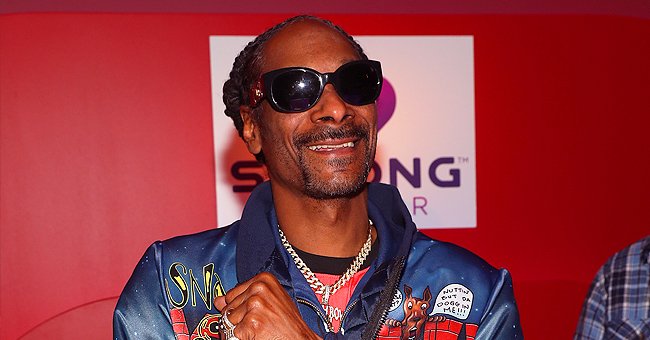 GettyImages
Snoop Dogg's Daughter Cori Broadus Wears Blue & White Louis Vuitton Jumpsuit in New Photo
The aspiring singer and Internet personality has transited a long and winding road to self-confidence, and she took to social media once again to give her fans a lesson in style.
20-year-old Cori Broadus took to her Instagram feed on March 15, 2020, to flaunt her expensive taste in fashion donning a blue Louis Vuitton jumpsuit with details in white as she posed for her thousands of followers.
"Type of vibes you gotta pay for," the 48-year-old rapper's only daughter captioned the post, showing her style and confidence.
Broadus has faced criticism for her appearance and provocative style in the past, but she doesn't let that get in the way for her to keep expressing herself freely and be the one in charge.
SHE GETS IF FROM HER FATHER
Snoop Dogg's youngest child inherited her father's passion for music and she has also pursued a career in the industry under the moniker CHOC, releasing her latest single "Love Me For Me" in 2018.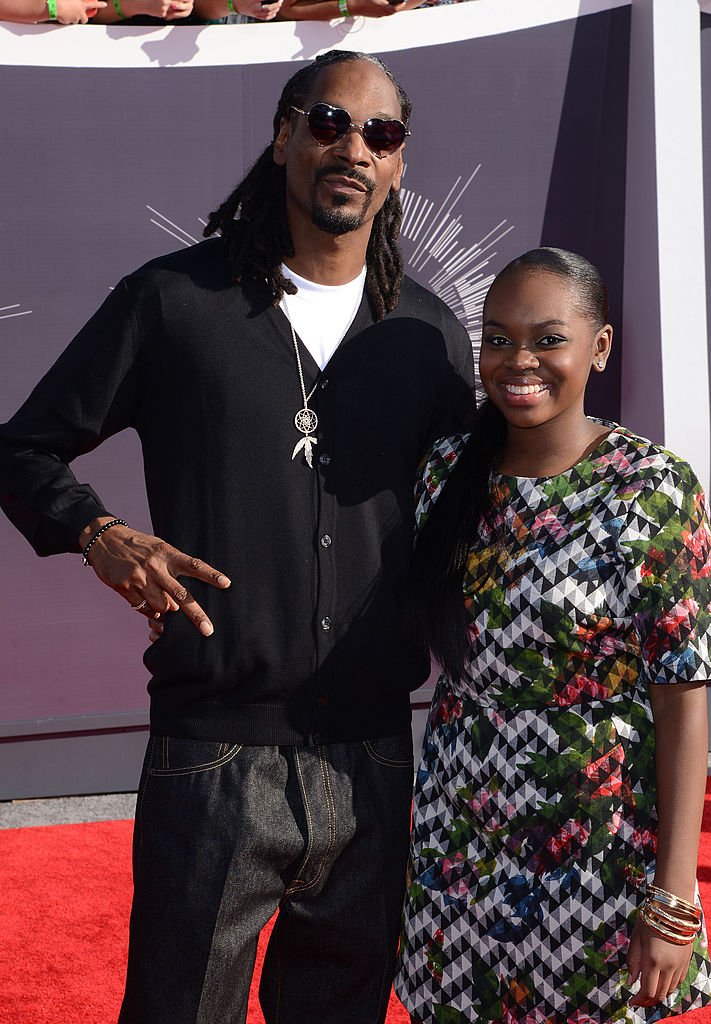 Cori Broadus and Snoop Dogg arrive at the 2014 MTV Video Music Awards in Inglewood, California. I Image: Getty Images.
The song reflects on the subject of women embracing their own value and taking strength from it to be themselves, something that has been fundamental in Broadus' personal and artistic journey.
"I am finally making music that means something to me. I am able to write about my experiences and the things I go through daily, which is such an amazing feeling. I am excited for the world to finally learn who the real CHOC is."
Cori Broadus, Hello Beautiful, August 29, 2018.
LEARNING TO LOVE HERSELF
Before Broadus could get to share her message of self-love to other women through her music, the singer formerly known as Cori B once admitted that she also had to struggle with societal beauty standards that didn't represent her.
In a 2016 Instagram post (now deleted), Broadus opened up about how she grew up considering herself ugly because of the color of her skin, influenced by the misconceptions she encountered in mainstream culture.
In the post, Broadus shared that she was finally comfortable in her own skin and had fallen in love with herself, and she wanted to use her platform to invite all "beautiful chocolate girls/women out there" to love themselves as well.
HER BATTLE WITH LUPUS
Broadus not only had to struggle with her self image as she grew up. In fact, she had to overcome a fatal disease at the young age of 11, when she was diagnosed with Lupus, the leading cause of stroke, heart, and kidney disease in women.
But after several years battling the disease, Broadus reportedly recovered as she approached the age of 18, with the loving support of her parents, who also revived their then-troubled relationship in the process.
Snoop Dogg and his wife Shante were initiating their divorce in 2004, but after their daughter's diagnosis, the two got close and renewed their vows, deciding to stay strong and united as a family.
Please fill in your e-mail so we can share with you our top stories!