Savannah Guthrie of 'Today' Will Need Additional Surgeries to Fix Eyesight after Accidental Injury
"Today" anchor Savannah Guthrie revealed that four months after undergoing extensive eye surgery, she still requires additional operations to fix her eyesight permanently.  
The TV host, who has been away from the screen and working remotely since the Coronavirus outbreak forced restrictions to movement in the United States, recently gave an update on her eyesight. 
Guthrie, 48, suffered the eye injury four months ago while playing at home with her three-year-old son Charley. The toddler accidentally hit his mom in the eye with a toy train.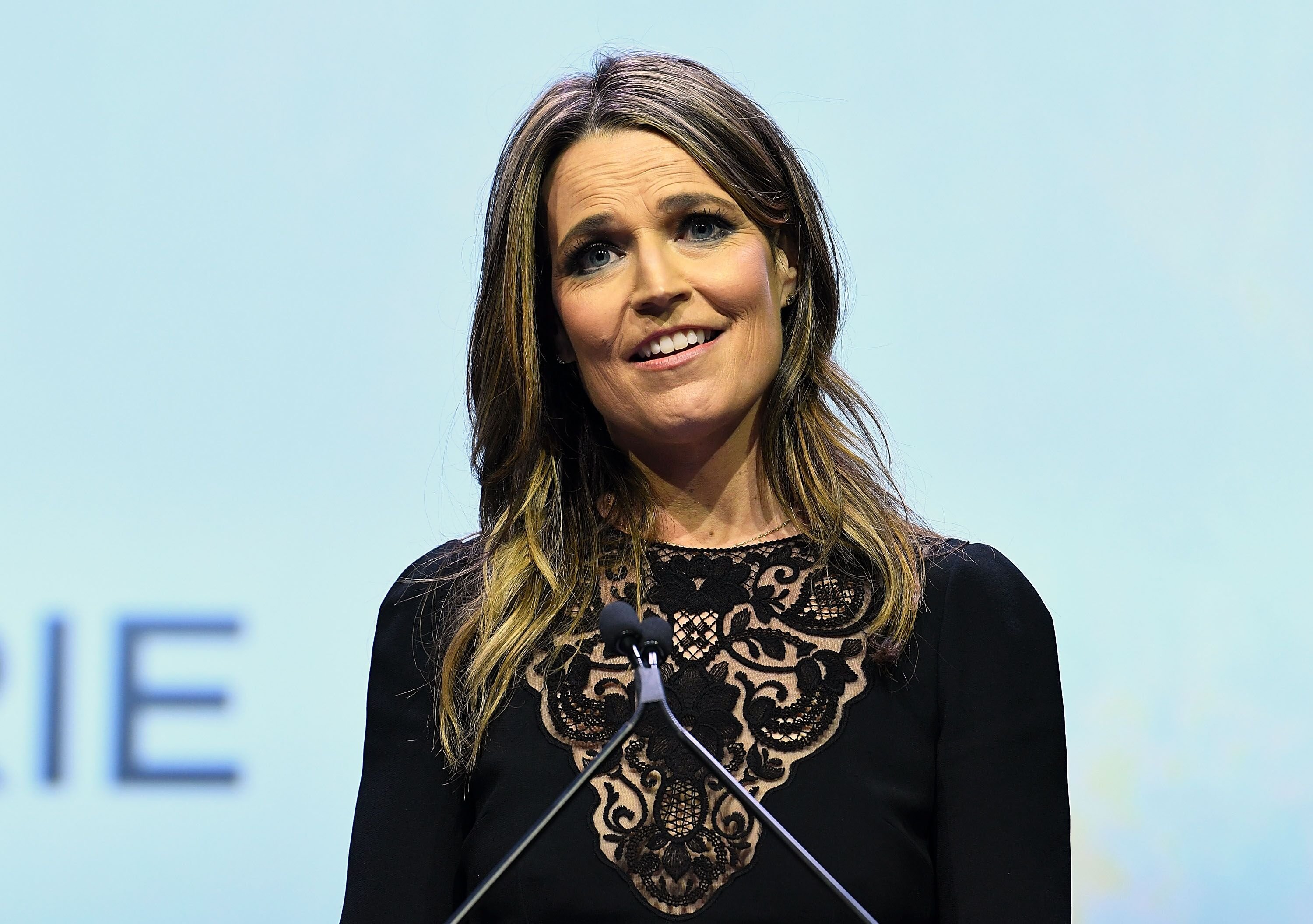 The impact from the blow caused severe damage to the famous newscaster's retina, causing a temporary loss in vision. Her doctors immediately tried to repair the tear with less-invasive laser surgery but ultimately decided that retinal surgery would be necessary. 
The veteran TV host had her retinal surgery done in December, and she says she is grateful she had it done at that time as her eyesight had deteriorated significantly from blurry to dark. Guthrie recently told People:
"The retinal tear had deteriorated sharply, and I lost my vision. And that's what happens if you don't fix this: You lose your sight."
While the surgery was successful and saved the TV co-host from a permanent loss of vision, her eyesight is far from perfect, and she will still need further procedures carried out. 
Guthrie claimed that she hopes to have her follow up surgeries once things get back to normal, as the Coronavirus pandemic has made it difficult for her treatment to be scheduled. 
She replaced Ann Curry as co-anchor on NBC's "Today" show back in 2012.
The seasoned journalist admitted that she understands that her eyesight will never get back to normal, but after her surgeries, she is hopeful of significant improvement.
One of the procedures which the "Today" show host will have to undergo shortly is cataract surgery. Explaining the situation, Guthrie said:
"most people will end up developing cataracts, obviously at a much younger age than would normally be expected."
The talk show host also took the opportunity to express her profound gratitude to the healthcare professionals who provided care and support to her from the onset.
Savannah Guthrie is a seasoned journalist and lawyer, born in Melbourne, Australia, and raised in Tucson, Arizona. She replaced Ann Curry as co-anchor on NBC's "Today" show back in 2012.
Guthrie is married to media consultant Mike Feldman, and together they share two kids — daughter Vale Guthrie Feldman and son Charles Max.