Savannah Guthrie from 'Today' Celebrates Son Charley's 3rd Birthday after Suffering an Eye Injury
On Sunday, "Today" show co-anchor Savannah Guthrie, 47, took to social media to celebrate her son Charles "Charley" Max's birthday. The event came not long after the star suffered an eye injury.
Guthrie posted one image and two videos featuring the birthday boy. Judging from the footage it appears that the party had cake, the little toddler's friends, and plenty of dancing.
The image shared by the television anchor featured herself, Charley, husband Michael Feldman and daughter Vale, 5. The family was photographed while posing in front of a blue-frosted cake.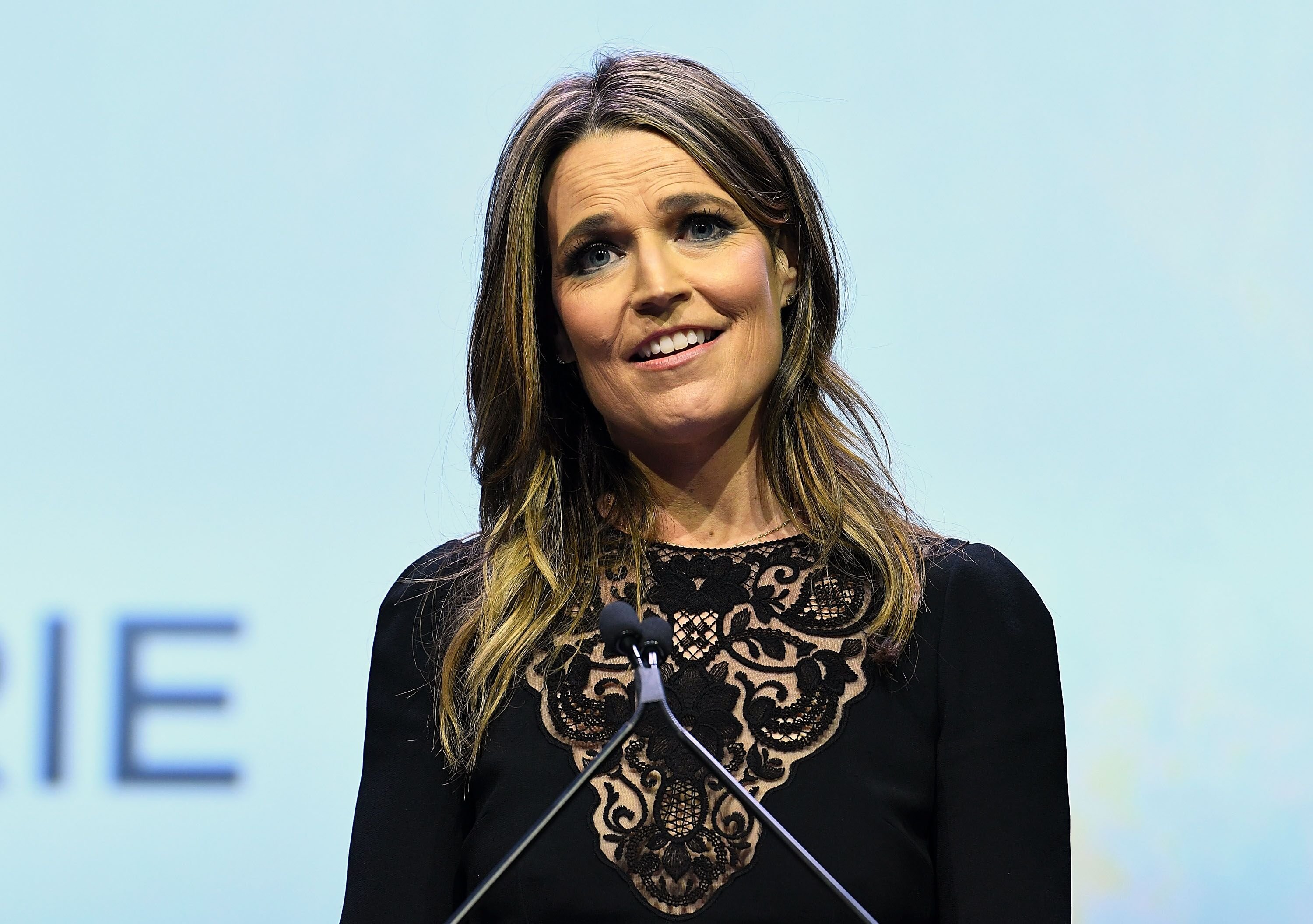 CHARLEY'S B-DAY PARTY
The dessert featured the wording: "Happy Birthday Charley!" in brown frosting, decorated with yellow stars. Guthrie captioned the post: "Three years old and ready to paaaarrrrty…"
The "Today" show host recently found herself incapacitated after suffering an eye injury while playing with Charley. The injury was bad enough that the star had to miss several "Today" episodes.
SON THREW TOY TRAIN AT HER EYE
Despite this, when Macy's Thanksgiving Day Parade came around, Guthrie was well enough to attend. On November 27, 2019, the star revealed on "Today" that she lost her vision in her right eye the week before.
She also added how serious it was stating: "They were afraid my retina would detach." Guthrie explained how the incident occurred when her son "threw a toy train" at her eye causing the retina to tear.
GUTHRIE'S RETINA WAS CUT
The co-anchor elaborated on how her son couldn't comprehend what had happened. While Facetiming with her mother, Charley came in and heard Guthrie telling her mother about the incident and he shouted: "'I did it!'"
The television host also took to Instagram to share about her injury and how it had happened. She also included images of Charley and the toy train that presumably cut her retina.
Get well soon! @SavannahGuthrie is on the phone to give more insight on the eye injury she sustained after her son threw a toy truck that tore the retina in one of her eyes. @DrNatalieTV is also here to help explain the healing process and what she can expect. pic.twitter.com/7Tvj58rtY7

— TODAY (@TODAYshow) November 27, 2019
CO-HOST PAYS TRIBUTE TO SON
Guthrie also celebrated her son's birthday by posting several of his images on Instagram. One of the photos showed the boy when he was just a baby swaddled in a blanket.
ATTENDING MACY'S THANKSGIVING PARADE
During New York City's Macy's Thanksgiving Day Parade, the co-anchor had the opportunity to co-host with Hoda Kotb. Guthrie's co-anchor mentioned her eye injury noting how everyone asked her about it.
She revealed that it was "fine enough" for her to be at the event. During the broadcast, she wore glasses.