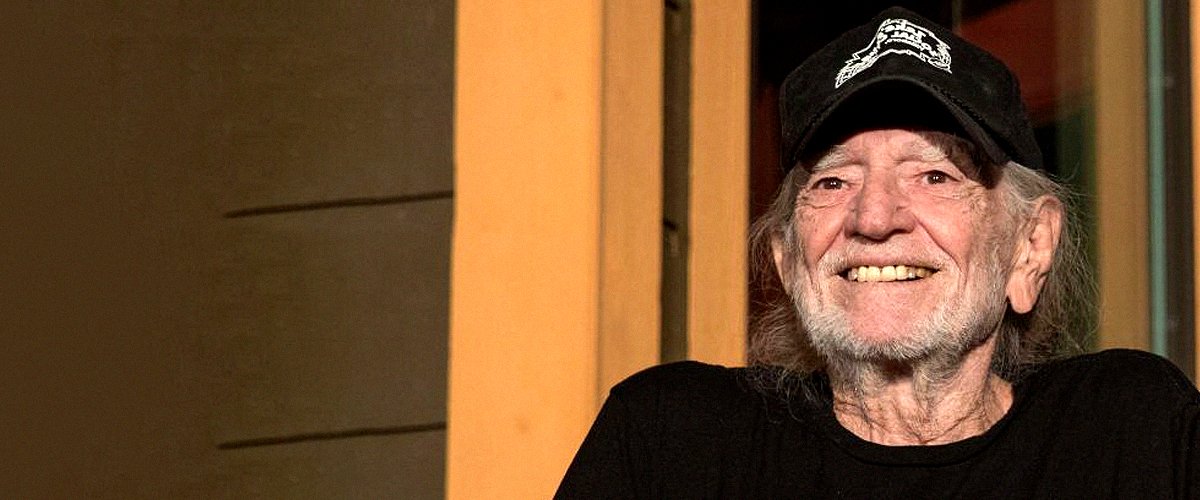 Getty Images
Willie Nelson Once Explained Why He Refers to His Three Former Spouses as Additional Wives
Legendary country singer Willie Nelson has enjoyed an illustrious career spanning several decades. But with four marriages and eight children during his lifetime, the country star has lots of stories to tell. In a 2010 interview, Willie reveals why he describes his three ex-wives as additional wives.
Widely regarded as the world's greatest country star, 86-year-old legendary musician Willie Nelson has seen a lot in his lifetime.
From the controversies and drama surrounding his three failed marriages to his unequivocal love for "medical" marijuana and then his financial troubles earlier in his career.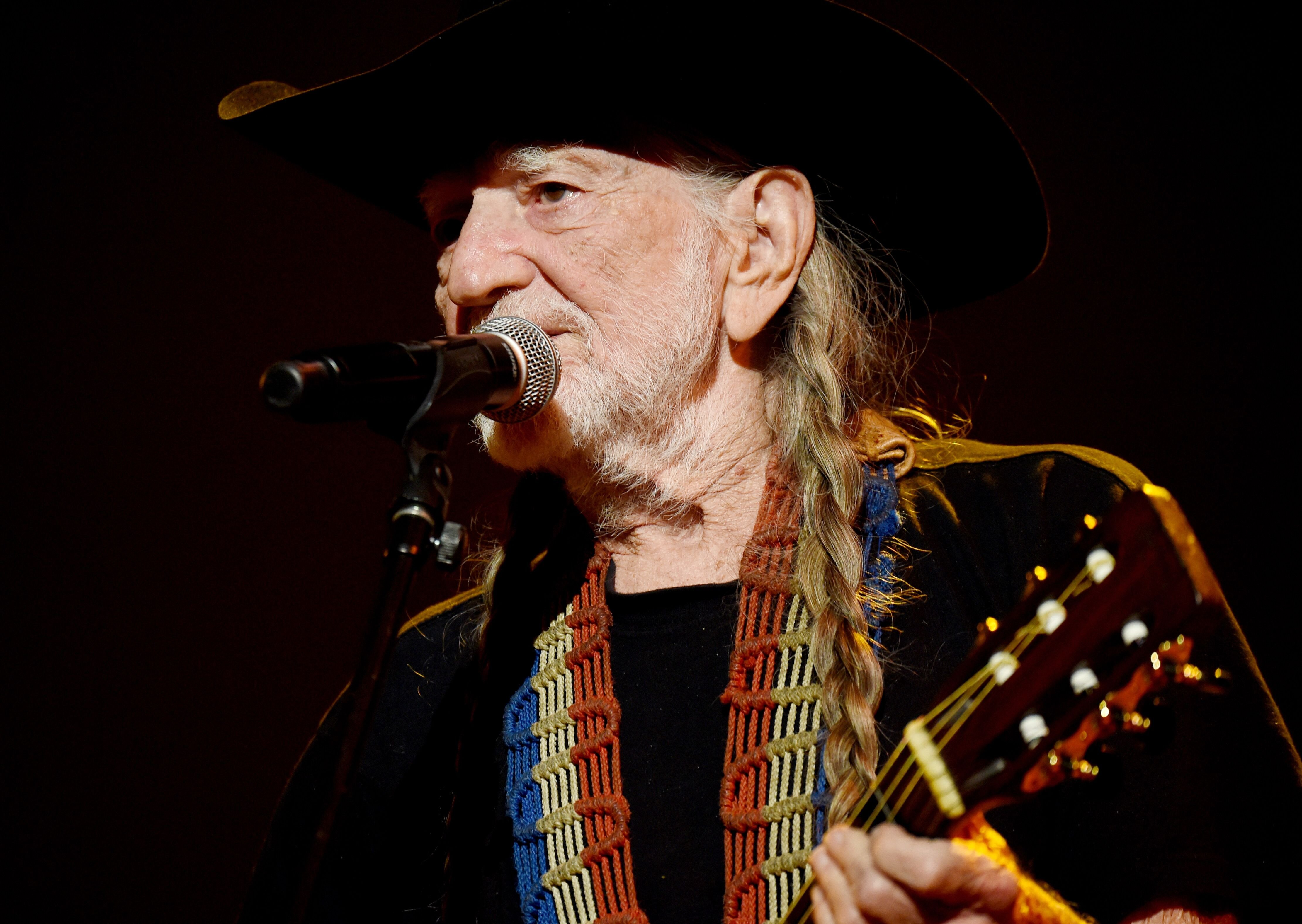 Willie Nelson performs onstage at the 25th anniversary MusiCares 2015 Person Of The Year Gala. | Source: Getty Images
Undoubtedly, Nelson has had such an eventful life; it would take a whole day to surely cover up every aspect of his journey through the years as an artist and family man.
The couple shares a unique bond, and Nelson, who admits that he is a difficult person to live with, says it takes someone special to live with him.
In a 2010 interview given from Nelson's biodiesel-powered tour bus, the award-winning singer who once had a toke on the roof of the White House reflected on his life as an artist and his past relationships. Nelson, who spent a lifetime campaigning for the legalization of cannabis and still smokes it daily, claims that he has matured over the years.
Despite his passion for music and his hunger to achieve success, the iconic county star revealed that family is everything and should always be what inspires ambition. He further expressed the importance of his ex-wives, in his life, stating:
"Along the way you pick up wives and kids, and you are responsible for them. You don't discard them. There is no such thing as ex-wives, only additional wives."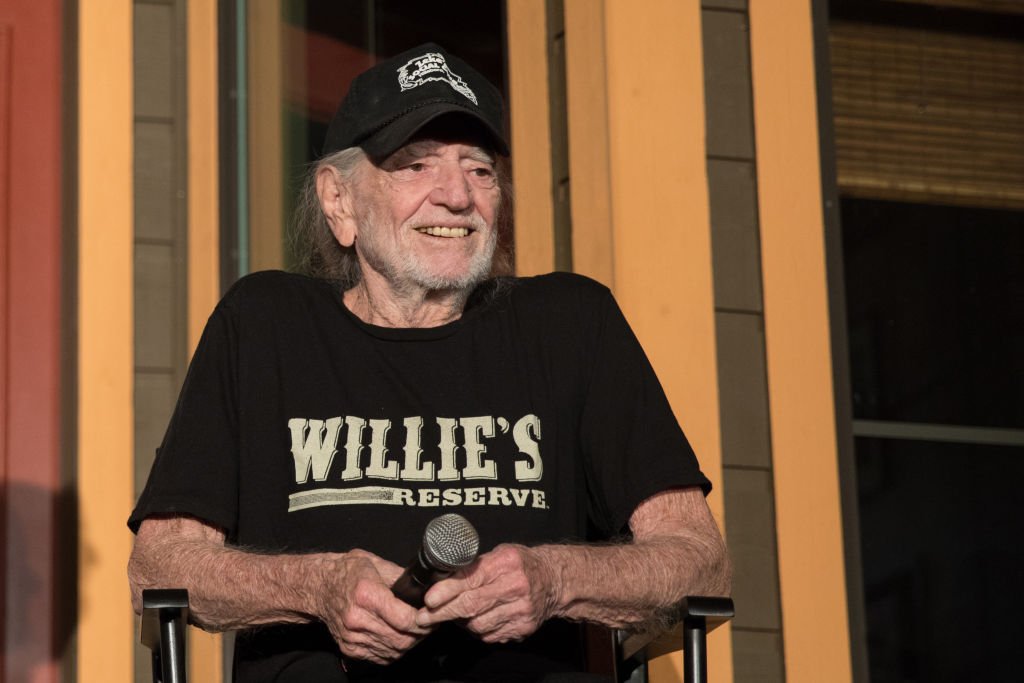 Willie Nelson attends a Q&A following the Luck Cinema screening of 'Red Headed Stranger' at Luck Ranch on July 06, 2019 | Photo: Getty Images
The once notorious womanizer has settled down into a more stable lifestyle in recent years and has developed into a family man.
Nelson now lives on a farm in Luck outside Austin, Texas, very close to where he was born and raised. He lives here with his fourth wife, Annie, and two of his eight children.
WILLIE NELSON'S LOVE FOR FAMILY
Willie Nelson was born on April 29, 1933, in Abbott, Texas. His paternal grandparents raised him and his elder sister, Bobbie, during the Great depression.
The "On the Road Again," hitmaker describes his grandparents as "loving" and "dedicated musical teachers." Nelson admits that they played a pivotal role in the music careers of him and his sister, by encouraging them to play and learn, even going as far as ordering musical books for them from Chicago.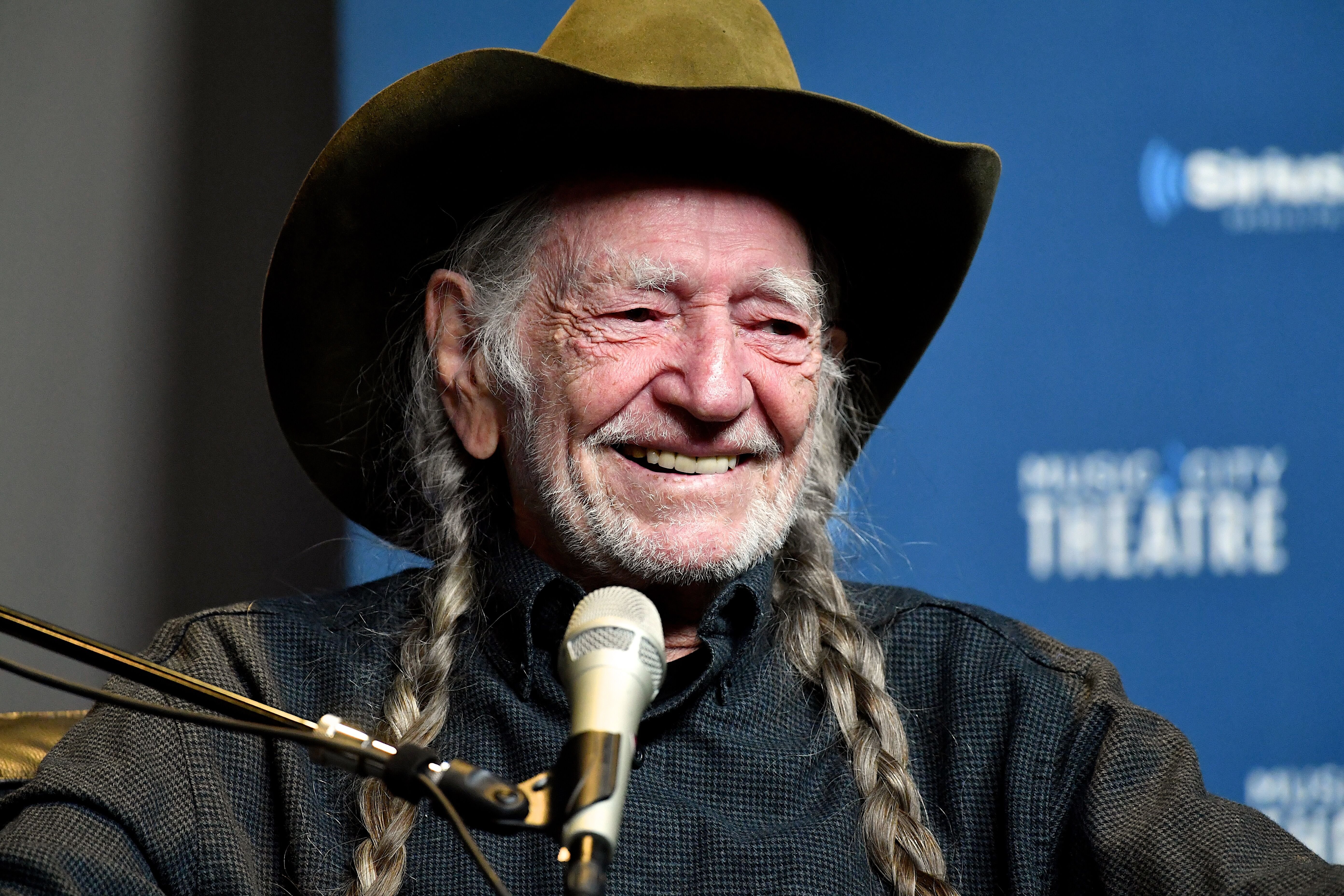 Willie Nelson speaks onstage at his album premiere. | Source: Getty Images
Despite being surrounded by so much love, Nelson claims he always had the itch to look beyond the end of the road.
Nelson finally began to stray from his Christian upbringing, and his emergence into the music scenery led to a notoriously promiscuous life that resulted in three failed marriages, battle with alcohol abuse, and most painfully, the loss of a son.
Nelson was able to miraculously turn things around with his marriage to his fourth wife, Annie D'Angelo. The couple got married in 1991 and shared two children, Lukas and Micah, who are also musicians. Speaking about his marriage to D'Angelo, the country music legend wrote:
"It's love that brought Annie and me together, and it's love that, nearly 30 years later, has kept us together."
The couple met when D'Angelo was hired to work as a makeup artist on the set of the 1986 movie "Stagecoach," which starred Nelson. After dating for several years, they eventually tied the knot on September 16, 1991, at Nashville's St. Alouin Church, in front of family and friends.
Willie Nelson's wife Annie has been instrumental to the star's new stable lifestyle, having stuck by her husband through several drug arrests and charges over the years.
The couple shares a unique bond, and Nelson, who admits that he is a difficult person to live with, says it takes someone special to live with him.
The couple genuinely has an exceptional understanding. The duo are advocates of marijuana legalization and also have their different marijuana franchises. While Nelson runs his marijuana line, his wife Annie D'Angelo, established her line of edibles in 2017, called "Annie's Edibles."
At 86 and after over 350 albums, the country music legend is still doing what he knows best, but now more than ever, he has the support of his wife and kids.
Nelson's kids with D'Angelo, Lukas, and Micah frequently play with their dad on tour, and the trio has also recorded songs together. Speaking about his working relationship with his kids, the proud dad said:
"There's nothing that makes a parent happier than having your kids up there doing things with you, especially if they're good."
WILLIE NELSON'S FAILED MARRIAGES
Willie Nelson met his first wife, Martha Mathews, when he was just 18, and she was 16. He had just been drafted into the Air force while she worked as a waitress at a drive-in burger restaurant.
The pair got married a year later in 1952 and shared three children Lana, Susie, and Billy. The relationship ended in bitter circumstances with allegations of cheating, and Nelson famously claiming that she had tied him up and beat him with a broom while he was drunk. They divorced in 1962, and Matthews died around Christmas in 1989.
The couple's eldest daughter Lana Nelson is all grown now and works as an actress. Susie Nelson is an author and wrote a book, "Heart Worn Memories: A Daughter's Biography of Willie Nelson," about her experience as Nelson's daughter.
Willie Nelson's son with Matthews, Willie "Billy" Hugh Jr. died on Christmas Day in 1991, not long after releasing "My Body's Just a Suitcase For My Soul," a gospel song he recorded with his father.
Nelson's second marriage was to singer Shirley Collie in 1963. The duo was married from 1963 to 1971 and had no children together but managed to produce several records together, including "Willingly." She died on January 27, 2010, in Missouri, at the age of 78.
The music legend married for the third time to Connie Koepke in 1971. The couple shared two daughters, Paula and Amy. Nelson admits that his marriage with Connie was noted for infidelity on his part, and the couple later got divorced in 1988.
Paula is a musician like her father, and apart from releasing a duet with him, "Have You Ever Seen the Rain," she has released five of her albums with the Paula Nelson Band.
Amy Lee is also a musician and makes up the Texas group called Folk Uke, with Cathy Guthrie. She regularly sings with her father on stage.
Willie Nelson revealed in his autobiography that he found out he had a daughter, Renee, with an old friend of his Mary Haney, who he had lost contact with for several decades.
It also turned out Renee had a daughter, Noelle, who has a daughter, Jordan, and the whole family has been reunited.
Please fill in your e-mail so we can share with you our top stories!