Mike Bivins 'New Edition' Shares Photo of Daughter Posing in Pink Tutu & Matching Bow on Easter
American musician Mike Bivins of "New Edition" fame shared three adorable pictures of his youngest daughter Sanaah enjoying her 2nd Easter celebration, all smiles and playful. 
Mike Bivins enjoyed spending his Easter with his adorable daughter Sanaah and shared three pictures of the cute girl enjoying herself while playing with some colorful Easter eggs. 
The first picture in Mike's post showed the cute Sanaah all smiles as she sat on the floor with her complete set of colorful Easter eggs inserted in their spaces in the egg tray. A job well done!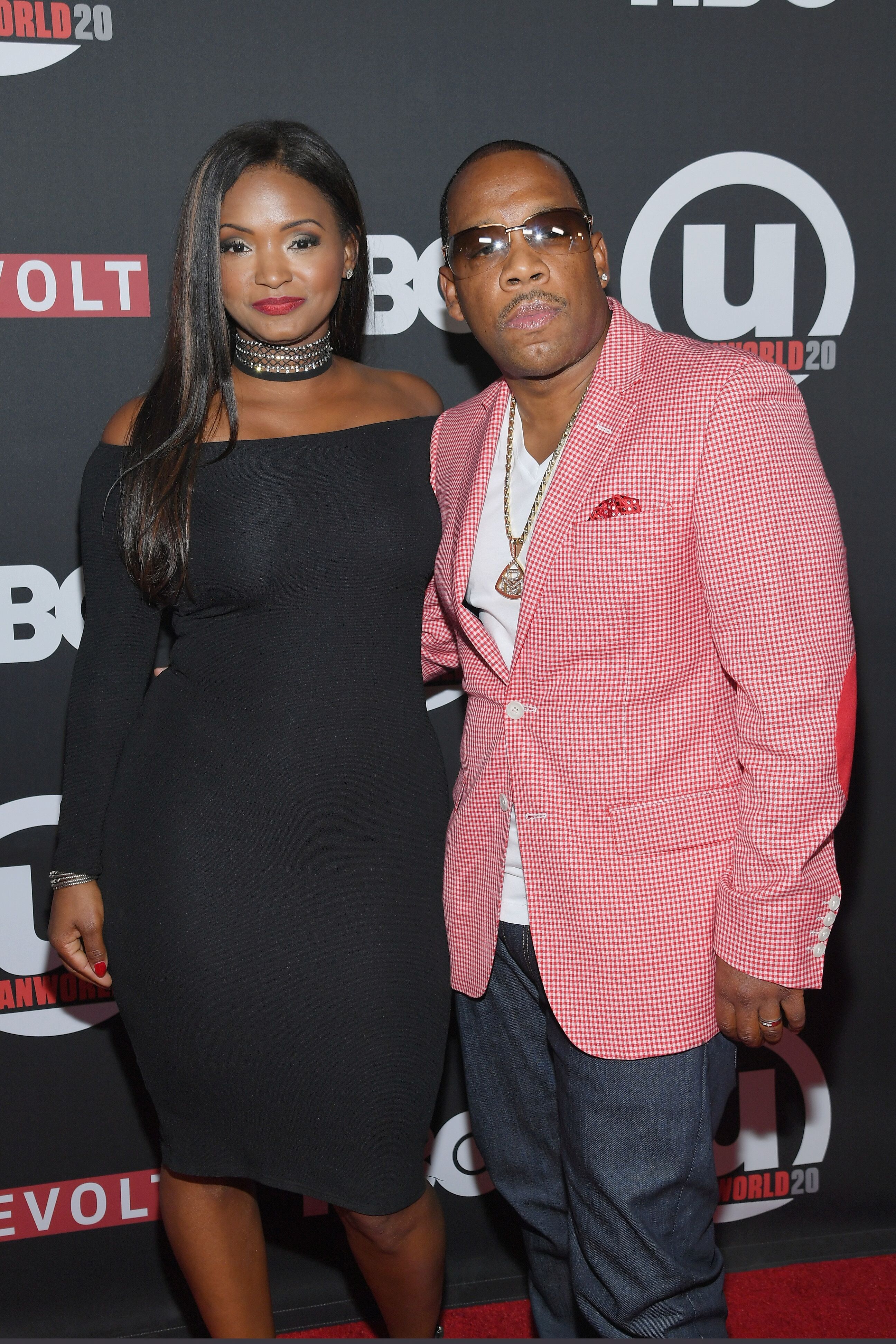 In the second picture, Sanaah was still on the floor looking happily at the egg tray, proud of the excellent job she put did in correctly inserting all the eggs on the tray. 
The third and final photo showed Sanaah about to place the last egg on the tray. Captioning the post, the proud father, Mike Bivins wrote: 
"Sporty Sunday Quote: Sanaah 2nd Easter is being spent indoors with her big sisters aka #lilsupremes @teashabivins! Daddy + Daughter time = Love… God Bless from the #bivfam Foundation!" 
In conclusion to his post, Bivins told his followers to let their kids know that he was saying hi, and also wished them a happy Easter celebration. 
The proud father and his lovely wife, Teasha, welcomed Sanaah on May 3, 2018. Teasha announced Sanaah's arrival in a sweet post on Instagram, in which she shared a lovely picture of the baby.
However, he never forgot about his education, which was very much important to him and remained at the back of his mind.
The adorable baby wore a lovely pink dress with a matching headscarf and looked to her side while lying down. In the caption to the post, Teasha announced her baby's name as "Sanaah Amani Bivins." 
The proud mom also stated that she was blessed to have four daughters, adding that she was grateful to God and also feeling like the luckiest woman in the world. Teasha also wrote: 
"Thank you @617mikebiv for my babies, love you forever &ever [emoji]!! Happy Mother's Day to All the lovely Mommies out there!! Enjoy your day." 
A month after Sanaah's birth, Mike Bivins returned to his hometown to receive an honorary diploma from Belmont High School in Belmont, Massachusetts, making his mom proud. 
Bivins was a student in the school and was in his sophomore year when his musical career took off, meaning that he had to make the painful decision of leaving school to pursue music. 
However, he never forgot about his education, which was still important to him and reportedly remained at the back of his mind. The singer received his honorary diploma in front of his mom, four daughters, and friends. 
His word of advice for the younger generation was not to give up because as long as one is alive, it is never too late to go back to fix something or do something again that could lead to a different outcome.