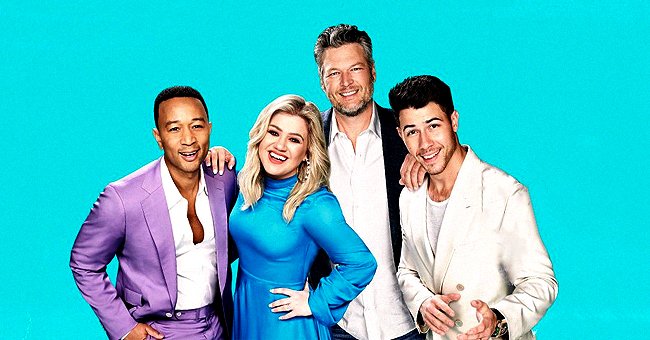 Twitter/NBCTheVoice
Blake Shelton Shares Shooting 'The Voice' Amid COVID-19 Pandemic Is Going to Be Nuts

Due to the novel coronavirus pandemic, "The Voice" is having to make adjustments to their method of filming - which coach Blake Shelton said is "gonna be crazy."
"The Voice" continues to air new episodes of the current season since they have been pre-taped. But with the live shows scheduled to start on May 4, it's going to be an entirely different matter.
While on "The Tonight Show," on Monday, Blake shared how the show plan to work around the inability to film the live shows as they always have.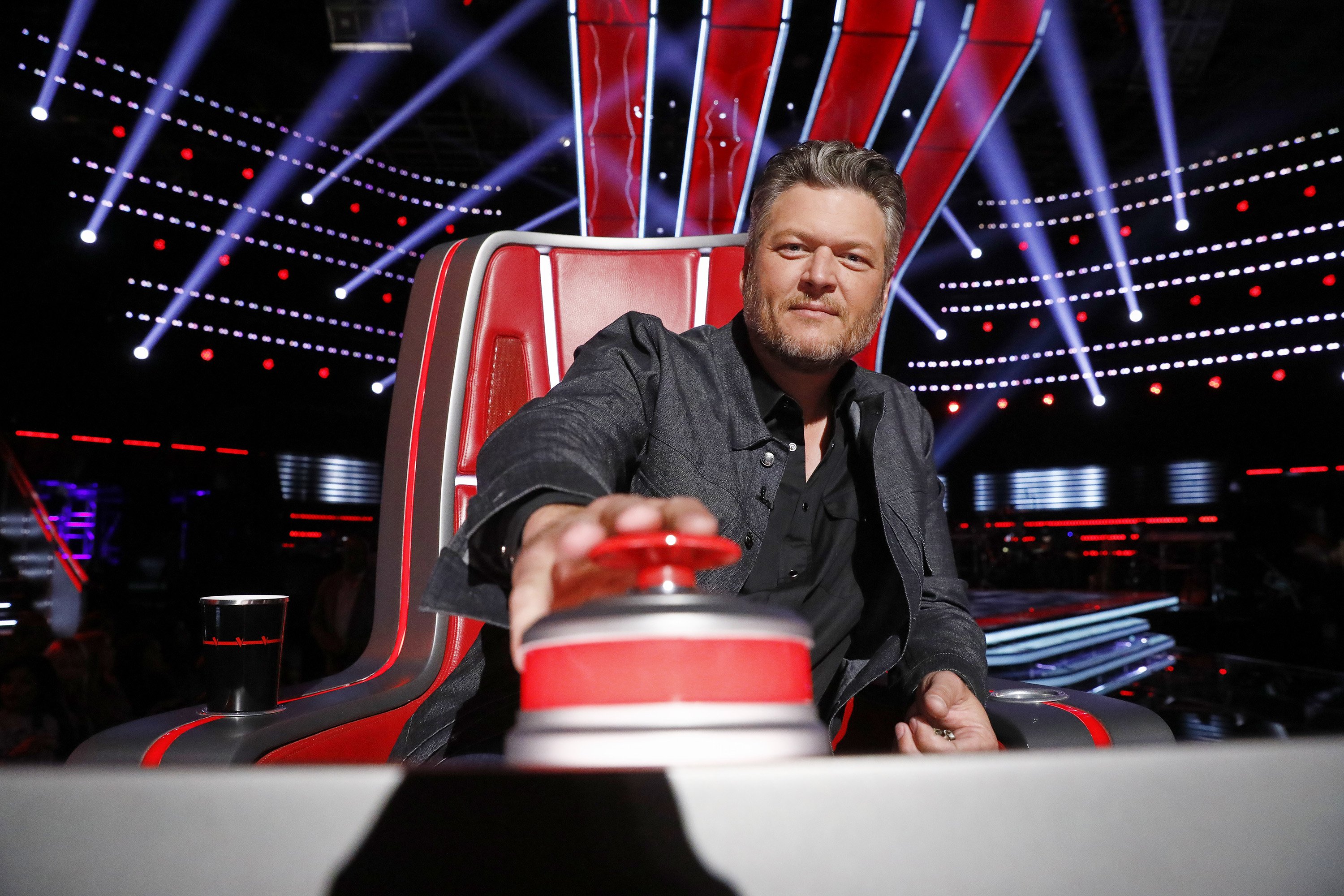 Blake Shelton during the blind auditions of the 18th season of "The Voice." | Source: Getty Images.
"Obviously the live shows are coming up here in a matter of weeks. Especially in L.A., we're not going to be ready to have events again," Blake said. "It's gonna be crazy. We're gonna have to coach like this… it's gonna be nuts."
According to Blake, he will be instructed on when to be at his computer and listen to the contestants performing while streaming remotely - not forgetting to throw in some pointers as they go along.
However, during the episode of "The Voice," which also aired on Monday, Nick Jonas reportedly had a hard time getting his way.
The newest addition to the coaching panel failed not once, but twice to win over a contestant to join Team Jonas. At first, Nick competed with John Legend for CammWess, but to no avail.
Nick's second attempt at snagging a contestant didn't go well either, as he lost Joanna Serenko to Blake, who humorously quipped:
"I love that as a 43-year-old man, I can say that a girl left Nick Jonas for me."
However, in real life, Blake only has eyes for his girlfriend of the last four years, Gwen Stefani. During a recent interview with Shape, Gwen couldn't help but gush about the "healing" effect he had on her since they started dating.
Gwen went through a harrowing divorce after 13 years of marriage to her ex-husband Gavin Rossdale, and the "No Doubt" singer said that it feels like she "spent the last four years healing."
The pair found solace in each other after their respective breakups. In trying to build her life again, Gwen not only found a best friend in Blake, but he helped her heal. According to the singer, its "one of the greatest gifts" anyone has ever given her.
Recently, Gwen Stefani also gave Blake something that will last a while. The country singer took to social media late last month to show off the "quarantine mullet" Gwen gave him.
With a visit to a proper barber out of the question amid the novel coronavirus pandemic, Gwen took it upon herself to give Blake his new look even if fans didn't approve.
Please fill in your e-mail so we can share with you our top stories!