Gabrielle Union's Baby Daughter Kaavia Gives Hilariouly Relatable Expression in Photo with Mom
Gabrielle Union's mini-me seems to be one of the celebrity babies that is garnering as much attention as her popular mother. A recent post showed the toddler's emotion-filled face while posing alongside her mother. 
Quarantine or not, the actress is not slowing down in sharing her motherhood experiences with online users. A few hours ago, the mother of one flaunted her mother-daughter moment that was set at Miami Beach in Florida.
While enjoying the breeze and clear air, Gabrielle and Kaavia sat on a white rocking chair as they waited for the click shutter sound of the camera before resuming their outdoor activity.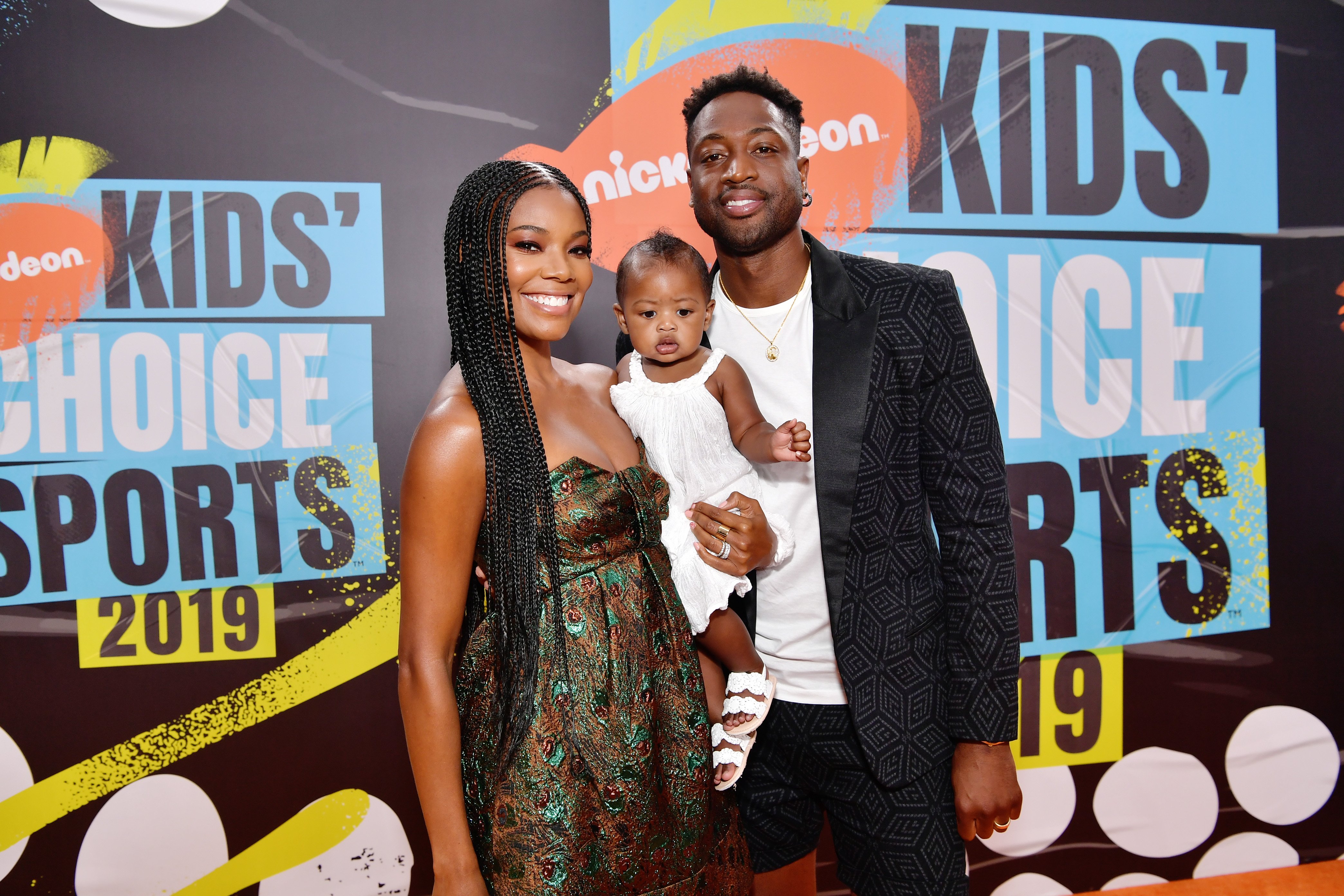 The smiling onscreen star who shares the 1-year-old with former NBA star, Dwyane Wade, donned yellow pants, blue sleeve shirt, and pink flip flops as she cuddled her tot who wore an all-black outfit.
The "Being Mary Jane" star explained that little Miss Union-Wade's attitude in the photo is something she's used to. She wrote:
"Not new to this @kaaviajames personality was clear from jump #overit."
As expected, the pair got all the love and admiration from fans who couldn't stop commenting on the captivating yet laughable post. Fans of the onscreen star are probably familiar with the fact that she's not one to shy from sharing details of her family online.
Not only has she beautifully mastered the art of looking good, but feeling good with her loved ones, and she isn't afraid to show it.
From posts to images and exciting captions, Gabrielle even dishes out the best mommy advice sometimes. Just last month, she shared a mommy search game clip where her husband tried to prank their toddler.
After Kaavia searched for mommy all to no avail, she gave up, only to be startled by the actress wearing Christmas pajamas. The 47-year-old then told mothers on the gram that the game is:
"A game I see lots of mothers playing this quarantine…"Where Did Mommy Go?" I think she's more scared I haven't brushed my teeth or changed out of these..."
When the Union-Wade family isn't busy playing games, then be sure to catch them bonding over hair locks. On Instagram, Dwyane's wife showed how the former sports star was having the time of his life combing out his baby's curly hair.
Later on, she flaunted her natural hair expressing that her mini-me isn't the only one with adorable curls. Gabrielle seems to be using this period to appreciate her hair, all thanks to her hairstylist Larry Sims.
His expertise as a credible hairdresser has earned him top-notch clients like Ayesha Curry, Zendaya, Regina King, Sanaa Lathan, and of course, Gabrielle Union.
Sims has continued to work exploits as he has given the to-do list for a perfect natural hair for the African American woman amid the coronavirus pandemic.
The mother of one has been changing her hairstyles, which means she's been keeping tabs on the hair recommendations from her hairstylist. Not only has she beautifully mastered the art of looking good, but feeling good with her loved ones, and she isn't afraid to show it!