Gabrielle Union's Daughter Kaavia Perches over Mother's Lap during Family Meeting in New Snaps
Famous American actress Gabrielle Union takes to social media to share a montage of heartwarming photos that featured her gorgeous daughter.
Gabrielle Monique Union-Wade is a 47-year-old American actress, voice artist, activist, and author. She began her career in the 1990s, appearing on television sitcoms, before landing her breakthrough role in the 2000 film "Bring It On."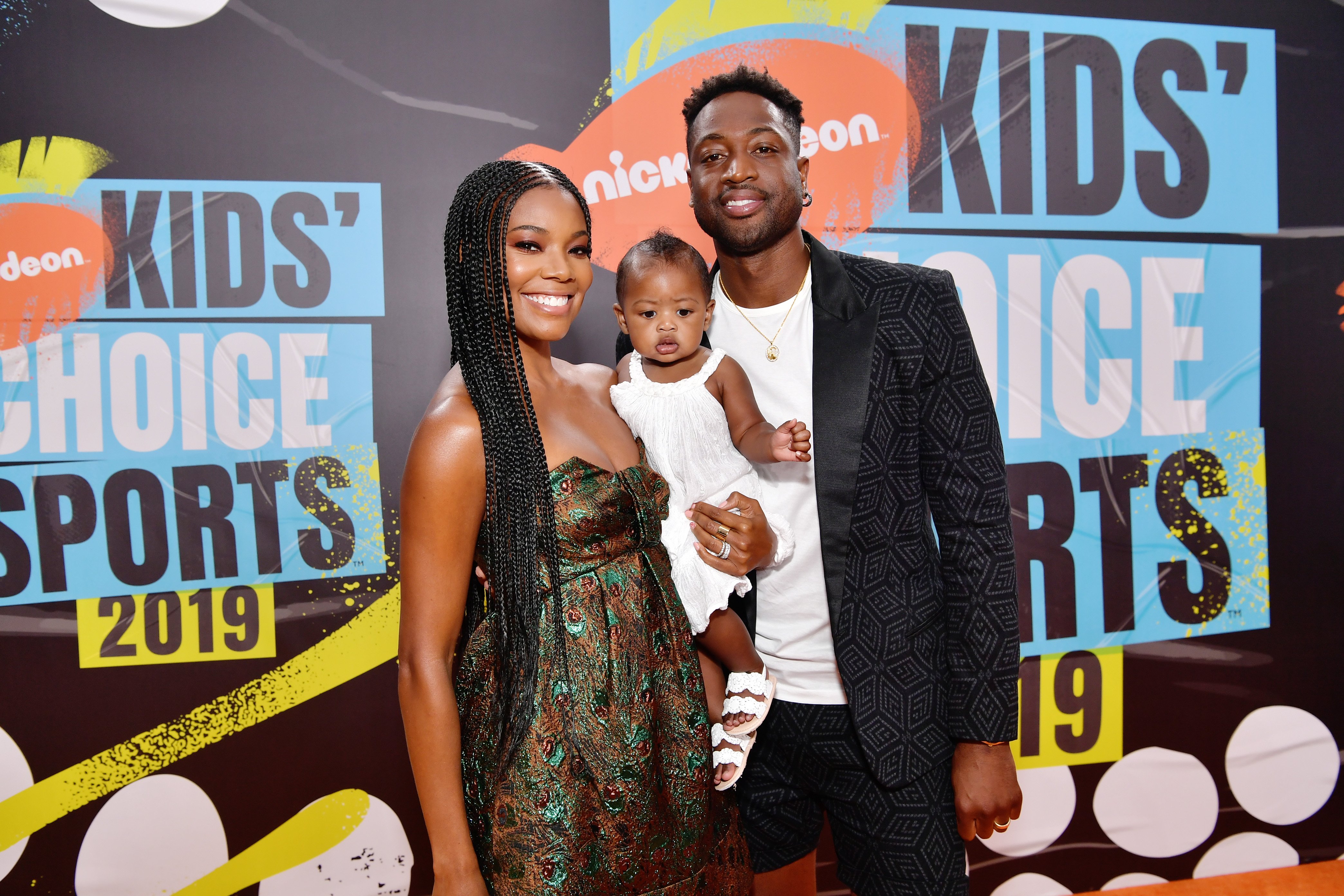 The black beauty recently took to Instagram to share a picture montage that featured her 1-year-old daughter, Kaavia, seated on her lap while she tapped away on her phone. 
Though the pictures captured the little girl in different poses with different facial expressions, they all shared the same beautiful backdrop that can be seen through the sizeable see-through window behind the mother-daughter pair. 
"@kaaviajames called a meeting I was not aware of. Mama tired. Baby plotting," she captioned the post, ending it with hashtags and giving her husband credit for the shots.
The post attracted several positive reactions from fans of the beautiful actress as they commented on how much they like the facial expressions she made. 
Fans even went to the extent of giving a caption to the faces, with most agreeing that she looked like she didn't "come to play." Gabrielle is known to be fond of posting pictures and videos of little Kaavia doing different things at different times. 
Little Kaavia wears what seems to be a very pricey necklace in one picture.  
On March 28, she took to her Instagram page to post a series of photos that feature herself and Kaavia having a memorable mother-daughter moment while she bathed her. 
The montage of pictures saw the cute little toddler having a fantastic time in the bathtub, and it melted a lot of hearts. In the photo, Kaavia can be seen smiling and making goofy facial expressions with her head full of soapy suds. 
A hand, which reportedly belongs to Gabrielle, can also be seen touching her face, and little Kaavia wears what seems to be a very pricey necklace in one picture.  
The proud mother tagged the Instagram page dedicated to Kaavia in the captions, along with three dark heart emojis. Fans took to the comments section to share heartwarming comments about the post, with a large percentage of them awed by Kaavia's cuteness. 
"OMG TOO CUTE FOR WORDS!!!" a fan wrote while another agreed that the little bundle of joy is "always a mood."
Gabrielle and Dwyane Wade began dating in 2008, by August 2014, they were married, and she became a stepmother to his three children.